After UAE-Israel peace deal, a Palestinian state is the next step
The new Israel-UAE peace agreement – the Abraham Accords – is a courageous step for the UAE and a giant step forward for the region. Where the region is perceived by experts to be one of perpetual crises and wars for well over three generations, this initiative can change the course of history, proving experts who believe peace is unobtainable wrong.
But this will only happen if the deal is met by a serious international effort to resolve the Israeli-Palestinian conflict by realizing the dream of a Palestinian state.
A two-state solution will also go toward fulfilling the conditions of the Arab Peace Initiative that, among other conditions, calls for Israel to return to the 1967 borders and an agreement on refugees and Jerusalem in line with UN resolutions. The initiative, known as Saudi Arabia's King Abdallah plan has been endorsed by the League of Arab States and the Organization of the Islamic Conference.
Using this plan as a path for lasting peace with will bring on board most of the Arab and Islamic states.
Any move toward peace will also weaken Iran's axis of resistance, which thrives on the idea of fighting Israel and opposing any settlement of the conflict, using it instead as a recruiting agent to draw proxies and partners into its axis, as Iran draws its legitimacy from the idea of opposing Israel and the United States.
A one-step solution
This sort of two-state solution can be achieved if the United States would take one step to propose a UN Security Council (UNSC) Resolution admitting the state of Palestine to the General Assembly.
This was on the table in a proposal by Dr. Nabil Shaath of the Palestinian Liberation Organization and submitted to the UN by President Mahmoud Abbas in September 2011.
Israel prevented the proposal from being accepted, as it raised concerns over the security of settlers and that Palestine would become a member of the International Criminal Court (ICC), meaning Israel's leaders could be pursued for war crimes by that court. The latter is no longer a valid concern as Palestine accepted that it would come under the jurisdiction of the ICC in 2015.
Technically, both states already exist, with Israel becoming a state in 1948 at the UN General Assembly. In 1988, Palestine declared statehood, and today 137 states have recognized its legitimacy. Kosovo, on the other hand, is recognized by only 115 states.
Read more:
UAE-Israel deal provides more opportunities for peace in Middle East, says FM Gargash
UAE's Jewish community reacts to country's historic agreement with Israel
UAE will not open embassy in Jerusalem without a Palestinian-Israel peace deal
Palestine is one UNSC vote away from being "actualized," as Palestinian lawyers call the final step in the solution.
It is – and has always been – as simple as that.
But the two-state solution has been held hostage for the past 20 years by Israeli conditions, including the notion that "nothing is agreed until everything is agreed" made under the auspices of the Oslo Accords and that any peace agreement would signify the end of all claims. These are impossible conditions as there are hardly any two neighboring states that do not have any problems between them. Palestine and Israel will be no different. In fact, they will have far more problems than any other states, some of which will forever be unsurmountable.
An overflow of ideas
For these states though, there is no shortage of proposed peace solutions. The Middle East Peace Process launched in Madrid in 1990 will celebrate its 30th anniversary in September. For at least 25 years, studies have been conducted into every detail of the bilateral relations between the two states.
Reports on water, refugees, borders, Jerusalem, settlements, land swaps, Gaza development plans and historical reconciliation have been published. There is a deluge of initiatives by Canada, Sweden, Norway, Japan, Germany, the EU, the Quartet and even a group of Latin American states – and of course, by both Israelis and Palestinians.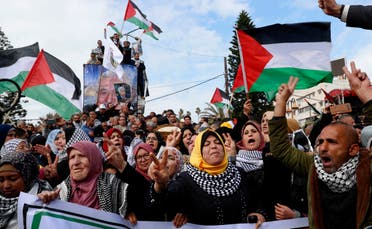 There are creative solutions hidden in drawers, gathering dust on shelves or awaiting conversion from defunct software, like WordStar and Lotus123, all holding their breath for that elusive final status agreement.
One such imaginative proposal regarding refugees and settlements was the Sanders Plan named after an eccentric Englishman. Sanders suggested that Palestinians can have the right of return anywhere in historic Palestine – like a Jewish person has the right to Aliyah, or the right to go to the land of Israel – as long as they reside there as a citizen of Palestine and do not claim Israeli citizenship. In exchange, some of the settlers would remain in Palestine as Israeli citizens with a treaty between both states dealing with issues such as taxes, local election participation and residency requirements. This proposal in theory would have minimal effect on demographic concerns.
The fallacy of a one-state solution
Practically speaking, there is no mechanism to reach a one-state solution. No existing negotiation mechanisms can achieve such an outcome, nor can it be achieved by default if the two-state solution fails. And arguing such is a return to the era before the 1988 Palestinian charter and is a further perpetuation of the conflict.
However, a two-state solution opens up endless possibilities for treaties between Israel and Palestine that could amount to a form of federalism or a binational entity of some sort, or even an arrangement with Jordan.
The most important thing is to satisfy the aspirations of both people, giving each a nation of their own. The choice is either endless conflict or a perpetual limbo in which a solution with the impossible conditions under the Oslo framework can never be achieved.
If two states can first be agreed on, problems can be dealt with as they arise and resolved as the two states move forward.
A new generation and a better future
The key is also to take advantage of opportunities arising from changes in the region. There is a new generation in the Arab world and in Iran that is uncompromising and seeks justice, freedom and a better future. They have different values from their parents and grandparents and are technologically connected to the world and want to be part of it. Their aspirations are certainly not for another 70 years of conflicts.
Indications of this phenomenon have been obvious since the Arab Spring uprisings that began in 2011.
Israelis and Palestinians have aimed their anger at their own leadership more than they have at the other. There has been no burning of Israeli or American flags in the demonstrations and revolutions that have erupted across the region demanding change. Those rituals belonged more to state-sponsored mass demonstrations under authoritarian regimes. Recent revolts in Lebanon, Iraq and Iran have also turned against the institutions of the IRGC.
Read more: Israel's Netanyahu says 'full peace' with UAE to being cooperation
The Israeli-Palestinian issue is now marginal compared to what it used to be before 2011 when it used to occupy center stage. It has been overshadowed by other issues, such as the war in Syria and the conflict with Iran. There has instead been a clear nostalgia for the more cosmopolitan past, which included a diversity of people like the historical Jewish populations of Baghdad, Mosul, Aleppo, Damascus, Beirut, Cairo and Alexandria.
A UAE Embassy in Jerusalem could be that historic first step for positive change only if it leads to a comprehensive and just peace for Palestine and Israel that will be the key to eventually transform the whole region.