Security incidents around Lebanon over the last couple of weeks have raised deep concerns that Lebanon is on the verge of civil strife.
Several consequent incidents, not divorced of confessional tension, have marked the internal security situation as dangerous with high risks of explosion. The most remarkable was the incident that happened in one of Beirut's congested suburbs, Khaldeh, that is heavily populated by Sunnis but is a mandatory passage to the southern part of the country, which is densely Shia. Two people were killed, several others injured, and a number of buildings were set on fire.
In other parts of Lebanon, similar incidents have occurred that have led to lost lives and increased confessional tension. One took place in the Bekaa Valley, the eastern agricultural province of the country and the other in northern Lebanon, leading to the killing of three people. Security apparatuses are still searching for the suspects two weeks after the murder.
Crimes happen even in first-world countries, but in those places motives behind robberies and theft are different than in Lebanon. In the small country, motives are usually political and actions carry political repercussions. Hanging a billboard or a party flag can lead to bloody incidents, just like what happened in Khaldeh.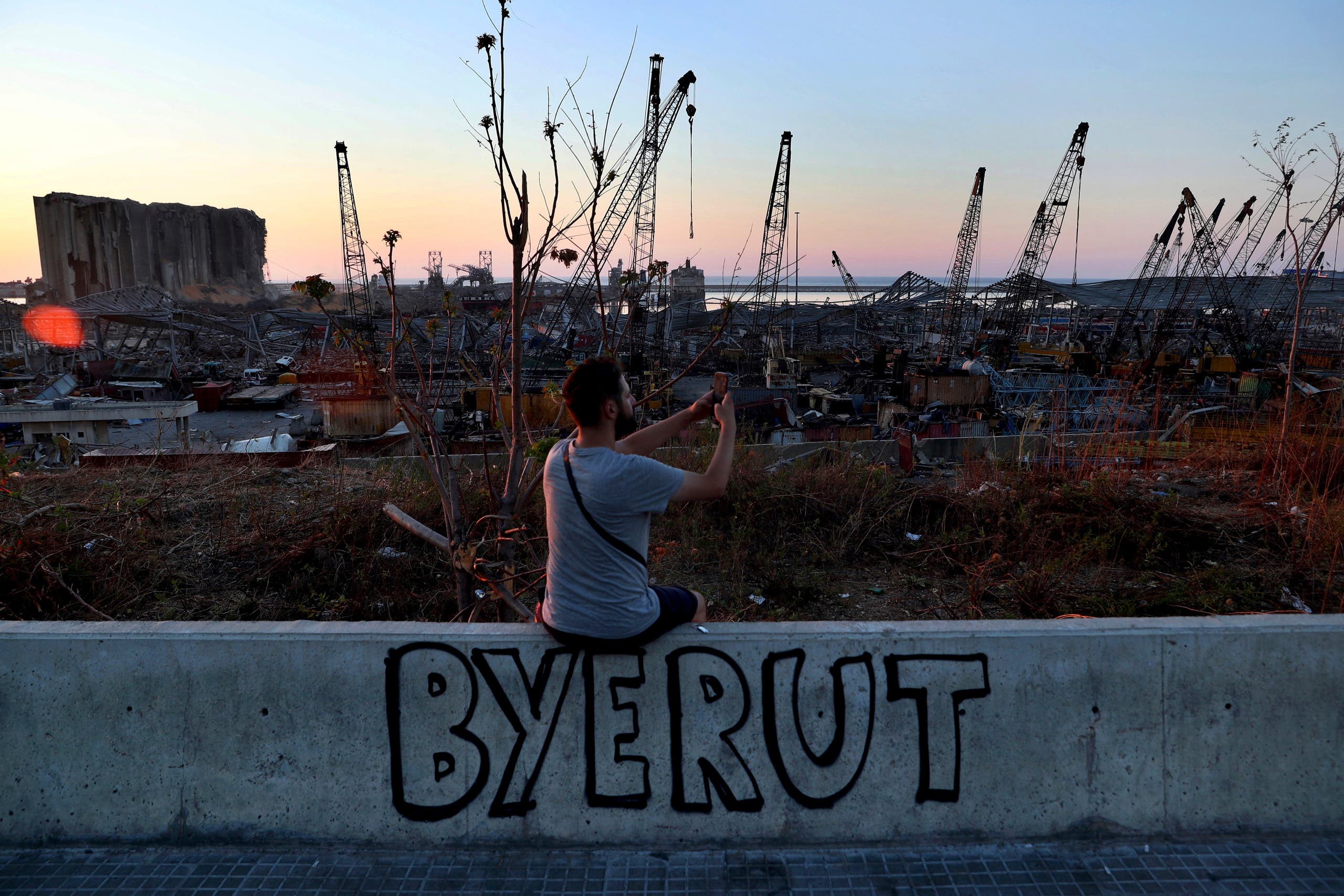 A Hezbollah affiliate wanted to hang a sign that praises Salim Ayyash, the Hezbollah member who was convicted of the assassination of Lebanon's former Prime Minister Rafik Hariri by the Special Tribunal for Lebanon (STL). This is how confessional tension rises: A poster of a Shia convicted in the killing of the Sunni prime minister was to be hung in a predominantly Sunni populated area. Despite Hezbollah denying hanging the poster, neighborhood inhabitants who lost a 17-year-old boy at the hand of a sniper thought this narrative doubtful.
Lebanon's demographic structure is highly intertwined. One can rarely locate an area that includes inhabitants of one single sect with few exceptions. Although this should be viewed as a positive sign of coexistence in periods of peace and stability, it can hardly be viewed as such in times of tension and conflict. When there is sectarian tension in one area, other areas can quickly turn into hotspots of the same tension.
All it takes is a few youngsters lighting a few tires on fire in the street, and their opponents will ready to retaliate. With no gun control in the country, neither at the legislative level nor at the street level, such incidents in turn fuel additional tensions all around the country.
Hezbollah's arsenal, while it exists supposedly to confront Israel, its local armed wing is prepared to deal with internal developments. "Saraya al Moqawama," or the Resistance Brigade, is a paramilitary group that includes members from different sects, and is not restricted to Shia members as Hezbollah is, and it is spread throughout Lebanon.
When this group was created a few years back, its official mission, as announced by Hezbollah's leader Hassan Nasrallah, was to provide support for the Resistance in its fight to liberate Lebanese lands from Israeli occupation. A few years on, this group became a contingency brigade to intervene whenever necessary according to Hezbollah's objectives.
Other parties' affiliates also have their own weaponry, and they claim their arsenals are to preserve security in a certain neighborhood or village. The presence of these arms means clashes can erupt at the smallest spark if the political circumstances are right.
There is an old saying in Lebanon that says that the country's security is basically political, rather than any other factor, meaning that stability can be preserved only when there is political consensus. When this consensus falls, the country's security follows. This, among several other complicated reasons, was behind the eruption of the prolonged Lebanese civil war, fought from 1975 to 1990.
It's as if history repeats itself. Whenever there are deep political divisions in the country, there are, in parallel, tensions on the ground.
Read more:
Lebanon from golden age to economic crisis, new data shows rise and fall: Report
Macron's ambitious Lebanon roadmap is full of gaps: Experts
Lebanon's political and economic crisis is unprecedented, and it has been exacerbated by the enormous Beirut port blast on August 4. The country is in a free fall and the ailing economy is descending into the abyss. Poverty rates are on the rise, so is inflation. And this complex situation is fertile ground for tension.
Whether the whole country will fall into chaos is yet unknown, but what is definite is that it has all the needed ingredients for a recipe for civil strife: the weak central state, the weaponry available for the different stakeholders, the economic failure, and the high influence of the regional players over the local players. All that is needed is the match that ignites the fire.