It seems Paris and Washington are playing "good cop, bad cop" when it comes to Lebanon.
French President Emmanuel Macron promises aid money the country desperately needs if the Lebanese political class abides by the road map he put in place, and threatens with sanctions if they don't, while Washington escalates its sanctions policy toward Lebanon by imposing an unprecedented batch of sanctions against Hezbollah's allies.
Whether Washington and Paris are coordinating or not, one thing is clear – Hezbollah and its allies are feeling the heat.
Right after the conclusion of the visits of Macron, and the US State Department's David Hale and David Schenker, the US Treasury hit Lebanon's political elite with exceptional sanctions, targeting two of Hezbollah's main allies, in a rare move against politicians close to the Iran-backed group.
Unprecedented Sanctions
The sanctioned officials are former Finance Minister and Member of Parliament Ali Hassan Khalil and former Public Works and Transportation Minister Youssef Fenianos. In a strong message to Lebanon's political elite, these sanctions were perceived as a warning to Hezbollah and its allies. Khalil is a senior official in the Amal political party while Fenianos is a member of the Christian Marada group, and according to the US Treasury, they both "provided material support to Hezbollah and engaged in corruption."
Hezbollah used its relationship with officials in the Lebanese government to siphon funds from government budgets to ensure that Hezbollah-owned companies won bids for Lebanese government contracts worth millions of dollars, the US Treasury said. It added that Fenianos also helped Hezbollah gain access to sensitive legal documents related to the Special Tribunal for Lebanon and served as a go-between for Hezbollah and political allies. Khalil used his position as finance minister to attempt to have US financial restrictions on Hezbollah eased and helped Hezbollah move money.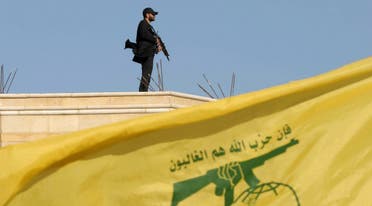 Although issued as counter terrorism sanctions, the context and rationale are focused on corruption, and the link between corruption and Hezbollah, something that the Lebanese street has been focusing on as well. And for the first time, the US has targeted officials outside Hezbollah's official circles.
These sanctions – although they spared the Free Patriotic Movement (FPM) leader Gebran Bassil for the moment – they were perceived as a warning sign to President Michel Aoun and his son-in-law Bassil, the latter of which has been threatened with sanctions before. Immediately, Bassil understood the message and felt threatened, to the extent that he criticized Hamas leader Ismail Haniyeh during his visit in Beirut last week, saying that the Hamas chief's visit hurt Lebanon's sovereignty and did not serve the Palestinian's cause. Bassil also indicated to Macron that his party would not interfere with Prime Minister-designate Mustapha Adib's attempts to form a government. Where France gave Adib two weeks to form a Cabinet, talks have stalled, and there is now talk that Adib will step aside.
Read more:
Expecting the collapse: Meet Lebanon's young political party ready to take power
EU wants 'credible' Lebanon government before giving more blast aid
Bad economy, Beirut blasts push doctors out of Lebanon
But whether Bassil will actually refrain from interfering remains to be seen, especially given that Bassil has a record of throwing promises at the international community while adhering to Hezbollah's agenda and interests in Lebanon and the region.
Next steps
The coming days will be decisive for Lebanon, as the country stands at a crossroad and looks at two very different scenarios.
First, if the "good cop, bad cop" dynamics between Washington and Paris succeed and Mustafa Adib manages to form an independent government, Hezbollah and its allies would be forced to surrender to the international community's conditions. Lebanon would then stand at a new crossroad, which is the long and complicated process of implementing reforms and restructuring its financial system. The new government should also be able – without hindrances – to oversee early elections based on a new, non-confessional, and representative electoral law. Eventually, hope for Lebanon and its institutions will be restored.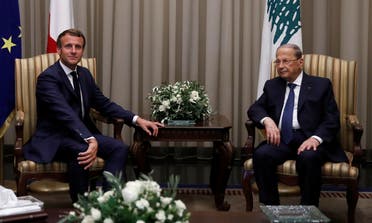 Second, if Adib fails to form a government and resigns from his post as a designate prime minister, Lebanon returns to square one in terms of government formation, and eventually the French initiative will be ceased, leaving Lebanon to face tougher circumstances. If the good cop decides to leave the scene, all measures and tools will be left to the bad cop – meaning more sanctions, diplomatic pressure, and conditionality on aid, including humanitarian aid.
Lebanon will further fall into the abyss of financial and economic collapse. All international efforts to help Lebanon – such as the conditional aid promised at the 2018 Paris donor conference and the IMF negotiations – will stop, and it is likely that security incidents and clashes will increase.
Of course, forming the government won't be the magical solution that will open the door for international aid and the bail out that Lebanon needs, but it is a small first step toward a process of reform, elections, and restructuring of the political system, without which Lebanon will surely become a failed state. The coming days will show if the political elite – mainly Hezbollah's allies – want to help Lebanon or if they remain more concerned with maintaining their power. Alas, the track record is not very reassuring.