Saudi student murder: What Muslims in the UK now fear
Muslims can act as British as humanly possible, but it is up to Britain to accept foreigners.
Nahid al-Manae was stabbed to death 16 times in the UK this week. She was a Saudi national who had moved to the UK to study a course in English before pursuing a PhD in Life Sciences. Her stabbing is suspected to be a hate crime, exacerbated by the fact that she was wearing her Muslim dress, an abaya and a headscarf while walking to university.
What is scary is how much Nahid and I have in common. I too am an Arab Muslim woman who came to the UK to pursue a degree in science. I too live in a small town, and walk to university each day, and I too take a shortcut past a small lake on my way to class. As if it was not intimidating enough to be a woman studying a degree in science, I now feel that I have even more to be worried about.
When caution is not enough
When I first moved to the UK, my family asked me to stay safe: they asked that I be at home when the sun goes down, to always let them know where I am and my whereabouts, to not provoke any aggression, and above all, to be careful. It's scary to think that Nahid did everything right, and was still murdered.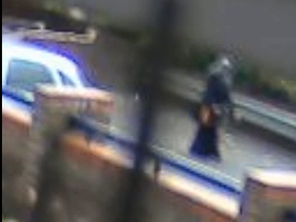 Public outrage in Britain has taken Twitter by storm. But many are asking why the police suspect that this is a hate crime. The truth of the matter is that I, like Nahid, am not seen as simply an international student in the UK, rather as an Arab Muslim student in the UK. The truth of the matter is that people like Nahid and myself are subject to these labels, to misconceptions, and to ideas and thoughts as to how we are, or how we're meant to be. Nahid's abaya and headscarf do not define her as a human being, nor do the labels and misconceptions associated to international students like Nahid and myself.
I am proud of who I am and my identity, however, I am also scared. I am so scared that as much as I contemplated wearing the hijab while growing up in the Middle East, I never once considered it whilst living in the UK for fear of yje looks I'd get while walking down the street.
This is not to say that Muslim Arab students like Nahid or I live in a perpetual state of fear, but it is to say that my identity has been shaken in the UK. I am not at a point where I feel compelled to lie about who I am, but I am at a point where I feel the need to be cautious at all times. In Nahid's case, caution was most probably not enough.
Will Nahid's death change anything?
Her death comes just a week after UK Prime Minister David Cameron called on Muslims in the UK to be "more British." What is more British than studying English in preparation to pursue her PhD?
It's difficult to believe that a prime minister would make such a statement when it concerns 4.8% of the population in Britain. When I moved to the UK, I did not receive a handbook on being British.
Nahid's death is not a product of Cameron's comments, but his comments highlight an underlying issue. Although cross-cultural integration is important, it goes both ways. Muslims can act as British as humanly possible, but it is up to Britain to accept foreigners.
Muslims can act as British as humanly possible, but it is up to Britain to accept foreigners
Yara al-Wazir
The police are still investigating the death, and they might discover that there was a different motive to Nahid's death. However, the mere suspicion that it is religiously motivated is an acknowledgement that prejudice and Islamophobia do indeed exist.
My deepest condolences go out to Nahid, her brother who lived with her, and her family in Saudi Arabia. Sadly, condolences will not bring her back, nor will they solve the deeper issue that prejudice and Islamophobia are alive and prevalent everywhere – even in one of the world's most progressive countries. Condolences do not they ease the fear of students, including myself, of living in the UK. This is not the end, and this does not mean that every student is in danger. Studying abroad is an incredible experience, but I fully understand those who will now think twice before pursuing a degree in the UK.
I know first hand the difficulties of being away from a family member when he/she passes away, and it is indescribable. I pray that Nahid's family stay strong in their faith too. Her death is a tragedy in every sense of the word, not just for Muslim or Arab students in the UK, but also for the UK as a whole.

________________
Yara al Wazir is a humanitarian activist. She is the founder of The Green Initiative ME and a developing partner of Sharek Stories. She can be followed and contacted on twitter @YaraWazir