Celebrating the power of investing in women
What makes this year's International Women's Day different? Two decades
What makes this year's International Women's Day different? Two decades.
Twenty years ago, leaders from around the world gathered in Beijing and declared that the inclusion of women and girls must be a global development priority.
While we can celebrate progress in many areas, those gains do not yet extend to the poorest women in the least developed countries, especially those affected by conflict. Women still represent 70 percent of the world's poor. Moreover, more than 50 percent of the total population living in extreme poverty can be found in places affected by ongoing violence. To address this challenge, to break the intertwined cycles of violence and poverty that disproportionately affect the most marginalized, the international community must invest in poor women to empower them to create change in their own lives, in their families, and in their communities.
We launched the #SheInspiresMe campaign this year to bring the voices of women from our around the world to the conversation to remind us what is possible
Jennifer L. Windsor
Two decades ago a young couple, having witnessed the deprivation following the war in Bosnia, decided that they needed to make a difference. Two years prior to the historic meeting in Beijing, Zainab Salbi and Amjad Atallah founded Women for Women International (WfWI). The model was simple, but powerful – see women as survivors of war, not as victims. Recognize that each and every woman possesses the power and resilience to rebuild their lives, and those of their families, if they were given the opportunity. End their sense of isolation by connecting them to other women in their communities. Galvanize into action a global network of women who were willing to give their time and resources to sponsor a woman in need. It remains today one of the first and only organizations exclusively committed to supporting women survivors of conflict.
When I joined as its new CEO I asked a simple question – is the model still relevant?
Finding answers in Rwanda
It was fitting, of course, that I found my answer in Rwanda. Twenty years after the genocide in Rwanda, much progress has been made in rebuilding the country, and the importance of women to that process can be seen in the number of women in parliament, in the government, in the judiciary. But there is still much to be done for the poorest and most marginalized women in Rwanda. Women for Women International-Rwanda has served almost 68,000 women since entering the country in 1997, offering a 12 month program of a stipend and a holistic training program that combines job skills, basic education, life skills, numeracy, and health and wellness resources that will equip them to be successful when they graduate.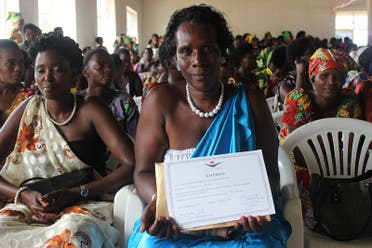 I met a number of graduates, many of whom have taken the initiative to seek out additional trainings, like the women in Nyaraguru district who are pooling their savings to hire a local tailor in order to improve their sewing skills enough to sell clothing on the market. Or those in Kayonza District, who proudly received their certificates of advanced training in culinary skills from the chef at the Women's Opportunity Center, and just as proudly served us a delicious restaurant-quality meal for lunch.
As our Rwanda Country Director Antoinette Uwimana explained that the skills women acquired in various fields ranging from beekeeping, to handicrafts to food processing will improve their ability to earn an income. She noted a woman who moved from zero income to earning 100,000 RWF monthly, or roughly $145.
Profound impact
That difference is profound and has an impact that we do not see in the headlines, indeed twenty years of serving more than 420,000 women in eight countries we know these stories are missing. We launched the #SheInspiresMe campaign this year to bring the voices of women from our around the world to the conversation to remind us what is possible.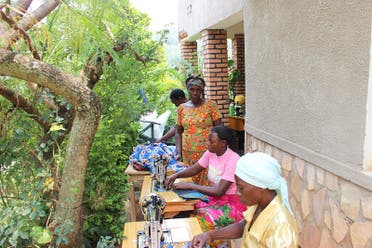 We need to listen to the experiences and wisdom of women in the field like Martha Mukambonera from Kicukiro, Rwanda. At 53, she organized other classmates to form a women's cooperative that creates bags to sell. Together, each member is able to save 500 RWF (approximately $0.72 USD) per week in her Savings and Credit Cooperative (SACCO) account.
Martha shares how this investment has changed her future. "It helped me to have confidence in me, not depending on my husband for each and every thing. I wish all women have that opportunity of gaining more knowledge about business, savings, and the spirit of togetherness, because as groups we do great things and we move faster."
Paying it forward
Today Martha pays it forward. She advocates at the village level, and shares what she has learned with others because "it took me from where I was to where I am now." She remains hopeful if we work together "all women [will] progress together, with no one left behind."
We need to use the occasion of the anniversary of the Beijing platform to refocus on the most marginalized of women impacted by conflict. This is the message that I will take to New York when I attend the U.N. Commission on the Status of Women next week.
It is the experiences of women like Martha that must inform the development framework and priorities for the coming years. Building their capacity to contribute to the growth and stability of their families, communities, and countries is at the core of creating a more equitable world for all.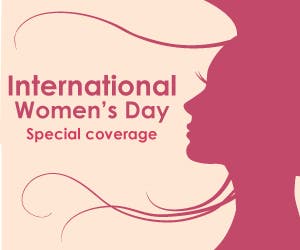 This article is part of Al Arabiya News' Special Coverage on International Women's Day.
_________________
Jennifer L. Windsor is the Chief Executive Officer of Women for Women International (WfWI), where she sets the strategic vision, mobilizes resources, and leads 550 staff across 11 international offices.