Grieving family members, survivors and community leaders hold a moment of silence in London on Tuesday to remember last year's Finsbury Park attack, in which a man drove a van into a crowd killing one and injuring a dozen others.
The tribute was held in memory of father-of-six Makram Ali, and for others targeted in the attack near the Muslim Welfare House, who were leaving evening prayers during Ramadan at the time.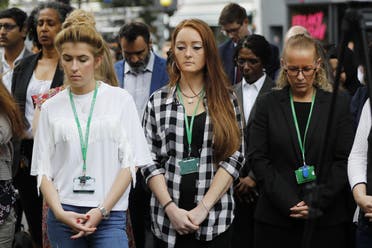 The people of London held banners that read "United Against Terror" and "Turn To Love." Community leaders bowed their heads and paused to mark the anniversary of the tragedy.
Darren Osborne, 48, was convicted for the crime. Prosecutors said he was motivated by a hatred of Muslims and has been radicalized by far-right propaganda he found online.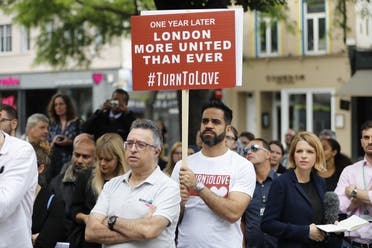 The attack occurred just weeks after the deadly Manchester Arena concert attack and the London Bridge attack, both carried out by Islamic radicals.
Bystanders who saw Osborne drive into the crowd caught and restrained him until police arrived. Imam of the local mosque Mohammed Mahmoud intervened to stop the bystanders from hurting him.