Diplomatic Avenue
Airing date: Last Friday of month, 16:05 GMT
Diplomatic Avenue is beamed live every month from Al Arabiya's studios in the United Nations. Presented by Talal al-Haj, the show features interviews with high-level diplomats and decision makers, with video reports focusing on recent diplomatic developments and pressing issues. The program casts a critical eye over the work of the U.N. and its agencies, not only on the political front, but also on the humanitarian, cultural and scientific levels. The show gives its audience an insight into what goes on within the halls and corridors of the U.N., with a special emphasis on issues that matter to the Arab and Islamic worlds.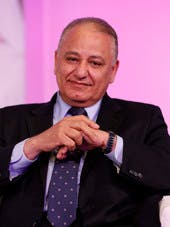 PRESENTED BY
Talal al-Haj
Talal al-Haj is an award-winning journalist and Al Arabiya News Channel's bureau chief for New York and the United Nations.
He holds three U.N. CA Gold Awards for TV coverage of U.N. issues and a nomination for an Emmy in 2006 for best breaking news. Aside from presenting the monthly show Diplomatic Avenue, al-Haj reports regularly from the U.N., and has interviewed prominent political leaders, past and present, from both North America and the Arab world. He holds the record for the most sit-down interviews with previous U.N. Secretary-General Kofi Annan and, so far, with the current SG Ban Ki-moon. He previously lived in London for more than three decades where he worked for the BBC World Service for a number of years.
SHOW MORE