Political Memoirs
Airing date: Friday
Political Memoirs is a weekly program that hosts prominent former politicians from across the Arab world, creating a platform for sharing history from different points of view. Each show focuses on a single event, illustrating how guests' memories can diverge from the objective 'truth' of the recorded history.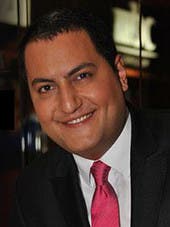 PRESENTED BY
Taher Barake
Taher Barake is presenter of Political Memoirs. He holds a degree in Arabic literature from the Lebanese University in Beirut. Barake joined the field of media at a young age when he started working with the political Lebanese newspaper Al Kifah Al Arabi in 2000.
He became a news reporter at MTV Lebanon in 2001, and was later appointed Lebanon correspondent for the Dubai Business Channel.
Barake debuted as a presenter on the Lebanese Broadcasting Channel (LBC) in May 2003. His first live news segment at LBC coincided with his 21st birthday.
He came to Dubai in early 2004 when he was appointed as a news writer and reporter in the Dubai TV newsroom. He held this post for one year.
In 2005, he joined the Al Arabiya News Channel as a news reporter, and was later appointed as a news presenter.
Besides the weekly Political Memoirs program, Barake also presents a news show titled 'Last Hour'.
Notable figures to have featured on Political Memory include the former Yemeni President Ali Abdullah Saleh and former Lebanese President Amine Gemayel.
SHOW MORE