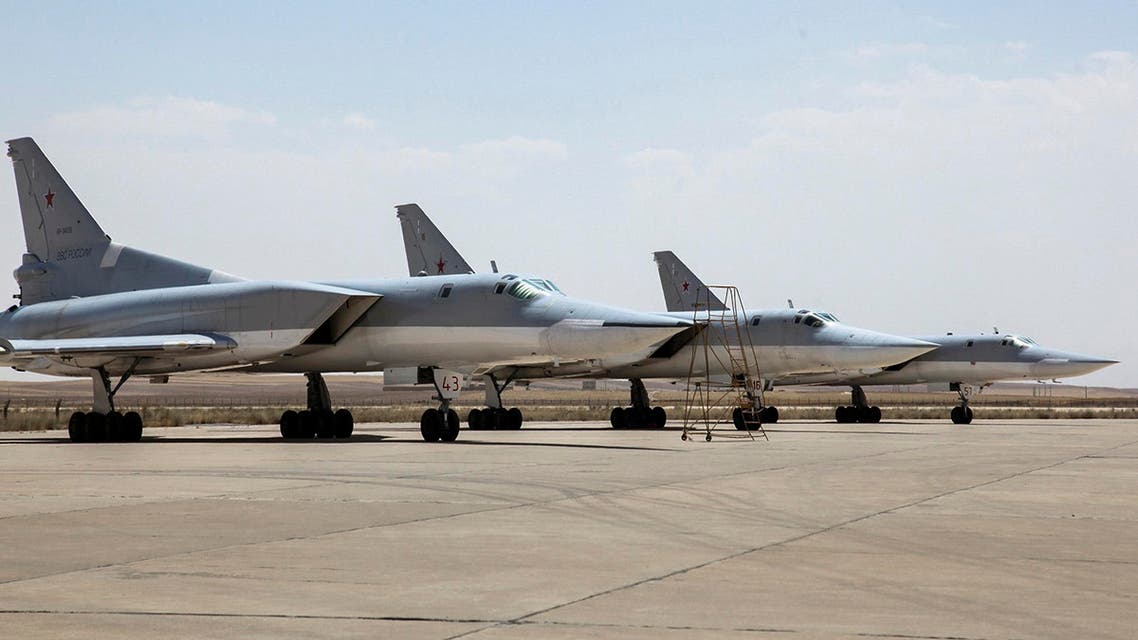 Iran says it requested Russian strikes on Aleppo
The announcement comes after Iran's defense minister General Hossein Dehghan said Russia was 'showing off'
Russian warplanes bombed Aleppo at Iran's request to assist its military advisors on the ground in the flashpoint Syrian city, a senior Iranian official said on Tuesday.
Ali Shamkhani, the top official coordinating security and political affairs between Tehran and its allies, Moscow and Damascus, was quoted by state television saying Iran called in Russian strikes "next to the land operation" in Aleppo.
"Iran has brought the powerful Russia along... due to its need to cooperate with Syria" in the fight against militants, added Shamkhani.

Iran and Russia are key backers of Syrian President Bashar al-Assad, but Tehran has remained relatively guarded about its precise involvement in the conflict.
Russia surprised the international community last week when it announced that its warplanes had flown out of Iran's Hamedan base to conduct strikes against targets in Syria.
That announcement prompted Iranian defense minister General Hossein Dehghan to criticize Russia's "showing off and inconsiderate attitude."
An Iranian foreign ministry spokesman on Monday denied any differences with Russia over the use of Hamedan, adding that Russian raids from Iranian territory had ended for now.
"These planes did not leave (Monday) but on Thursday, in accordance with the land operations and not under pressure from any other country," Shamkhani said on state television.
It is illegal under Iran's constitution to give military bases to foreign armies.
"The coalition among Iran, Syria and Russia to fight terrorism exists," Shamkhani added.