ISIS claims killing of Hindu man in Bangladesh
Joarder was attacked with sharp weapons by two men on motorcycles as he sat in his tailor shop
A Hindu man was hacked to death in central Bangladesh in the latest attack claimed by radical extremists in the Muslim-majority nation, police said.
Authorities are investigating whether the killing on Saturday of Nikhil Joarder was connected to a 2012 complaint against him for alleged comments he made against the Prophet Muhammad, said Aslam Khan, a police officer in the district of Tangail, where the attack took place.
The ISIS-affiliated Aamaq news agency issued a statement saying "elements of ISIS stabbed to death by knife a Hindu in Tangail in Bangladesh who was known for insulting Prophet Muhammad." It did not give further details.
Joarder was attacked with sharp weapons by two men on motorcycles as he sat in his tailor shop, Khan said.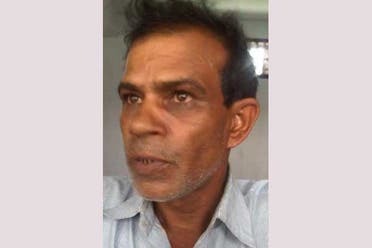 Joarder spent two weeks in prison in 2012, and was released after the complaint against him was withdrawn.
The killing was similar to other recent attacks on atheist bloggers, academics, religious minorities and most recently a gay rights activist by Muslim extremists.
Five people have been killed this year, including Xulhaz Mannan, a US Agency for International Development employee and gay rights activist, and Tonmoi Mahbub, a theater actor, this past week. Two days earlier on April 23, a university professor, A.F.M. Rezaul Karim Siddique, was hacked to death. Nine others were killed last year.
While there have been some arrests — mostly of low-level operatives — there have been no prosecutions so far and authorities have struggled to make any headway in naming those planning the attacks.
Two men were sentenced to death and six others to prison for the 2013 killing of an atheist blogger.
Nearly all the attacks have been claimed by international extremist groups, including ISIS and various affiliates of al-Qaeda.
The government, however, has refused to accept that these groups have a presence in Bangladesh, and has blamed the violence on the political opposition.