Syria's President Bashar al-Assad made an appearance at his cousin's art exhibition in Damascus on Monday along with the presence of several regime officials, celebrities and critics who applauded her focus on "humanity" through her pieces.
Abeer al-Assad, who is the president's uncle's daughter, and the sister of Waseem al-Assad who leads militia groups under the Fifth Corps which are named after him.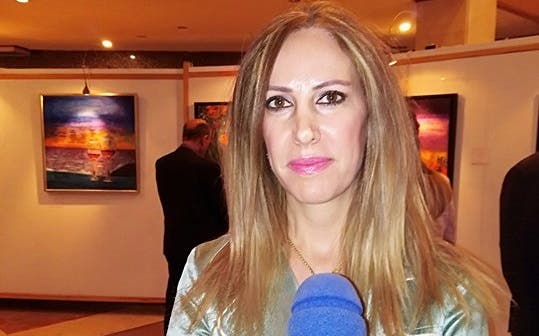 Waseem is known to be a strongman in the regime, and has often overshadowed his sister who lives in Europe and held her first exhibition in London.
Abeer said that her Damascus exhibition, called Harmony of Life, is meant to showcase life's harmony through the colors in her paintings. She added that part of the proceeds from her event will go to treating wounded Syrian regime soldiers.
In an interview with pro-regime state TV, Abeer expressed her joy at her exhibition being held in Syria at the same time that regime forces took control of Ghouta. She added that she feels "lucky" that the two coincided.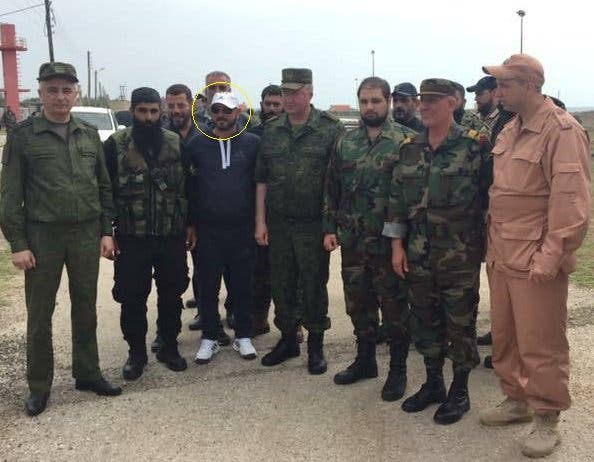 She said that art is similar to politics and treating people, adding that when she arrived in Syria it was in "chaos" but that things have gotten better because of the regime.
Bashar al-Assad visited Abeer's Damascus exhibition and took a selfie with her, as well as his children. Her brother Waseem shared the pictures on his Facebook page, stressing his pride that the president made this visit.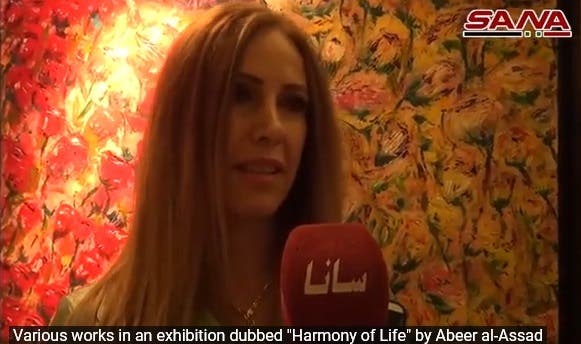 Waseem was a free trader in Syria and had led mercenary gangs before formally joining the Fifth Corps. He appeared in a video a few weeks ago at people who only praised Moscow and Tehran for the regime's gains, and reminding them to "remember their army".
According to reports, Waseem owns a fleet of different cars and an open budget and moves between Lebanon and Syria. He was officially assigned to gather the regime's supporters to join the Fifth Corps and has appeared several times with Russian officers.
Waseem is also a close friend to Lebanese drug lord Noah Zaiter who has dozens of arrest warrants against him by the Lebanese government.