Saudi women will be allowed to start driving in the kingdom from June 24, the General Department of Traffic Director General Mohammed al-Bassami said on Tuesday.
"All the requirements for women in the kingdom to start driving have been established," Bassami was quoted as saying in a statement released by the government.
ALSO READ: Saudi National Committee for Driving ready for women to take the wheel
In September 2017, a royal decree announced the end of a decades-long ban on women driving. Women 18 years of age and older will be allowed to apply for a driver's license, Bassami said.
Driving schools for women have been set up across five cities in the kingdom, and teachers will include Saudi women who obtained their licenses abroad.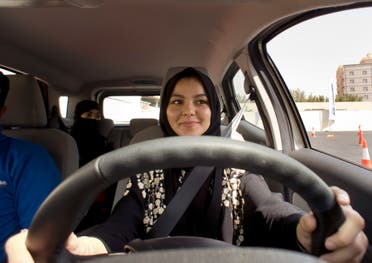 Foreign driving licenses
Women with foreign driving licenses will be able to apply for a local one through a separate process, which will also assess their driving skills. "It is no secret that many women in the Kingdom of Saudi Arabia hold driving licenses from abroad," the statement added.
Crown Prince Mohammed bin Salman, 32, is seen as the force behind the lifting of the ban, part of a series of reforms being pushed by the powerful royal in the kingdom.
ALSO READ: Saudi women take the wheel, test-driving a new freedom
His Vision 2030 reform plan for a post-oil era seeks to elevate women to nearly one-third of the workforce, up from about 22 percent now.
The decision to allow women to drive could give them the much-needed mobility to join the workforce. Saudi women now no longer need male permission to start business.