Janet Jackson's Qatari husband has allegedly fired an employee from his firm soon after she reported being raped in a Dubai hotel, according to media reports on Sunday.
After filing the rape report, 24-year-old Norwegian Marte Deborah Dalelv was sentenced to 16 months in prison after being accused of sexual relations outside of marriage, strictly forbidden in Shariah (Islamic) law.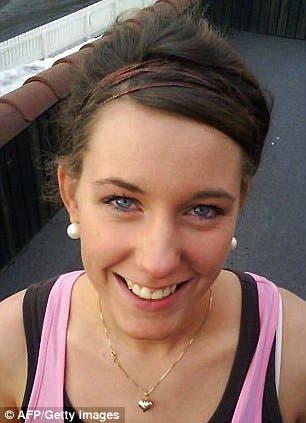 On March 6, Dalelv reported that she was raped by a colleague whilst on a business trip from Qatar with Al Mana Interiors, the company belonging to Janet Jackson's husband Wissam al-Mana.
In a statement reported by The Daily Mail, the firm was "by her side" throughout her struggle, but that they were obligated to fire her after she "declined to have positive and constructive discussions about her employment statuses," according to a representative for the Wissam al-Mana's interior design firm.
According to the British newspaper, three weeks after she reported the rape, Dalelv was suspended from her employment.
Three weeks later, she received a letter of resignation, signed by al-Mana himself, the newspaper report added, providing extracts from the letter.
''Further to the suspension letter notified to you on 20th March 2013, we hereby inform you that your employment with Al Mana Interiors W.L.L. is terminated for misconduct and breach of your employment duties, effective immediately," the letter says.
"We are sympathetic to Marte Dalelv during this very difficult situation," a statement from the company read.
In February, Janet Jackson and Mana revealed in a first joint statement to U.S.-based Entertainment Tonight that they had got married in 2012.