Key Hezbollah leader killed near Beirut
The Lebanese Shiite movement accused Israel of being behind the killing of Hassan al-Laqqis
Hezbollah on Wednesday said one of its leaders had been assassinated near Beirut and accused Israel of being behind the killing.

"The Islamic resistance announces the death of one of its leaders, the martyr Hassan al-Laqqis, who was assassinated near his house in the Hadath region" east of Beirut, Hezbollah television channel al-Manar said.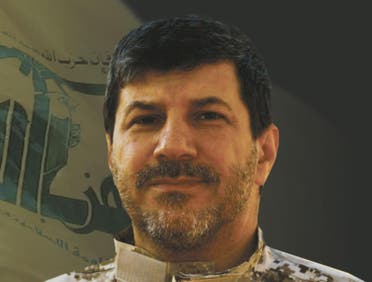 The Lebanese Shiite movement said in a statement that Laqqis was killed at around midnight in the Hadath district of the Lebanese capital. It gave no detail of the operation but said "the accusation is directed at the enemy, Israel."
Israel on Wednesday denied the allegations by Hezbollah.
"This is yet another Pavlovian response from Hezbollah, which makes automatic accusations [against Israel] before even thinking about what's actually happened," Israel's foreign ministry spokesman Yigal Palmor said.

"Israel has nothing to do with this," he told Agence France-Presse.
Hezbollah described Laqqis as "one of the leaders of the Islamic resistance" against Israel and said that the country has tried to have him killed several times in the past.
"Laqqis was one of the top Hezbollah leaders, a prominent jihadist in the fight against Israel and played a big role in the movement," Ali Thbayty, a Lebanese political analyst who has written extensively on Hezbollah, told Al Arabiya News.
"Amid the political and religious divisions in Lebanon, it is clear that this assassination serves the purpose of fanning the flames of sectarianism in the country. Such violence has the ability to turn Lebanon into another Iraq or Syria," he added.
As of Wednesday morning, Thbayty said information on Laqqis' killing was still scarce.
"But nothing stays quiet in Lebanon, sooner or later we will find out exactly how Laqqis was assassinated.
"The blame placed on Israel is being discussed politically; any attack which targets figures such as Laqqis will be viewed as a symptom of political divisions within Lebanon and hostilities with Israel.
"Whether Israel's Mossad carried out the killing or not, it's become easy to place blame on Israel whenever question marks pop up."
Hostilities
Hezbollah MP Nazieh Mansour declined to comment on the slain commander, however when asked about Israel's accused involvement in the killing, he spoke of hostilities between the Lebanese movement and Israel.
"The Zionist entity is Hezbollah's arch enemy," Mansour told Al Arabiya News on Wednesday.
"Who is the main party to gain from this killing? The Zionist entity. This is why the finger is pointed at them, even before knowing any further details about the assassination."
Hezbollah, which fought a 34-day war with Israel in 2006, has also sent fighters into Syria to support the forces of President Bashar al-Assad against the many Sunni Muslim opposition seeking his ouster.
Blaming Israel is 'conventional'
"The latest assassination is predictable," Yezid Sayigh, a senior associate at the Carnegie Middle East Center in Beirut, told Al Arabiya News.
"I've been anticipating all along that the real threat to Lebanon isn't just civil war, but rather what we're seeing now; car bombings, the occasional assassination, rocket attacks.
"Whether it's Syrian-backed groups [behind the attack] or Israelis taking advantage of the situation to start targeting a few key individuals that they want to get rid of, it becomes very difficult in these situations to know who's doing what."
Sayigh said accusing Israel was a "conventional" move by Hezbollah.
"It's conventional to immediately blame Hezbollah but, in a way, it's not impossible.
"Clearly the Israelis had an interest in getting rid of Laqqis, and so it may well have been them taking advantage of the situation, whether they worked through their own agents or working through people embedded in other groups behind the scenes.
"Now there's no proof that Israel is behind this, but it's certainly likely."
'Close to Nasrallah'
While Hezbollah's involvement in the Syrian war next door may have prompted Syrian-backed groups to target Laqqis, Israel is still under heavy scrutiny.
"There are a number of reasons which allow me to suspect Israel may be behind this," Ibrahim Sharqieh, a conflict resolution analyst at the Brookings Doha Center, told Al Arabiya News on Wednesday.
"Hassan al-Laqqis is a military person, involved in the military planning of Hezbollah and is very close to the movement's leader Hassan Nasrallah. Historically, Israel targets these types of individuals within Hezbollah.
"Laqqis is also in charge of the communications within Hezbollah, which is something extremely vital for the group."
"Another reason indicating he may have been targeted by Israel is that he is not very well known; Laqqis is not a public figure, which means that there appears to be some intelligence involved.
"I just don't see anti-Hezbollah militias or rebels in Syria having the intelligence needed to detect individuals such as Laqqis and his sensitive position."