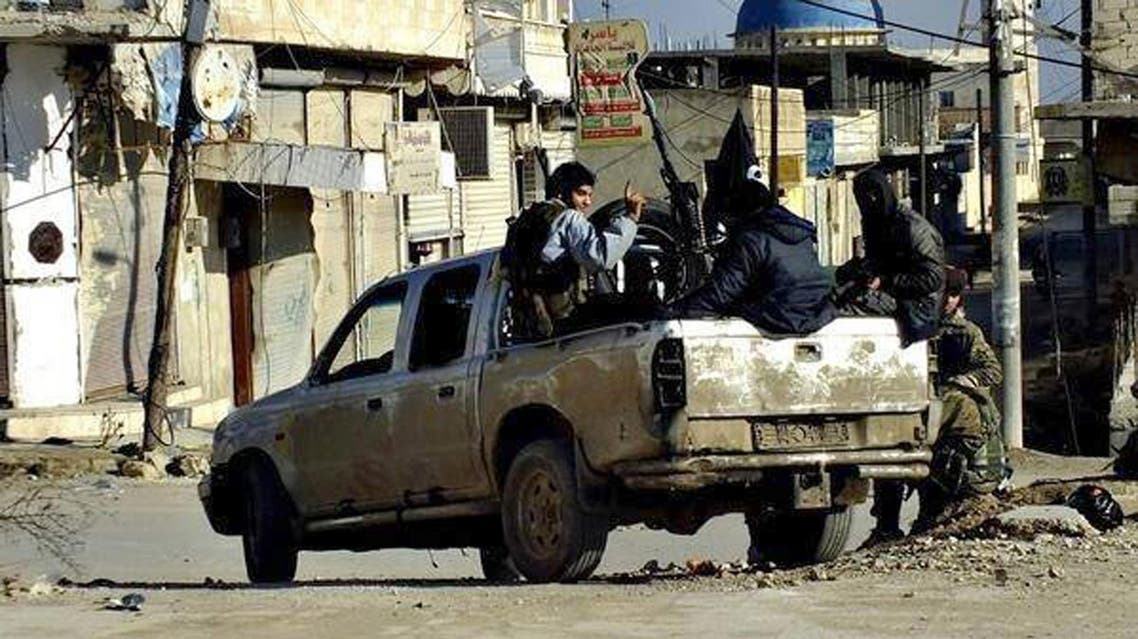 ISIS holding 50 Syrian hostages: monitor
News of the kidnappings had been kept quiet because of ongoing negotiations for their release,
Militant fighters from the Islamic State of Iraq and Syria (ISIS) group are holding hostage at least 50 civilians, almost half of them women, seized in a raid on a village in central Syria, a monitor said.
They were kidnapped from the village of Mabujeh in Hama province on March 31, said the Syrian Observatory for Human Rights.
News of the kidnappings had been kept quiet because of ongoing negotiations for their release, but the talks have since faltered, said Observatory head Rami Abdel Rahman.
Ten of those taken, including six women, are Ismailis, a minority sect that is an offshoot of Shiite Islam. The remaining 40 are Sunni Muslims, including at least 15 women.
"There are fears that the women are being taken as slaves," Abdel Rahman told AFP.
He said the Ismailis were kidnapped because ISIS considers them "infidels," and that the Sunnis -- although from the same sect as ISIS fighters -- were taken because ISIS viewed them as "loyal to the Ismailis".
Mabujeh, east of the provincial capital Hama, has a population of Sunnis, Ismailis and Alawites, another offshoot of Shiite Islam that is the sect of President Bashar al-Assad and his clan.
On March 31, ISIS executed at least 37 civilians in Mabujeh, including two children, by "burning, beheading, and firing on them," the Observatory said.
ISIS has regularly targeted minority sects in Syria, especially Shiites it accuses of apostasy, as well as Sunnis who it alleges have violated its interpretation of Islam.
It has also carried out mass kidnappings of Kurds and Assyrian Christians in Syria, and members of the Yazidi faith in neighboring Iraq.
In another attack on a minority village in Syria, a car bomb exploded Friday in the Alawite neighborhood of Hay al-Arman in Homs city, the Observatory said.
Abdel Rahman told AFP that one child was killed and at least 10 people were wounded in the explosion.
He could not specify who was behind the car bomb, but Syrian state television said a "terrorist attack" had struck the area.
Abdel Rahman said Hay al-Arman was under regime control and was a "stronghold" of pro-government militias.
Alawite areas in Homs have been under attack by militants, including a brutal suicide attack at a school in October 2014 that left 54 dead, among them 47 children.
In the northern city of Raqqa, which ISIS has declared the capital of its self-styled "caliphate," 16 people were killed in a series of regime air strikes on the city and its suburbs.
Since Syria's conflict began in 2011, more than 215,000 people have been killed and nearly half the country's population has become displaced.