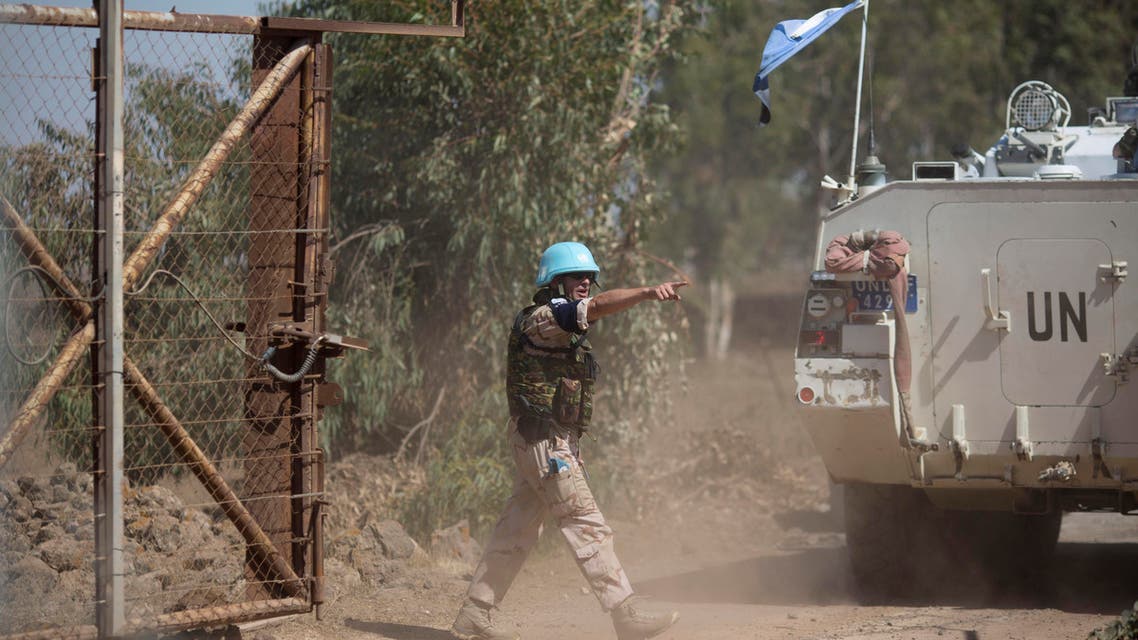 Two U.N. men hit by Syria fire on Israeli-held Golan
U.N. peacekeepers in the Golan Heights injured by mortar fired from Syria.
Two U.N. peacekeepers were wounded on Monday when mortar rounds fired from Syria hit their base in the Israeli-held sector of the Golan Heights, an army spokesman said.

"Mortar shells hit the Golan in Ein Zivan and in the Zivanit UNDOF base. Two U.N. peacekeeping soldiers were evacuated to Israel for medical care," Lieutenant Colonel Peter Lerner wrote on his official Twitter account.

Israel public radio said the two were lightly wounded.

The army said the fire was not deliberately aimed at the Israeli side of the plateau, but was stray fire from the ongoing conflict in Syria.

Since the Syrian conflict erupted in 2011, the plateau has been tense, with a growing number of rockets and mortar rounds hitting the Israeli side, mostly stray, prompting the occasional armed response.

In January, a Spanish U.N. peacekeeper was killed on the Israel-Lebanon border during an exchange of fire between Israeli troops and Hezbollah militants.

Rami Abdel Rahman, head of the Syrian Observatory for Human Rights, told Agence France-Presse that fighting has been taking place since last week between rebel groups in an area close to the ceasefire line.

"There is still infighting going on among rebel groups in Qahtaniya near the ceasefire line with the Israeli-occupied Golan Heights. They're exchanging shellfire," he said.

Israel seized 1,200 square kilometers (460 square miles) of the Golan Heights in the Six-Day War of 1967 and later annexed it in a move never recognized by the international community.