Saudi Arabia: 22 new coronavirus cases in one month
Health Ministry said 19 cases were in Riyadh while remaining three cases were in Al-Kharj, Taif and Najran
At least 22 people have contracted the Middle East Respiratory Syndrome Coronavirus (MERS-CoV) during the month between July 17 and August 15, Saudi Arabia's Health Ministry said.
It said 19 cases were in Riyadh alone while the remaining three cases were in Al-Kharj, Taif and Najran.
A total of 1,071 people have contracted the disease and 471 of them died since the virus was discovered in Saudi Arabia in September 2012.
The ministry added that 585 people have fully recovered from the disease while 13 patients are still receiving treatment in government hospitals. Two others have been quarantined at their own homes.
According to medical sources, most of the dead were above 50 and were suffering from chronic diseases.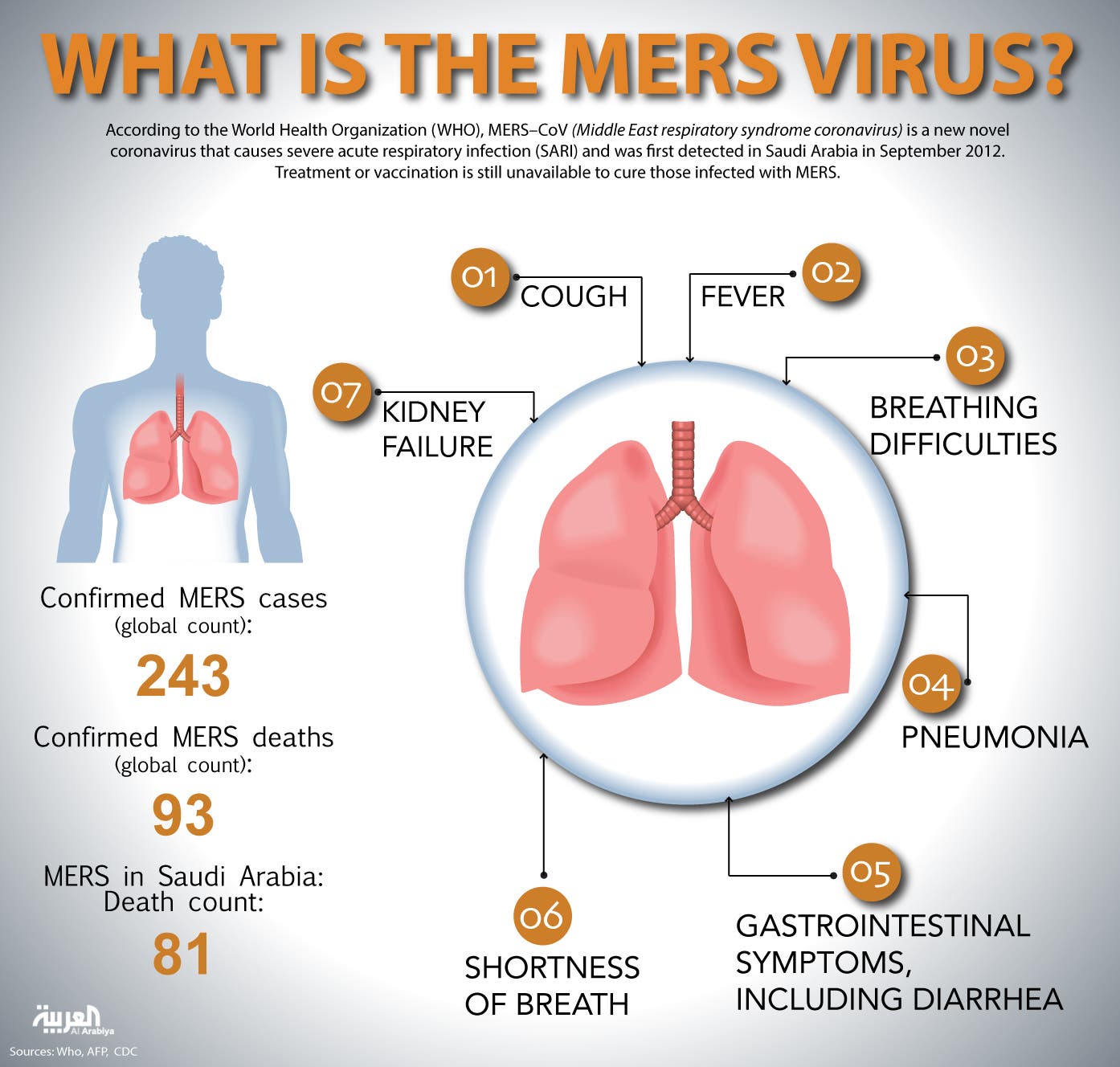 The ministry said the infections were mainly among people who mixed with camels, which are confirmed incubators of the virus.
Dr. Abdulaziz Bin Saeed, undersecretary and head of the command and control center at the ministry, reassured residents of Riyadh saying the large number of infections in their city does not mean the region is plagued by the deadly virus.
"Some of the victims might have contracted the virus in other regions while traveling," he said.
He advised people against mixing with camels, especially young camels. He said children, particularly those below two-years-old, must be kept away from any contacts with camels and places they rear in.