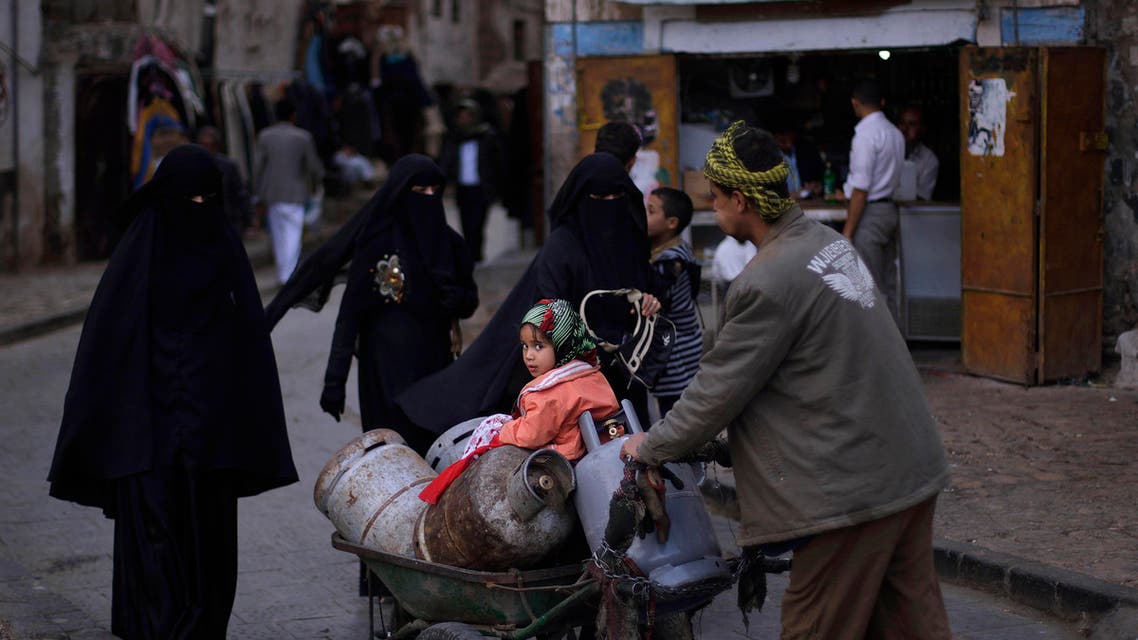 Yemeni women stage rare protest in rebel-held capital
Yemeni women protest in the rebel-held capital over shortage of gasoline
Hundreds of Yemeni women protested Friday in the country's Houthi-held capital over a shortage of gasoline, a rare sign of dissent against the Shiite Houthi rebels that overran Sanaa in September.

The demonstration started at a women-only gas station when a station official told some 500 waiting customers there was no fuel, protester Onisya Mahfouz said. A fight broke out and a woman slapped the official, who detained her and four others, Mahfouz said.

The women staged an impromptu sit-in, burning tires and demanding the detained women be released. They accused the Houthi station management and government of hoarding subsidized fuel to sell at a profit on the black market.

"The Houthis have no shame," protester Kholoud Abdullah said. "They trade with our fuel and then they treat us like we are gangsters or bandits."

The protest came as the Houthis face a widening military campaign by pro-government forces backed by Saudi airstrikes, pushing the rebels out of previously-held territories in the south. The protest was a sign of increasing frustration among ordinary citizens with hardships and shortages that have deepened following months of fighting in Sanaa.

Fuel shortages and subsidies have been a contentious political issue in Yemen, one of the poorest countries in the Arab world.

A Saudi-led, American-supported coalition began launching airstrikes in March against Iran-backed Houthi militia group and their allies - troops loyal to former President Ali Abdullah Saleh - who control the capital, Sanaa, and much of northern Yemen. They are pitted against southern separatists, local and tribal militias, Sunni Islamic militants and loyalists of exiled President Abed Rabbo Mansour Hadi.

Meanwhile in Yemen's third-largest city, Taiz, rebel mortar rounds killed seven civilians, four of them children, according to witnesses and Saudi-backed security officials. Two of the children killed were playing football on the roof when the mortar shell hit their building, the witnesses said.

Heavy fighting also took place in Ibb province south of Sanaa, where Houthi fighters recaptured al-Radma town after a bloody battle, prompting dozens of families to flee, according to security officials.

The officials spoke on condition of anonymity because they were not authorized to speak to the media. Witnesses spoke on condition of anonymity for fear of reprisals.