US Special Forces supporting Libya's anti-ISIS fight
US forces are operating alongside British troops in helping to coordinate strikes and providing intelligence to partner forces
American special operations troops have for the first time started directly supporting Libyan forces battling ISIS in their key stronghold of Sirte, The Washington Post reported Tuesday.
US officials, speaking on condition of anonymity, told the Post the commandos were working from a joint operations center on the outskirts of Sirte.
The Pentagon last week announced it had started an air campaign in Sirte following a request for help from the Libyan Government of National Accord.
The Post said the US forces are operating alongside British troops, and are helping to coordinate American airstrikes and providing intelligence to partner forces.
The Pentagon would not comment on the specifics of the Post story, but has previously acknowledged small US teams are helping gather intelligence in Libya.
"The US is providing unique capabilities -- notably intelligence, surveillance and reconnaissance (ISR) and precision strikes -- that will help enable GNA-aligned forces to make a decisive, strategic advance," Pentagon spokeswoman Henrietta Levin said in a statement.
"A small number of US forces have gone in and out of Libya to exchange information with local forces, and they will continue to do so as we strengthen the fight against ISIL and other terrorist organizations," she added, using another acronym for ISIS.
The Pentagon said the Libyan government has established joint operations rooms, but stressed they are away from the front lines.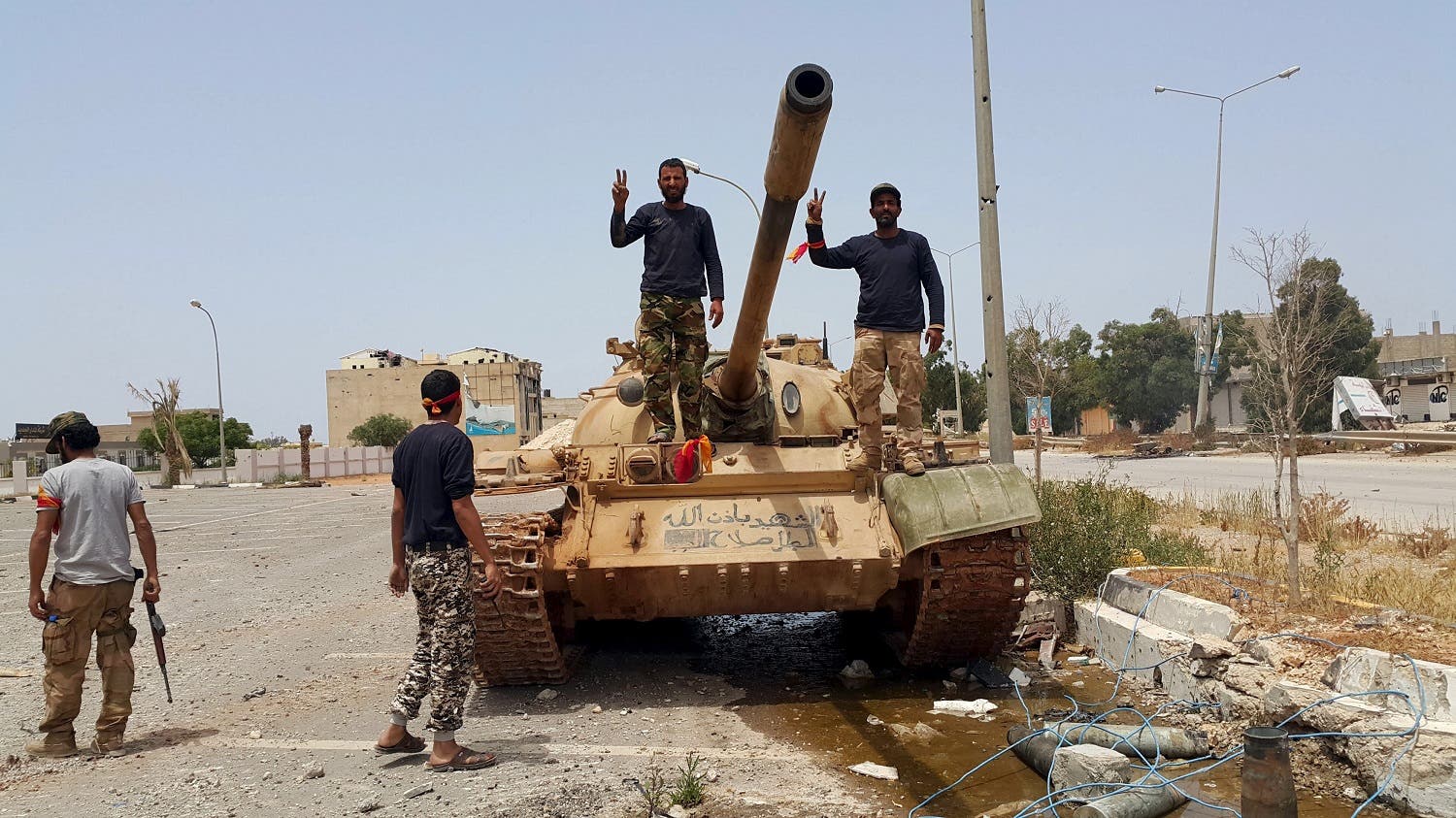 Citing unnamed officers allied with the Libyan government and Western security officials, the Post also said American and British "personnel" in body armor and wearing military fatigues had been seen in Sirte several times.
French President Francois Hollande last month announced that three French troops had died in a helicopter accident while taking part in "dangerous intelligence operations" in an undisclosed location in Libya.
Libyan sources said the aircraft had been shot down.
The troubled North African nation spiraled into chaos after longtime dictator Muammar Qaddafi was ousted and killed in October 2011, with two governments vying for power and armed groups battling to control vast energy resources.
Exploiting Libya's power vacuum, ISIS established a foothold in Libya, especially in Sirte.
The Pentagon estimates fewer than 1,000 ISIS fighters are in Sirte.