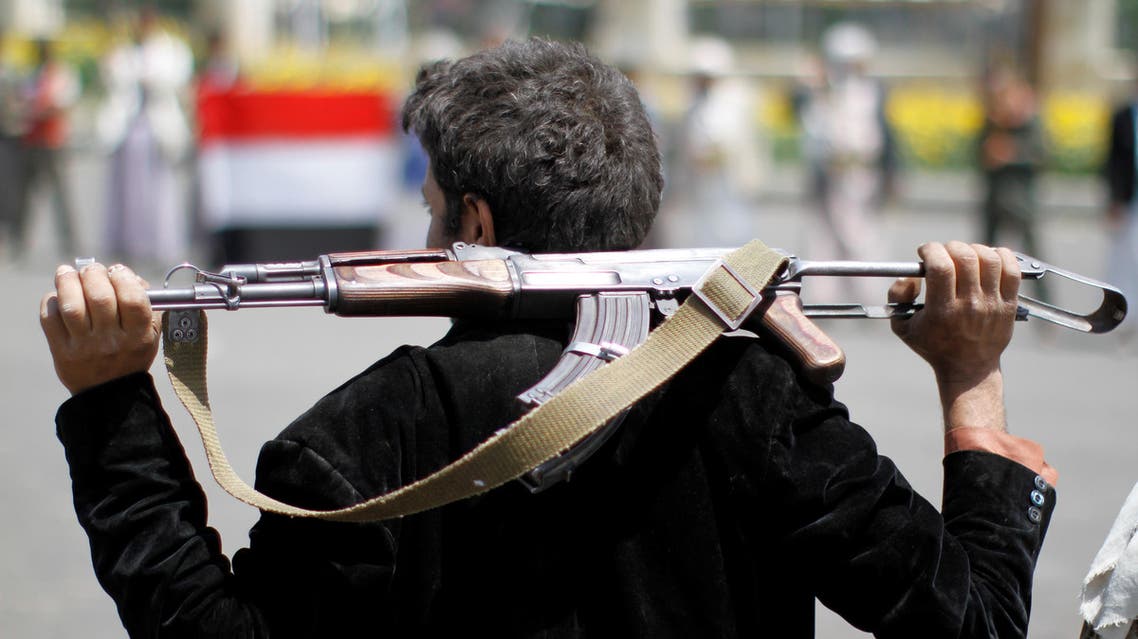 Houthis suppress Sana'a prison protest
Live bullets used by Houthi militias to suppress protests in Yemen's capital of Sana'a's central prison
Al Arabiya reported on Sunday that Houthi militias have begun suppressing protests in Yemen's capital of Sana'a's central prison - using live bullets to hold of protesters.
Yesterday, mothers of the detained in Houthi controlled prisons organized a demonstration in front of UN headquarters in the capital, protesting the militias' treatment of their sons.
Previously, this month, an international rights organization has accused Houthi militias of arbitrarily detaining and forcibly disappearing dozens of people in Sana'a.
The rebel group detained at least 35 people between August 2014 and October 2015, according to a report released Sunday by Human Rights Watch.
HRW says in addition to political opponents, the Houthis have targeted journalists reporting for opposition outlets.
"Politicians, activists, lawyers and journalists tell us they've never been more frightened of ending up disappeared" according to a statement from the organization.