A Palestinian journalist shot by Israeli forces during clashes along the Gaza border has died, the health ministry in the strip said Saturday.
Yasser Murtaja, a photographer with the Gaza-based Ain Media agency, was hit during clashes Friday, the ministry said.
Israeli troops killed nine men on Friday in the second mass protest in as many weeks along Gaza's volatile border, as Palestinians torched piles of tires to create a smoke screen to block the view of snipers.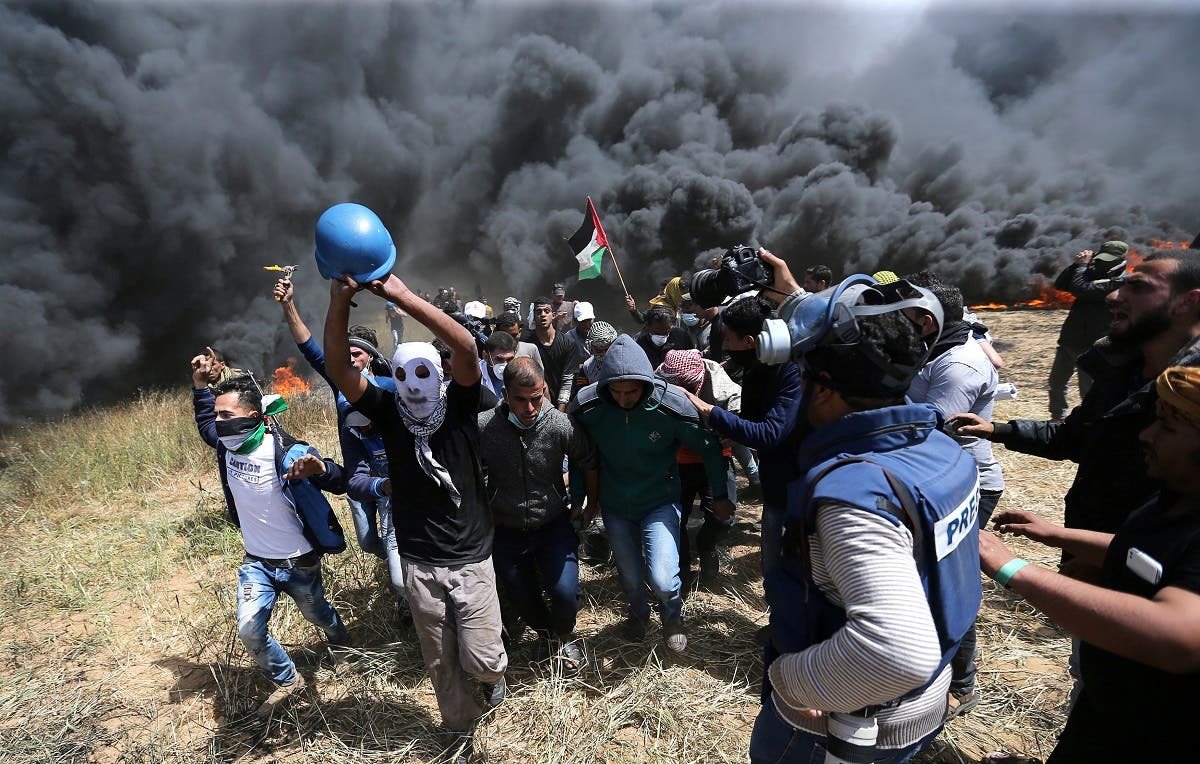 Friday's deaths brought to 31 the number of Palestinians killed by Israeli fire over the past week, including 22 protesters.
Gaza's Health Ministry said 1,070 people were wounded on Friday, including 293 by live fire. It said 25 of those wounded were in serious condition. Among those hurt were 12 women and 48 minors, the ministry added.