Syrian opposition leaders on a visit to London on Wednesday welcomed President Donald Trump's decision to withdraw the United States from the Iran nuclear deal.
Nasr al-Hariri, head of the mainstream Syrian Negotiation Commission, called the move "a step in the right direction" and provided "a real opportunity" to resolve regional issues involving Iran.
ALSO READ: A country resembling hell or death in exile?
"There is no place in the world that feels very clearly the malignant influence of Iran as much as in Syria," he told reporters following a meeting with British Foreign Secretary Boris Johnson.
"This is a step in the right direction. But on its own it's not enough to limit the influence of Iran in the area," Hariri said. Earlier, Johnson told lawmakers that Britain regretted the American decision and urged the US not to undermine the Iran nuclear deal, which he said Britain would continue to honor.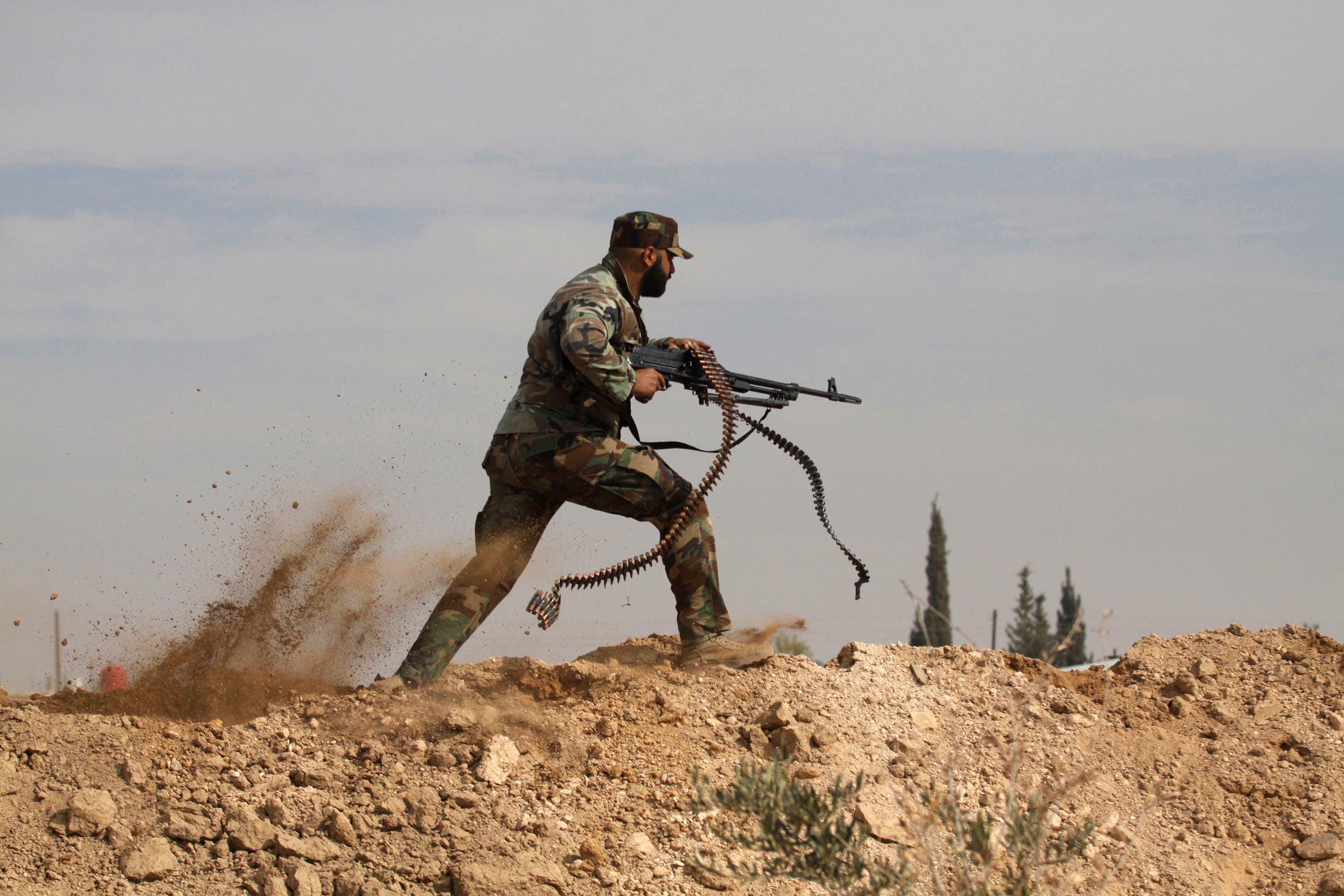 Future plans
He also called for Washington to "spell out" its future plans over Iran. Hariri said the US now needed to prioritize countering Iranian actions in Syria.
"There is no way to solve the Iran problems without focusing on the Syria file," he added. "Iran had intervened very early on Syria, and we have reached a stage by which there is to a great extent an occupation by an external power."
ALSO READ: Israel blames Iran for firing rockets at the Golan from Syria
However, Hariri warned against letting his country become even more of a battlefield for outside powers. "This response needs to be part of a broad and strategic effort that protects civilians and resolves the conflict, as opposed to piecemeal actions," he said.
"In this context, we do not approve of regional actors' attempts to use Syria as a theatre for their national objectives."