The report of an Iranian cargo plane allegedly transporting advanced weaponry to Hezbollah in Beirut has furled speculation that Iran continues to arm the terrorist group, a news report has revealed adding that .
According to a Times of Israel report, the cargo plane was spotted flying directly from Tehran to Beirut on Thursday morning, hours before Israel allegedly conducted airstrikes on pro-Iranian targets in Syria.
The report claims that Iran has been supplying Lebanon's Hezbollah with advanced munitions by shipping them through civilian airlines, including the one that flew into Lebanon on Thursday: Fars Air Qeshm.
Later, the Boeing 747 jet flew to Doha in Qatar before returning to Tehran, says the report. It added that these cargo planes typically unload their materiel in Syria or stop there en route to Beirut instead of flying into Lebanon directly.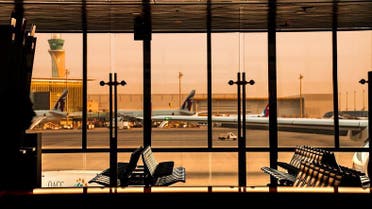 October report
Al Arabiya English reported in October that Lebanese political sources have expressed concern about reports emanating from the United States about the transferring of weapons and sophisticated equipment to Hezbollah through Beirut international airport via Doha and Damascus.
A Fox News report mentioned that Iran had increased its shipments of sophisticated weapons to Hezbollah, including shipments that contains devices using GPS technology used by them to convert non-guided missiles into accurately guided ones, according to American and Western intelligence sources.
It was then reported that Iranian flights providing weapons to Hezbollah belonged to Iranian airlines Fars Air Qeshm from Tehran International Airport, according to the flight data provided by the US report.
According to Western intelligence sources, the Iranian cargo plane carried weapons components, including GPS devices, to manufacture precision-guided weapons in Iranian factories inside Lebanon.