Iran will launch a satellite on Sunday, a government minister said, as part of a fledgling program the United States says is a cover for ballistic missile development.

"The Zafar satellite will be placed in orbit today from Semnan at a speed of 7,400 kilometers," Iranian Minister of Information and Communications Technology Mohammad Javad Azari-Jahromi said, according to the official IRIB news agency.
Iran started counting down to the launch to the scheduled launch, which will take place within hours, the telecommunications minister said.
"Beginning countdown to launch Zafar Satellite in the next few hours... In the Name of God," Mohammad Javad Azari Jahromi wrote on Twitter.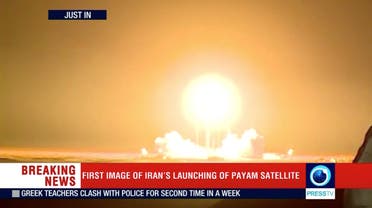 Iran's missile program under scrutiny
On the same day as the scheduled launch, Iran's Revolutionary Guards unveiled a short-range ballistic missile that they said can be powered by a "new generation" of engines designed to put satellites into orbit.
The Guards' Sepahnews website said the Raad-500 missile was equipped with new Zoheir engines made of composite materials lighter than on earlier steel models.
It also unveiled Salman engines made of the same materials but with a "movable nozzle" for the delivery of satellites into space.
The Raad was "a new generation missile that has half the weight of a Fateh-110 missile but with 200 kilometres more range," it added.
The Fateh-110 is a ballistic ground-to-ground missile first unveiled in 2002. Its latest generation has a range of 300 kilometres (186 miles).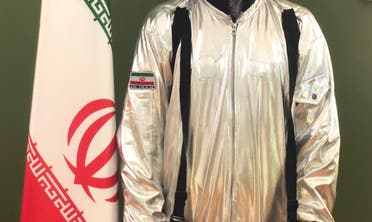 Iran has insisted on its right to launch a space program, but the US says that the launch defies a UN Security Council resolution calling on Iran to undertake no activity related to ballistic missiles capable of delivering nuclear weapons.
Iranian officials had previously announced the launch would be delayed until further notice, but it now appears to be going ahead. Tehran's previous attempts to launch satellites failed last year.
Ahead of this launch, Jahromi posted a picture of Iran's space suit on his Twitter account on Tuesday with the caption "Astronaut costume #bright_future". The photo provoked ridicule as Twitter users realized the space suit was in fact a $20 Halloween costume available for purchase on Amazon.com and other online retailers.