Almost a dozen Lebanese officials have resigned from their posts following the deadly Beirut port explosion on August 4.
Lebanon's Minister of Information Manal Abdel Samad and Environment Minister Damianos Kattar submitted their resignations on Sunday following the blast and public outcry over the government's response to the disaster.
"After the enormous Beirut catastrophe, I announce my resignation from government," she said in a television statement, apologizing to the Lebanese public for failing them.
The announcement was followed by the resignation of MP Neamat Efrem from the House of Representatives, state news agency the National News Agency (NNA) reported.
He added that he would be suspending all parliamentary activities until a session was held to shorten the parliament's term and early elections were called.
His announcement makes him the 6th parliamentary to declare their resignation since Tuesday.
The officials that have officially resigned or have submmitted their resignations so far are as follows:‬
‪- Manal Abdel Samad‬
- Damianos Kattar
- Nadim Gemayel‬
‪- Elias Hankash‬
‪- Samy Gemayel‬
‪- Marwan Hamadeh‬
‪- Paula Yacoubian‬
‪- Tracy Chamoun
‪- Neamat Efrem ‬
‪- Michel Moawad‬
During a short speech on Saturday evening, Prime Minister Hassan Diab said he would propose early parliamentary elections and would be willing to remain in his position for another two months.
At least 158 people were killed and more than 6,000 others were injured in the capital on Tuesday when a warehouse storing 2,750 tonnes of ammonium nitrate exploded after catching on fire.
The explosion had destroyed entire buildings and shattered windows, leaving around 300,000 people in Beirut homeless.
Following Diab's speech, protesters stormed the foreign, economy, energy, and environment ministries on Saturday, as well as the Banking Association building.
Hundreds gathered in the streets of Beirut, holding banners that read "capital of the revolution" and "Beirut is a demilitarized city."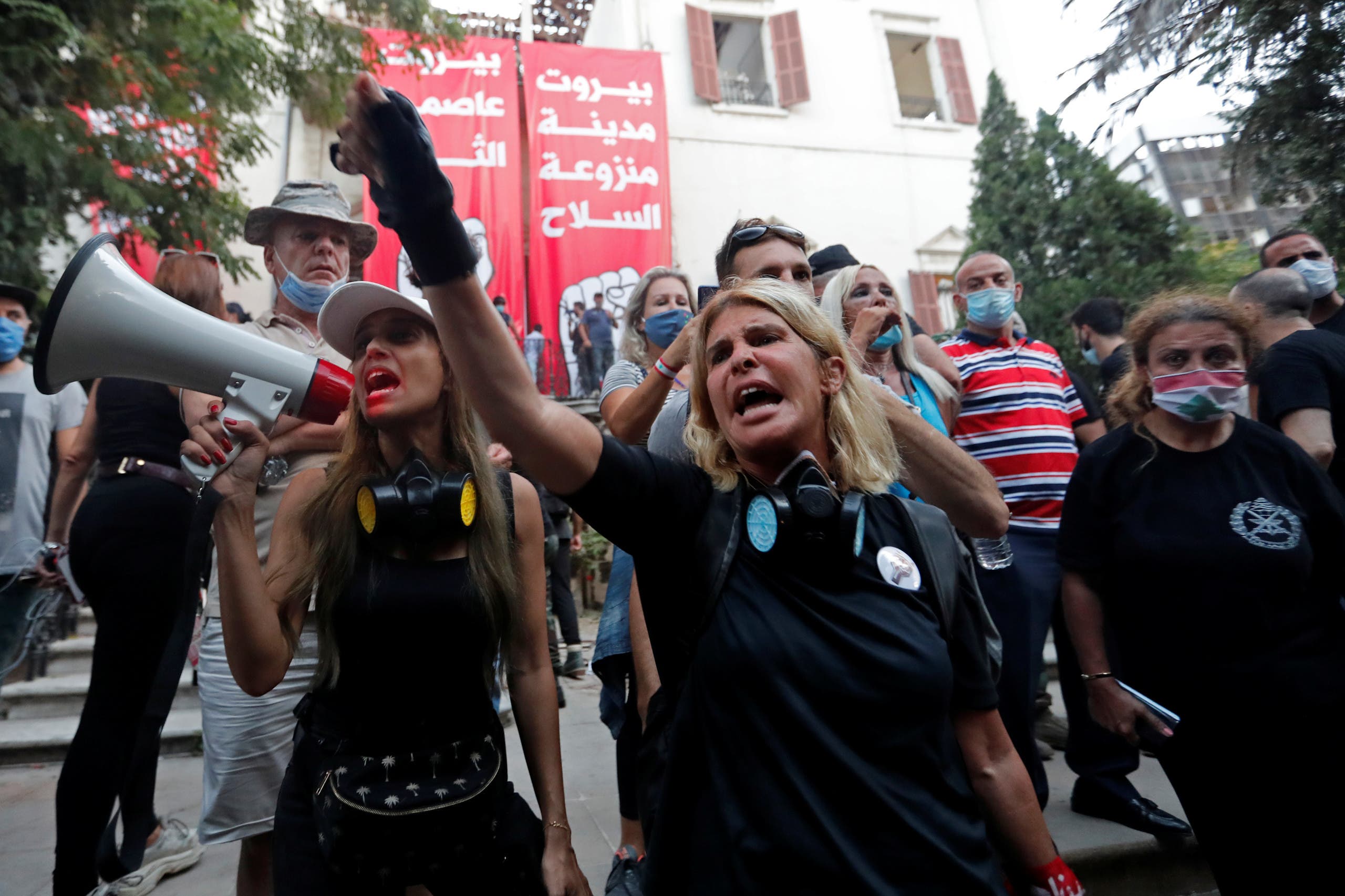 The other MPs that have resigned so far are independent MP Paula Yacoubian, Progressive Socialist Party MP Marwan Hamadeh and all three MPs from the Kataeb Party: Sami Gemayel, Nadim Gemayel and Elias Hankash.
Lebanon's ambassador to Jordan, Tracy Chamoun, stepped down from her position on Thursday, telling Lebanese TV station MTV that "negligence, theft and lying" should no longer be tolerated.
Foreign Minister Nassif Hitti resigned from his post on Monday - the day before the catastrophic explosion - describing an absence of serious political will to implement reform to address the country's economic crisis.
He was quickly replaced by Charbel Wehbe, a senior advisor to President Michel Aoun.
Read more:
Protesters storm 4 ministries, banking association amid demonstrations in Beirut
Beirut would be 'erased' had full chemical load exploded, bulk likely stolen: Expert
Lebanon's Maronite Patriarch urges govt to resign, calls for early elections