Iran sports minister suffers brain bleed in helicopter crash, one dead: State media
A helicopter carrying Iran's sports minister Hamid Sajjadi and 11 others crashed in south-central Iran on Thursday, killing one person and causing Sajjadi to suffer from a brain bleed, state media reported.
Esmail Ahmadi, an advisor to the sports minister, was killed in the crash, state media said, adding that Sajjadi was being transferred to a hospital for treatment.
For all the latest headlines follow our Google News channel online or via the app.
The helicopter crashed as it was preparing to land in the sport complex of Baft, a small city in Kerman province, the official IRNA news agency reported, citing an eyewitness.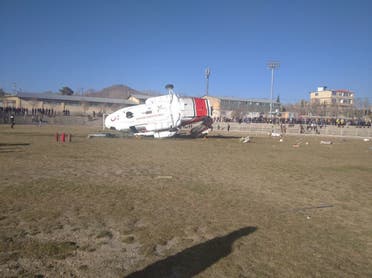 The cause of the crash is under investigation, IRNA cited Kerman's governor, Mohammad-Mehdi Fadakar, as saying.
In January, the European Union imposed sanctions on Sajjadi over Tehran's crackdown on anti-regime protests that followed the death of Iranian-Kurdish woman Mahsa Amini in police custody in September.
Read more: