One of the most powerful earthquakes ever recorded in Mexico struck off the country's southern coast, toppling hundreds of buildings, triggering tsunami evacuations and sending panicked people fleeing into the streets in the middle of the night.
At least 58 people died when the most powerful earthquake to hit Mexico in over eight decades tore through buildings, forced mass evacuations and triggered alerts as far away as Southeast Asia, with most fatalities in the picturesque state of Oaxaca.
The quake that hit minutes before midnight Thursday was strong enough to cause buildings to sway violently in the capital city more than 1,000 kilometers away.
The governor of the southern state of Oaxaca Alejandro Murat told local television that 17 of the deaths were recorded in the southeastern town of Juchitan.
The quake off Mexico's southern coaste, with the president saying Friday it was the biggest in a century to hit the country. Houses toppled and the quake produced tsunami waves and sent people running into the streets in panic.
In Juchitan "there are collapsed houses with people inside," Luis Felipe, the federal civil protection coordinator, told Televisa TV.
The neighboring state of Chiapas reported seven people dead. Authorities have warned that the death toll could rise in the southern area of Tabasco, where two children were killed.
The US Geological Survey reported the earthquake's magnitude as 8.1, but President Enrique Pena Nieto says it was 8.2, making it the largest in Mexico in 100 years. He also said it was bigger than the 8.1 quake in 1985, which killed thousands and devastated large sections of Mexico City.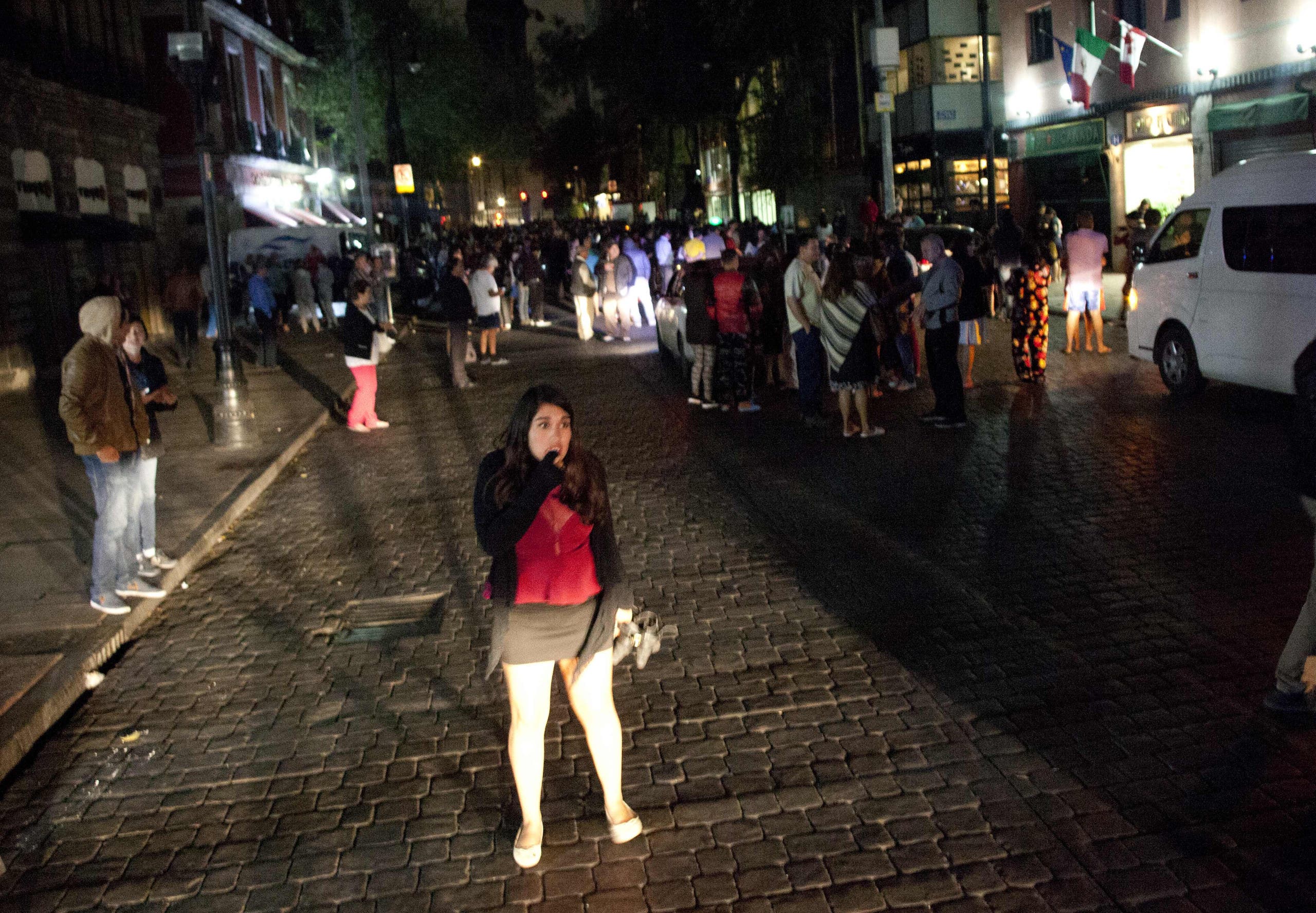 "It was a large-scale earthquake," Pena Nieto said of the latest temblor. "It had a bigger magnitude than the one Mexicans knew in 1985."
The death toll could rise as authorities assess the damage.
The president said that 62 aftershocks followed the quake and it's possible that one as strong as 7.2 could strike in the next 24 hours. Pena Nieto also said that serious damage had been caused and that 1 million customers initially had been without power following the quake, but that electricity had been restored to 800,000 of them.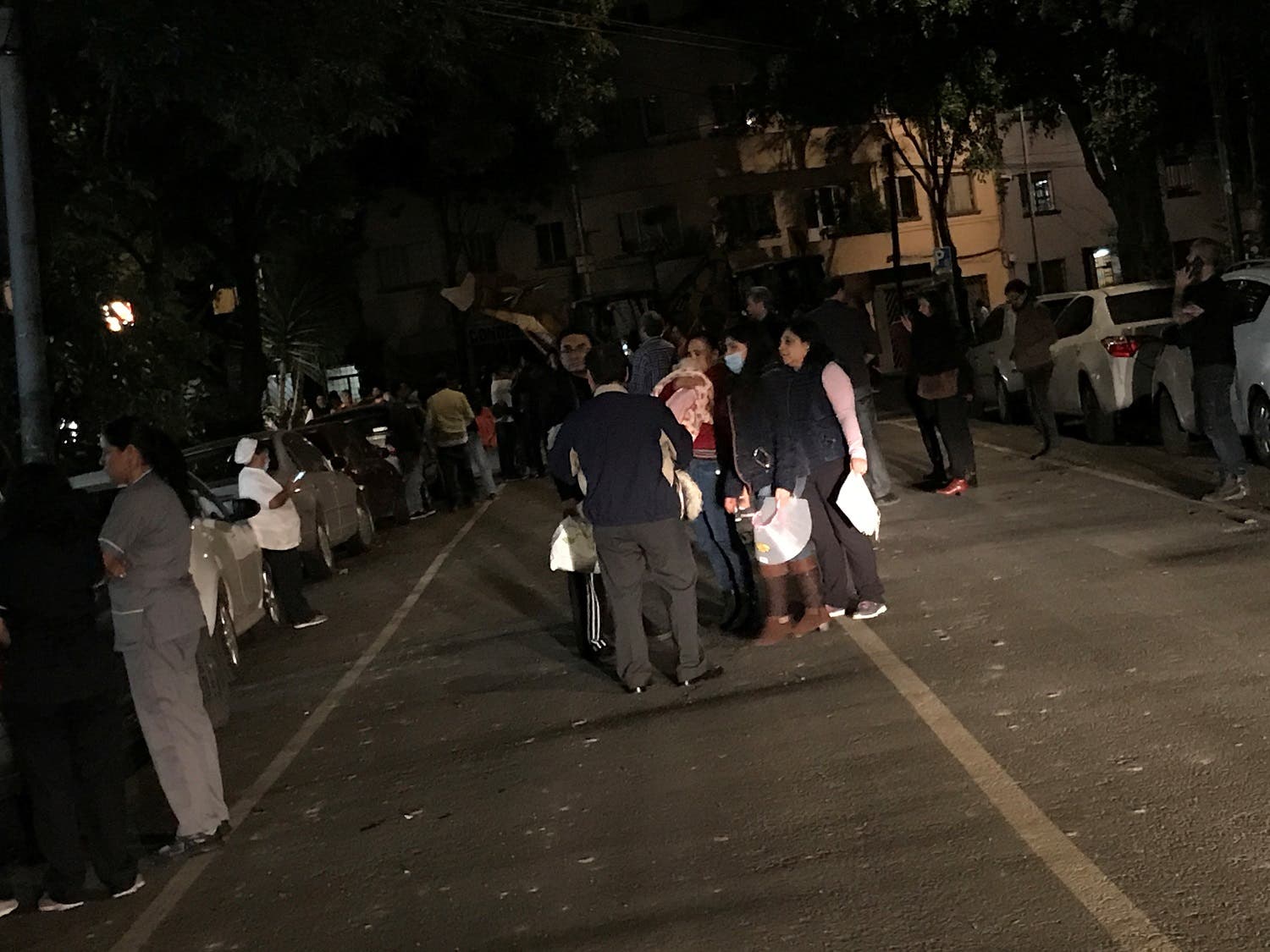 The USGS said the quake struck at 11:49 p.m. on Thursday local time and its epicenter was 165 kilometers west of Tapachula in Chiapas, not far from Guatemala. It had a depth of 69.7 kilometers.
Neighborhoods in darkness
The quake was so strong that it caused buildings to sway violently in Mexico's capital more than 1,000 kilometers away. Residents fled buildings, many in their pajamas, and gathered in frightened groups in the street. Some neighborhoods remained in darkness after electricity was knocked out.
"The house moved like chewing gum and the light and internet went out momentarily," said Rodrigo Soberanes, who lives near San Cristobal de las Casas in Chiapas, a poor, largely indigenous state popular with tourists.
Chiapas Governor Manuel Velasco said that three people were killed in San Cristobal, including two women who died when a house and a wall collapsed. He called on people living near the coast to leave their houses as a protective measure.
"There is damage to hospitals that have lost energy," he said. "Homes, schools and hospitals have been damaged."
Tabasco Governor Arturo Nunez said two children had died in his state. One of them was killed when a wall collapsed, and the other was a baby who died in a children's hospital that lost electricity, cutting off the infant's ventilator.
The Pacific Tsunami Warning Center says waves of one meter above the tide level were measured off Salina Cruz, Mexico. Smaller tsunami waves were observed on the coast or measured by ocean gauges in several other places.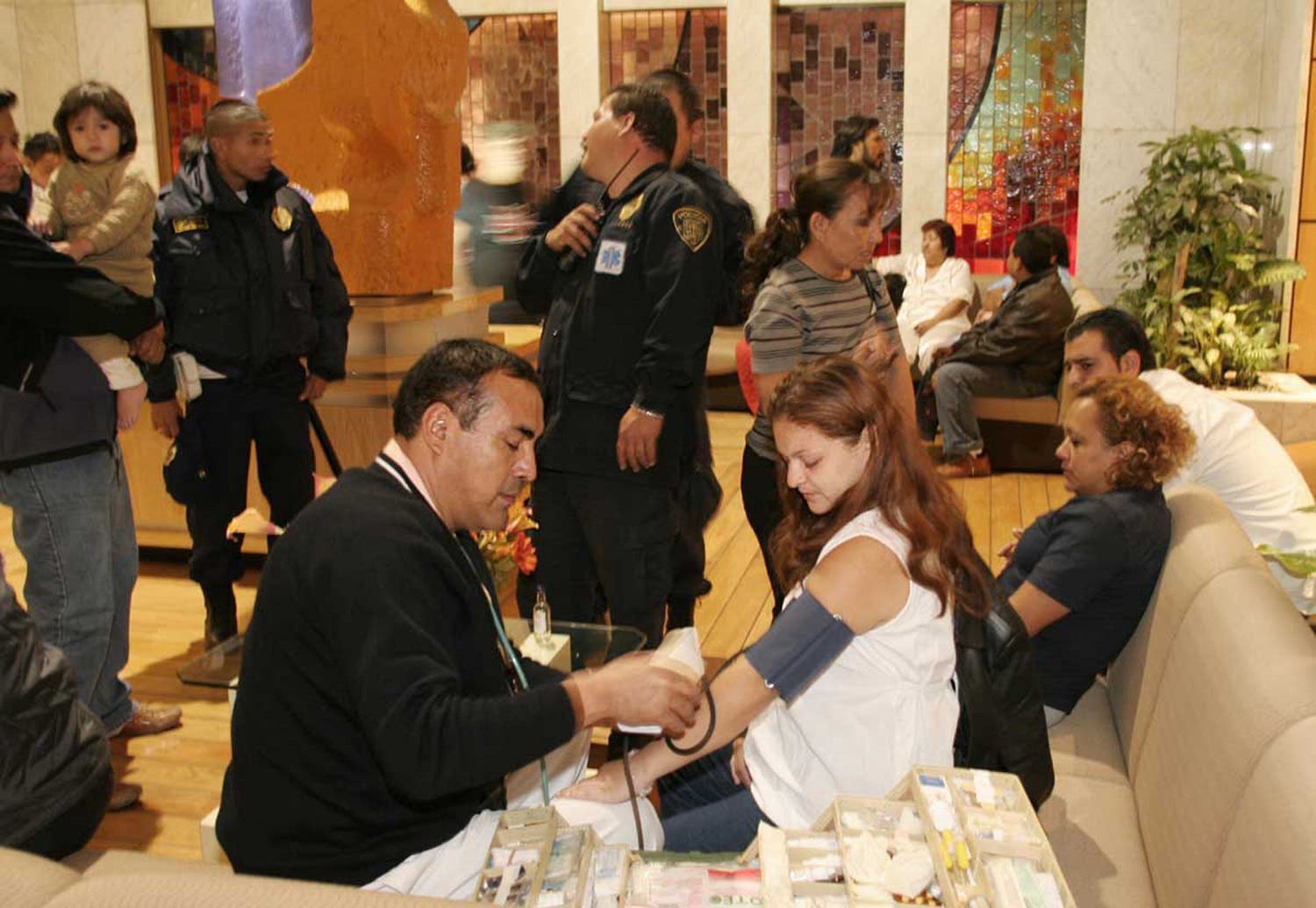 The center's forecast said Ecuador, El Salvador and Guatemala could see waves of a meter or less. No threat was posed to Hawaii and the western and South Pacific.
Civil Defense in Chiapas said on its Twitter account that its personnel were in the streets aiding people and warned residents to prepare for aftershocks.
Morales calls for calm
In neighboring Guatemala, President Jimmy Morales spoke on national television to call for calm while emergency crews checked for damage.
"We have reports of some damage and the death of one person, even though we still don't have details," Morales said. He said the unconfirmed death occurred in San Marcos state near the border with Mexico.
Lucy Jones, a seismologist in California who works with the US Geological Survey, said such as quake was to be expected.
"Off the west coast of Mexico is what's called the subduction zone, the Pacific Plate is moving under the Mexican peninsula," she said. "It's a very flat fault, so it's a place that has big earthquakes relatively often because of that."
"There's likely to be a small tsunami going to the southwest. It's not going to be coming up and affecting California or Hawaii," she said. "For tsunami generation, an 8 is relatively small."