Breaking:

Trump fires US Secretary of Defense Mark Esper, in a tweet
US President Donald Trump fired the country's defense secretary on Monday, announcing the move in a tweet.
Trump said Mark Esper's role as the defense secretary had been terminated "immediately" without any further elaboration.
...Chris will do a GREAT job! Mark Esper has been terminated. I would like to thank him for his service.

— Donald J. Trump (@realDonaldTrump) November 9, 2020
Esper will be replaced by Chris Miller, "the highly respected Director of the National Counterterrorism Center (unanimously confirmed by the Senate)," Trump announced.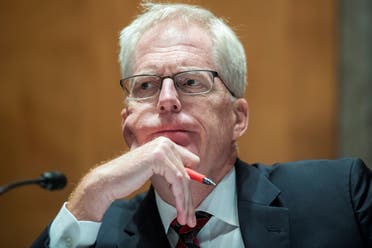 Esper and Trump have had opposing views on multiple issues, including last summer when the president threatened to use active duty troops against protesters marching against racial injustice in the country.
Esper also disagreed with Trump's dismissive attitude toward the NATO alliance, sources told Reuters.
Read more: Esper differs with Trump, says he's against using military for protests
- With Reuters