Travel blog: The hidden alleys of Rabat, Morocco
The ocean-blue doors and windows reminds our Greek blogger of the the little houses in Cyclades islands
The Medinat, although over-populated, it is still a beauty and a must-see of Rabat.
This "arrondissement" has a kind of a mediterranean taste. The walls were freshlypainted in whiteand blue, that reminds you this ocean-blue of the doors and the windows of the little houses in Cyclades islands, in Greece.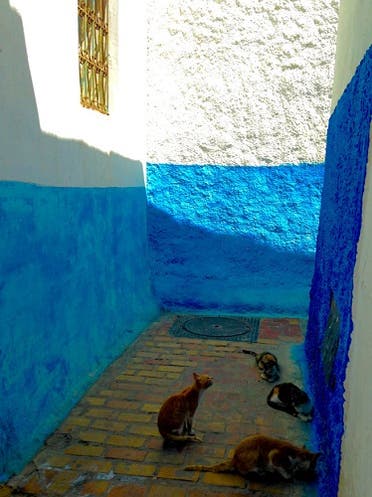 You can see hundreds of lazy cats chilling under the sun, until the dawn.They are sleeping so very deeply, not willing to move for anyone or anything -and believe me, I tried to wake them up many times, they're not the most playful kitties you'll meet.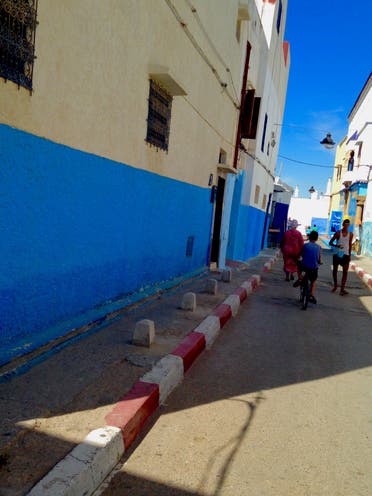 The locals keep passing them by.No matter their age or genre, they all look very busy,occupying themselves with handy jobs of all kinds. You see men repairing un-repearable tricycles. You see women selling postcards that show white and streets where cats are lying down, unbothered. You see little kids painting those typical, old doors of the local households.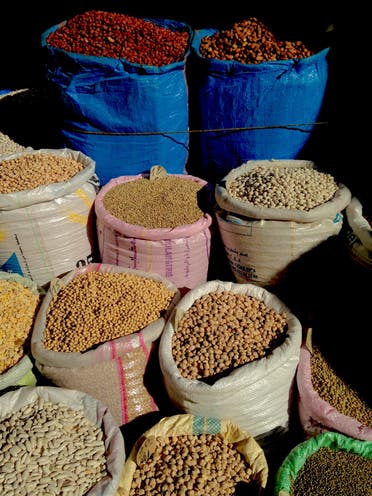 Soon, a Maghrebian taste, coming right from the Souks-es-Sabat, shows up, to remind you exactly where you are.
Rabat was my favorite out of the 4 cities I visited, when in Morocco, last July. It was, undoubtably, the one with the neatest road structure and the most well-kept publicspaces.
The fact that their beloved King, Mohammed VI is enthroned there since 1999 explains the above, I guess. What surprised me the most, when in Rabat, is the way everybody, with n0 exception, express their positive feelings about their King. He is believed to be a humble and peaceful man and adored by the moroccan crowd. He gives his people clean streets and they show him back their gratitude, by keeping him close to their hearts and up to their walls.
Every single regional business, no matter its wealth and profits, every mini-market, hotel or restaurant has at least one picture of the King; it is usually a close up of him, in his tailored suit.
The coastal road leads you to the lighthouse for a stunning view over the Atlantic that gets even more charming as the sun goes down.