It's Greece vs. Europe again, but the migrant crisis edition
European politicians have rushed to grab their pens and sign emergency funding for Greece
During the past eventful week, two contradicting announcements were made on the same day and kept spectators entertained over the enduring battle between Europe and Greece on the refugee and migrant crisis.
On Feb. 15, a representative of the Economic Council of the Christian Democratic Union (CDU) in Germany, Wolfgang Steiger, said that in the event of Europe failing to find a solution to the refugee crisis, Greece should be isolated (meaning fenced-off) from the Schengen area.
Steiger, no more a spectator but seemingly a partisan of one of the sides of this battle, repeated the claims that Greece is slow in abiding by European Union standards over the migration crisis and said that the cost of isolating Greece would be much smaller than keeping intact the open policy towards refugees and migrants.
The Economic Council of CDU has estimated that the cost of the collapse of the Schengen area for Germany will be inestimable given that 60% of the country's trade is done inside the EU.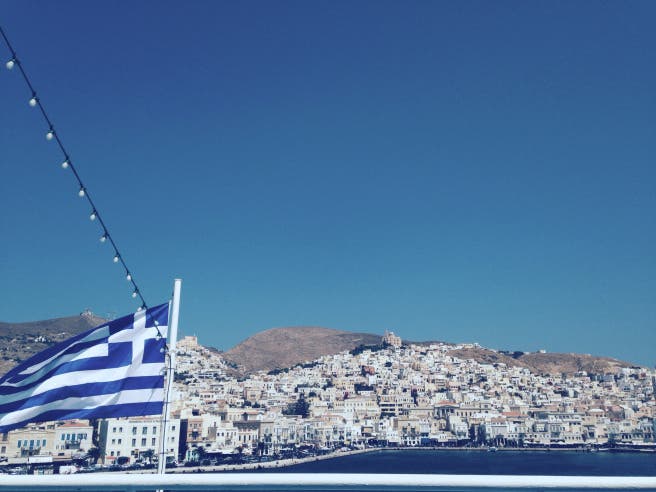 Soon after, the European Commission announced in an unexpected (for most) press release that it has awarded €12.7 million in emergency funding to Greece to support the establishment of reception facilities on the Greek mainland.
The money comes from the Asylum, Migration and Integration Fund (AMIF) and will be used to set up at least 8,000 new reception locations. The money will also be spent on tents, field beds, sanitary facilities, wire fences and concrete floors to the relocation camps currently under construction in Greece.
Stuck in Greece?
European politicians might have rushed to grab their pens and sign emergency funding for Greece in order to cope with the influx of refugees and migrants, but none would be surprised if it turns out that the grand plan of EU to tackle the migration crisis will be to have all these people remain stuck in Greece.
Back in December, Greece had sent a list containing 23 categories to Brussels. Among the things the government is asking for are 26 ambulances, six water pumps, four diesel-powered generators, 500 large all-weather tents, 100,000 waterproof jackets, 50,000 woolen blankets, 100,000 sleeping bags and 100,000 first-aid kits. About a month after this demand the country was found under constant concerted pressure from European governments to do much more to halt the influx of refugees and migrants from Turkey. Yet this week the EU Commission kindly allowed this emergency funding to be given to the country, leading it one step closer to its possible expulsion from the Schengen area.
In other words, stay tuned! Despite thousands of its victims arriving to Greece daily, this battle continues.
This article was first published on the Her Cups of Tea blog on Feb. 20, 2016.