Introducing Team Refugee: A new era of Olympic athletes
This year, a refugee team will be participating in Games as a message of hope to all those hit by the migrant crisis this year
The flame for the Olympic Games in Brazil was lit in southern Greece last month. The torch traveled across Greece before it was officially handed over to Brazil for the opening ceremony in Rio de Janeiro on August 5. This year, a refugee team will be participating in Games as a message of hope to all those hit by the migrant crisis this year. Rio 2016 is now well and truly about embracing the hardships that were characterized by the refugee crisis this year.

The official flame-lighting ritual was established 80 years ago and is based on a ceremony from Ancient Olympia, where the Games were held for more than one thousand years. Keeping to the tradition, the flame has been lit in the temple of Hera, in Olympia. The ceremony was accompanied by a choreographed display. A white pigeon was released to symbolize peace.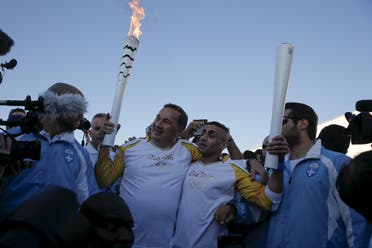 Greek-born champion gymnast Eleftherios Petrounias was the first torch bearer. The second torch bearer was Brazilian volleyball double-Olympic gold medalist, Giovane Gavio. A refugee also carried the torch through Eleonas refugee camp near Athens, sending a strong message of solidarity and hope to all the refugees in the world from the International Olympic Committee (IOC).
Olympic officials have identified 43 candidates for the team of refugee athletes from Syria and other troubled countries. These athletes have no national team to belong to, no flag to march behind and no national anthem to sing along to. Therefore, the Committee has welcomed them to the Games with the Olympic flag and the Olympic anthem.
Dozens of others have now been discovered in various refugee camps. No details have been given yet on where the team members originate from, or which sports they would compete in. But a final list will be revealed in June.
The President of the IOC said he expects between five and ten athletes to be selected for the team that will complete under the Olympic flag as Team Refugee Olympic Athletes. The IOC will also appoint officials, coaches and other personnel for the team and provide uniforms, in order for the refugee team to be treated like all other teams.

This article was first published in Yorva Tsiakara's blog Pen vs. Words.