How Saudi women have boosted the kingdom's sporting spirit
Private Saudi schools that promoted team sports in their educational program at a time when it was still considered controversial
As we rejoice in the news that Princess Rima bint Bandar bin Sultan al-Saud has become the first Saudi woman to have been appointed the president's undersecretary for the women's section at the General Authority for Sports, it is important to discuss the history of Saudi women's involvement in sports.
The decision was ratified at a Cabinet session on Monday and never in my dreams did I think that the female sports sector, once deemed politically incorrect, would be an integral part of the kingdom's Vision 2030. One of the goals of the Saudi reform plan was to increase the population's weekly physical activity from 13% to 40%. And as a survivor of depression, I have to say that sports has played a huge role in me fighting demotivation and sorrow.
The first girls school established by Queen Effat was launched in 1955, and was then followed by the first sports center in 1966 on the school's premises. When King Abdulaziz University opened its doors to female students in 1967, it wasn't until 1976 that - with a budget of 50,000 riyals – the university introduced table tennis, billiards and badminton. Girls went outside in the heat to play volleyball and basic court for the game was funded in 1982 until the sports center was finally established by the mid-80s. The first team sports tournament that ever took place was in 1988-1989 in King Abdulaziz University and was coached by one of its students and faculty member Lamia Mukhtar.
Welfare societies played a huge role in promoting women's sports. The Al-Faisaliya Women's Welfare Society in Jeddah in the 80s, headed by Princess Hissa bint Khaled bint Abdulaziz, had various programs from ascetic movement classes headed by Madawi Alhasson, aerobics by Maha Bokhari and swimming lessons by Sahar Naseef. In Khobar, a women's health club under the Fatat Al-Khaleej welfare society ran for 30 years until it closed down two years ago due to permit difficulties.
The first Welfare society, the Princess Fawziya Center for Women and Children also played a major role in promoting women's sports; they held annual open tournaments for basketball and volleyball and trained and certified many female athletes through collaborations with various basketball federations, as well as providing lifesaving programs and certification. These were headed by Nisreen Al-Edreesi, Salma Alireza and Leena Abuznada.
The Jaffali family were able to establish a help center in 1985 to support girls and boys with special needs. Sports programs played an important part of the educational system and today they still hold marathons for girls and boys of various disabilities and invite all centers to participate.
Difficult times
During the Gulf War, a few women's clubs closed down, my aunt Laurie Almaeena was head of the women's Sheraton club at the time. King Abdulaziz sports center also closed. It was a difficult time; but private Saudi schools still ran a few sports programs in their sports halls. The pioneer schools of Dar Alhanan, Alfirdos, Children's World, Dar Alfikr, Jeddah Private, AlHamra, and many others still ran their sports programs, mainly focusing on basketball. I am proud to be an outcome of a sports-oriented family as well as a student of private Saudi schools that promoted team sports in their educational program at a time when it was still considered controversial.
As well as the sporting achievements in schools, many families built private courts in their homes and opened their doors to friends of their daughters and neighbors. One initiative was launched by Maha Fitaihi who started a club in 1998 and a basketball team emerged a year later. When she was about to hold a tournament in 2000, and news of the event was published, it was cancelled by a governor to ensure the security of the girls.
However, Effat College at the time was able successfully to hold the first basketball tournament between 2001-2002. King Abdulaziz University won first place. The players still have pictures in which they are holding the trophy. Then, in 2001, Chamelle Health Club was launched by Dr. Lama Alsolaiman
I started a team in 2003 of young university graduates who didn't have an umbrella or educational institution to play under. A few private teams of graduates and students had emerged at that time, like the Green team and the Black Tigers and c'est la vie! In 2006, I took my passion to a higher level and started a sports commercial company, which became legal entity allowed hold training and organize tournaments. But it was still taboo to write in local Saudi media about any female activity. I remember trying to convince an editor-in-chief of a sports newspaper but it was almost impossible to publish girls' related sports events, with the exception of the English language papers whose audiences were English-speaking Saudis or international communities living in Saudi Arabia.
Teams in Riyadh and the Eastern Province started forming as well. They covered football and basketball from universities including Al-Yamama, Al-Tahadi and Akoon, led by Adwa Aloraifi, Rawh Alarfaj and Jowhara Falatah under Samra Alquwaiz.
In 2008, the late King Abdullah appointed Arwa Mutabagani as the first female member part of the Equestrian Federation under the General Presidency of the Youth Welfare Authority, currently named the General Sports Authority.
In 2009, when our women's basketball team - Jeddah United - played in Jordan, the game was aired by Al Arabiya News Channel and was distributed by Reuters to 800 different channels. We finally caught the attention of local media. The national debate was raging in local media and women's sports was being attacked ruthlessly by certain segments of society.
Change is here
On January 2010, Amira Park became the first women's park in southern Jeddah thanks to the efforts of Zakiya Bundugji and the Friends of Jeddah Parks
But change is an entire process. Soon enough, equestrian Dalma Malhas won the bronze medal in the Singapore Olympics 2010. In May 2012, our newly-nominated President's Undersecretary Princess Reema and 10 Saudi women made it to Everest's base camp to raise awareness about breast cancer and the importance of physical activity in the prevention of the disease.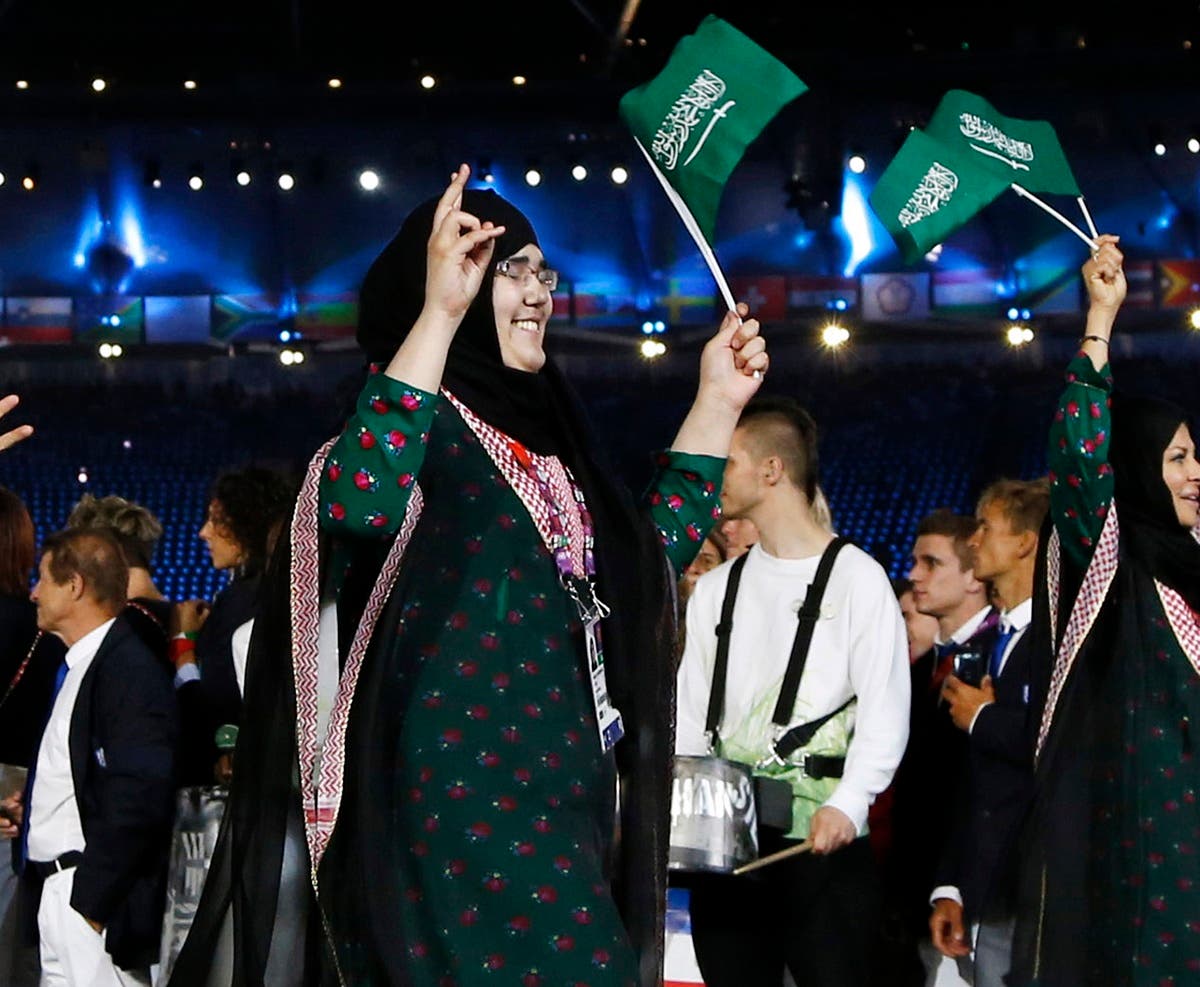 One month later, for the first time, two Saudi athletes Sarah Al-Attar and Wojdan Shaherkhani made it to the London Olympics. A year later, one of our teammate climbers in the 2012 Everest base climb, successfully made it to Everest's peak at 8,800 meters. In 2015, a Saudi doctor dived in the Atlantic Ocean and in 2016, Dr. Mariam Bin Laden swam across the Thames, becoming the first women ever to swim across it.
And the cycle goes on as we anticipate the performance of our four female athletes in the upcoming Rio Olympics. Our hearts and prayers are with them as they represent Saudi, Arab and Muslim athletes in an event where nations communicate through the powerful language of sports.
A new Saudi spirit was born on April 25 following by a National Transformation Program under Vision 2030. It is growing faster than we Saudis had ever imagined.
__________
Lina K. Almaeena is a Saudi writer, she is a member of the Young Saudi Business Committee and Sports Investment Committee in the Jeddah Chamber of Commerce, and the Kingdom Young Business Women Council.A She is listed as one of the 200 Most Powerful Women in the Middle East by Forbes Magazine 2014.