For the uninitiated, blockchain technology can be confusing. This must have been quite evident for anyone who first started reading about the rise of Bitcoin during the past several years.
Known as the digital backbone of Bitcoin and other digital or crypto currencies, a blockchain is a digital ledger that provides decentralized, encrypted systems of record keeping and transaction processing.
Blockchain's decentralized nature allows individuals and companies to cut expenses by conducting business online without a middleman or trusted intermediary.
Saudi entrepreneur Mohammed Alsehli is now trying to replicate Bitcoin's success in the Arab world through his company ArabianChain Technology and DubaiCoin-DBIX, what may very well be the Middle East's first digital currency.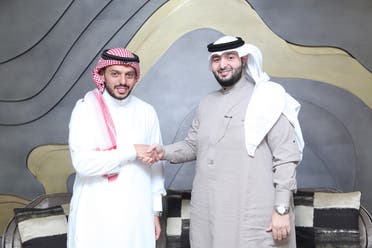 The goal, Alsehli says, is not to simply replicate Bitcoin in the Arab world but to change the way the Middle East thinks by "catching up to the digital age".
DubaiCoin can be programmed to represent shares in a company or even a vote in an election.
"We did not directly develop a currency similar to bitcoin so we developed a platform called ArabianChain, and it is in a way the first public and decent blockchain in the Arab world. For this blockchain to be running, it requires a fuel and here is where Dubaicoin comes in. So it is the fuel and the crypto-currency of this platform," Alsehli told Al Arabiya.
Fund raising round
The company is getting more attention these days, especially after receiving Dh 3 million (approximately $800,000) in the latest fund raising round.
"The objective here is that there is a big trend in technology and the world is shifting toward blockchain as one of the disruptive technologies and it is basically changing the way the economy works, the way businesses deal and work with each other and it will help change the ecosystem as we know it today," Alsehli said.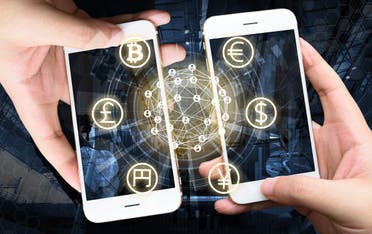 The United Arab Emirates, where ArabianChain is based, is certainly doing its part in helping the Middle East catch up to the Americas, Europe and Asia, where blockchain technology has played a part in digitizing several industries in the past few years.
The National Bank of Abu Dhabi said in February that it had become the first bank in the Middle East and North Africa to introduce real time, cross-border payments on blockchain, becoming the latest lender to use the technology.
In neighboring Dubai, the emirate says it hopes to be completely paperless by the year 2021 and have launched the Smart Dubai initiative to achieve that goal.
Tech-enabled economies
"The region, particularly the Gulf, is moving strategically towards technology-enabled economies and this is impacting business and transactions across the Government and private sector. I believe that the region will lead the way when it comes to Blockchain, and ArabianChain is well-positioned to drive innovation and adoption of this disruptive technology," said Eng. Ahmad Abdullah Bugshan, Board Member at the Arabian Bugshan Group and Vice President at House of Invention International, and the man responsible for investing in ArabianChain's latest round of funding.
These kinds of shifts are normal, so change is inevitable. It is going to happen. But the question is: are we prepared and ready for them? How do we stay relevant in this big storm of change around the world?
Mohammed Alsehli, Saudi entrepreneur
Tunisia has already started merging technology into public institutions when its national postal services announced plans to team up with a startup connected with Blockchain, the company responsible for introducing digital currencies like Bitcoin.
Investing in the Arab world
Speaking during an Al Arabiya News Channel panel at this year's World Economic Forum in Davos, Blockchain Founder Peter Smith said that his company is excited to work with the Arab world as "the will power exists."
"We plan on investing heavily in the Arab world and there is a willpower to take the big leap when it comes to taking charge of new technologies and introducing them to benefit their economies," Smith told Al Arabiya.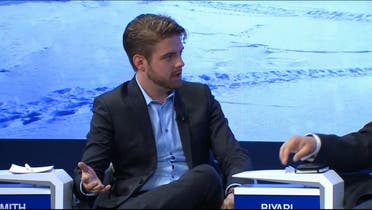 Saudi Telecom Company's Khaled Biyari agreed, saying that focus on policies that facilitate digital transformations could not come any faster, especially for his country and its neighbors.
"Saudi and other Gulf countries have been addictive to natural resources, so the vision is to convert the focus on investment in technology," Biyari said.
Alsehli confesses that startups like ArabianChain are not going to shift everything in a day but said that trends in the world are changing and that the Middle East has to catch up to stay competitive.
"These kinds of shifts are normal, so change is inevitable. It is going to happen. But the question is: are we prepared and ready for them? How do we stay relevant in this big storm of change around the world? Here, we are trying to help with that kind of movement and stay relevant in these coming changes," he said.