Wet markets in China and across Asia form the rich tapestry of community life. They are the places where local people frequent not only to buy affordable food but also to hang out with friends and neighbors.

The markets have stalls selling fresh meat, fish, and garden produce in an outdoor setting. Some wet markets slaughter live animals on site while some others, more rarely, sell wild animals and their meat.

Visit our dedicated coronavirus site here for all the latest updates.

But for the most part in China, wet markets are something akin to farmers' markets in the rest of the world. "Wet markets in China are a lot like farmers markets in the US, but with one difference: Far more people get their food from wet markets," Deborah Cao, a professor at Griffith University in Australia and a leading scholar on Asian animal welfare, told Vox magazine.
Why 'wet' markets?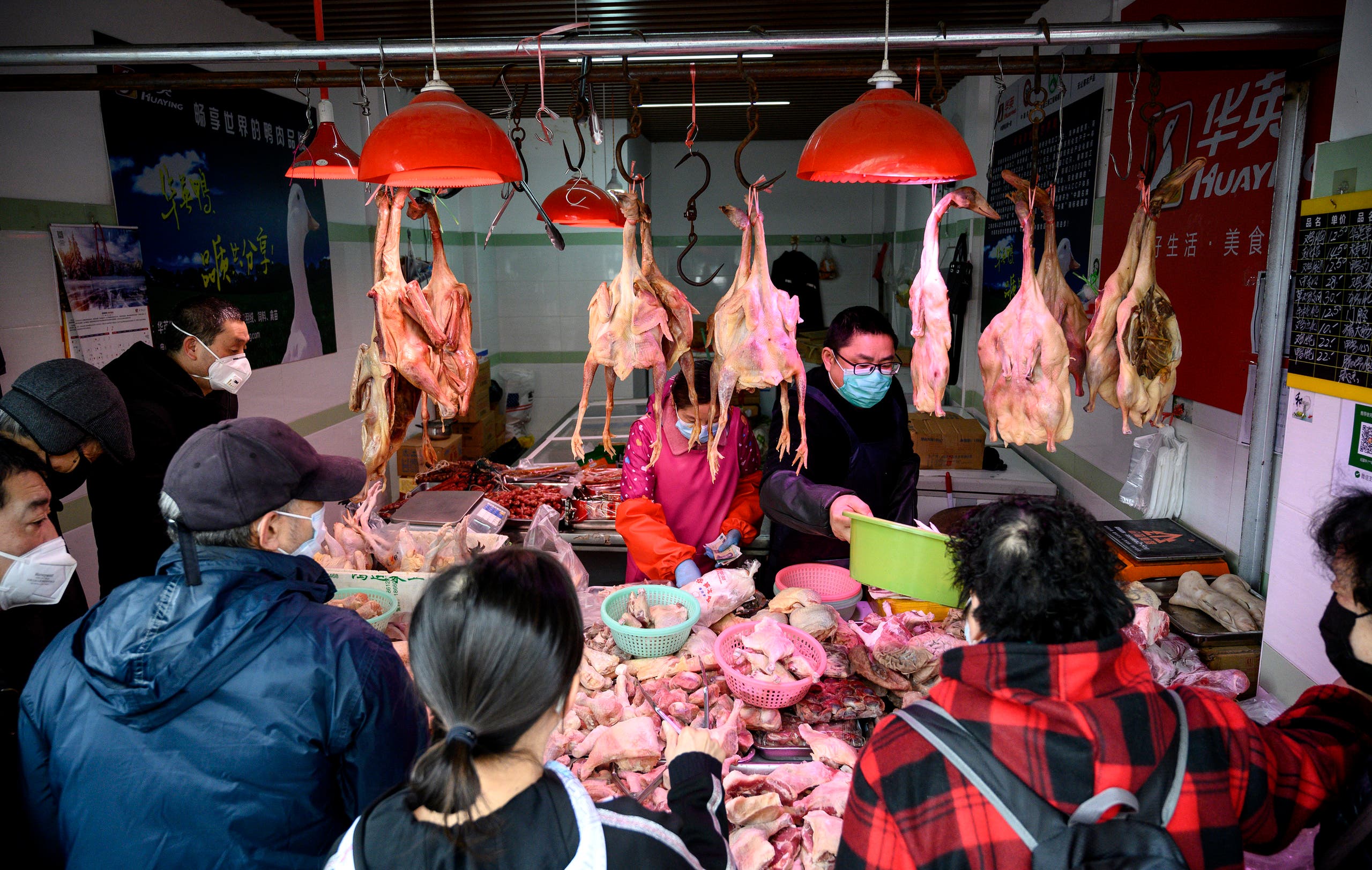 People wearing protective face masks shop at a chicken stall at a wet market in Shanghai on February 13, 2020. (AFP)
The Wuhan South China seafood market, widely suspected to be the source of coronavirus in late 2019, had a wild animal section where live and slaughtered species were for sale, including snakes, beavers, badgers, foxes, peacocks and porcupines among other animals. The caged and unnatural proximity of such varied wildlife is thought to be why the virus spread from animal to animal, and then to humans.

The Wuhan market was closed in January and the Chinese authorities placed a temporary ban on all trade in wildlife.
What's the difference between a wet market and a wildlife market?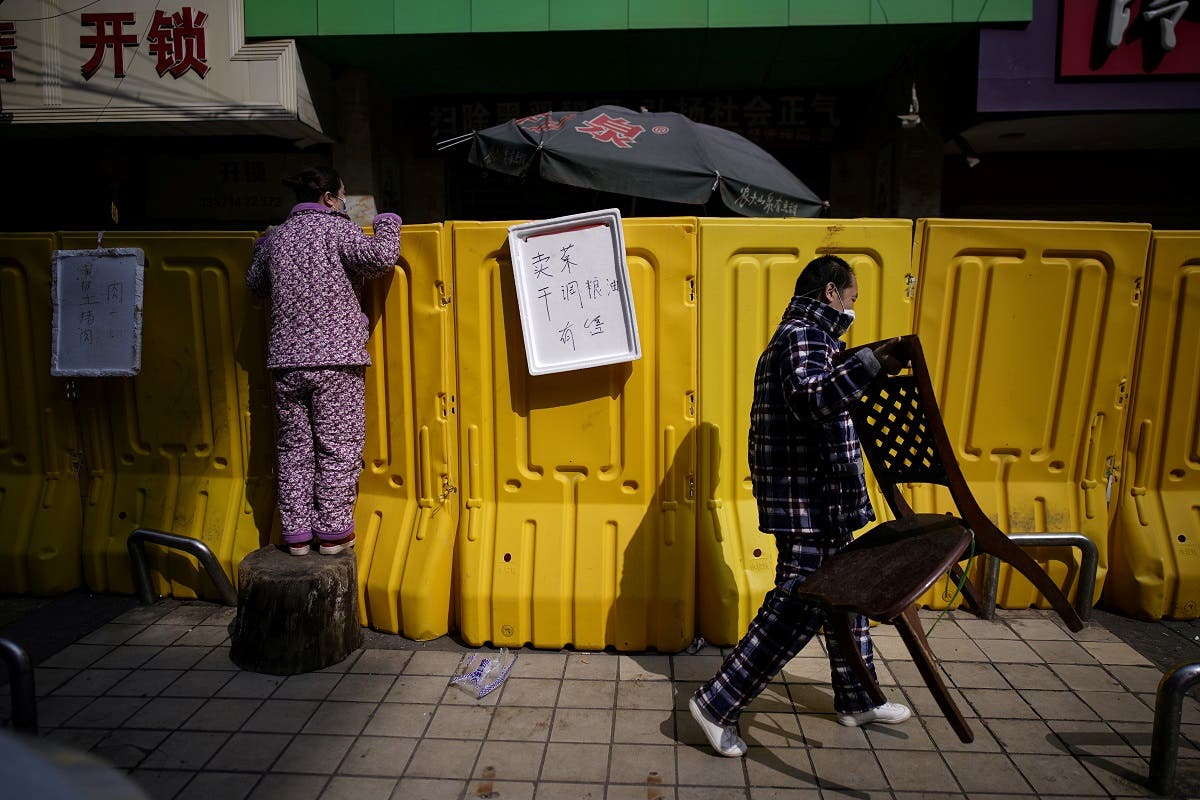 A resident pays for groceries by standing on a tree stump to peer over barriers set up to ring fence a wet market on a street in Wuhan, the epicentre of China's coronavirus disease outbreak, on April 1, 2020. (Reuters)
China has not yet banned the commercial sale of wild animals for pets, traditional medicine, or ornamental uses, but stronger action seems to be in the pipeline, with a permanent ban on trading wild animals for consumption announced in February, and new laws to enforce it now being drafted.
Call for banning wild animal sales
SHOW MORE
Last Update: Monday, 20 April 2020 KSA 01:27 - GMT 22:27