Wet markets in China and across Asia form the rich tapestry of community life. They are the places where local people frequent not only to buy affordable food but also to hang out with friends and neighbors.

The markets have stalls selling fresh meat, fish, and garden produce in an outdoor setting. Some wet markets slaughter live animals on site while some others, more rarely, sell wild animals and their meat.

Visit our dedicated coronavirus site here for all the latest updates.

But for the most part in China, wet markets are something akin to farmers' markets in the rest of the world. "Wet markets in China are a lot like farmers markets in the US, but with one difference: Far more people get their food from wet markets," Deborah Cao, a professor at Griffith University in Australia and a leading scholar on Asian animal welfare, told Vox magazine.
Why 'wet' markets?
Some experts say it has to do with the sploshing of liquid: melting ice keeping meat cold and the blood of slaughtered animals. Another simpler theory is that the markets deal in wet, perishable goods instead of dry, durable goods.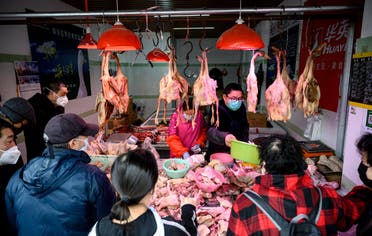 The Wuhan South China seafood market, widely suspected to be the source of coronavirus in late 2019, had a wild animal section where live and slaughtered species were for sale, including snakes, beavers, badgers, foxes, peacocks and porcupines among other animals. The caged and unnatural proximity of such varied wildlife is thought to be why the virus spread from animal to animal, and then to humans.

The Wuhan market was closed in January and the Chinese authorities placed a temporary ban on all trade in wildlife.
What's the difference between a wet market and a wildlife market?
Although most wet markets don't sell live wild animals, the terms "wet market" and "wildlife market" are often conflated, Aron White, a China specialist at the London-based nonprofit Environmental Investigation Agency told the National Geographic.

Actually, support for the closure of unregulated wildlife markets across Southeast Asia is widespread, according to a March poll commissioned by the World Wildlife Fund.

Read more: No evidence to link coronavirus to Wuhan lab: France

In a survey of about 5,000 people in Hong Kong, Japan, Myanmar, Thailand, and Vietnam, 93 percent of the participants supported government taking action to eliminate illegal and unregulated markets.

On January 26, China banned the trade and consumption of wild animals for food. As lockdown restrictions have begun to ease in China, some of the country's other wet markets are reportedly operating again—without wild animals and wild meat.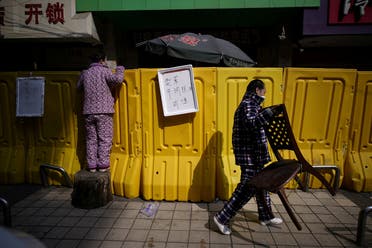 China has not yet banned the commercial sale of wild animals for pets, traditional medicine, or ornamental uses, but stronger action seems to be in the pipeline, with a permanent ban on trading wild animals for consumption announced in February, and new laws to enforce it now being drafted.
Call for banning wild animal sales
Scores of global pundits have strongly called for the total banning of wild animal sales.

"I think we should shut down those things right away," Dr. Anthony Fauci, director of the National Institute of Allergy and Infectious Diseases, said of wet markets in a television interview. "It boggles my mind how when we have so many diseases that emanate out of that unusual human-animal interface, that we don't just shut it down."
Read more: Coronavirus has 3 strains, 2nd mutation is the one first found in Wuhan: Scientists

Former UK Foreign Secretary William Hague, like many pundits globally, has strongly called for the eradication of wildlife markets.

"One might think it would be fairly obvious by now to the human race that these practices need to be eradicated. A whole range of lethal human diseases, including Mers, Ebola, Sars, HIV and now Covid-19, are believed to have jumped and mutated from wild animals," Hague wrote in the UK's Telegraph newspaper.

"Scientists calculate that around 70 per cent of emerging infectious diseases are of this "zoonotic" origin. Yet in many parts of the world, human action is exacerbating the problem, leading to increased danger of pandemics," he added.