As coronavirus lockdowns restricts activities and continues to leave a devastating mark on the economy, many are uncertain about their finances as more and more struggle to make ends meet and simultaneously watch their savings dwindle.
From singles renting flats to families managing household budgets, people everywhere are exploring ways to reduce overheads. On a positive note, it's easier to save now because there are fewer external leisure temptations, and with quieter schedules, it's also a good time to re-evaluate spending.
"Rather than panicking, now is the time to take steps to improve your relationship with money and the role it plays in your life," said financial wellbeing expert Jason Butler, presenter of the Real Money Stories podcast.
For more on coronavirus, visit our dedicated section.
Here are a few expert tips on how to survive these difficult times until a recovery is in sight.
Make an emergency budget plan
The first step is to assess your finances.
"Find out what money you have where and how accessible it is. Identify any major inflows or outflows, then review your expenses and chop big items or prevent small items like deliveries adding up," said Dubai-based financial adviser Steve Cronin, founder of Dead Simple Saving.
"Really focus on what gives you value and what is essential. Stockpile cash – now is not the time to invest in an off-plan property or start day-trading stocks."
Investigate any entitlements
Check your insurance policies and entitlements. Make sure you're up to speed on any Government subsidies or financial pledges from employers. Policies such as payment protection insurance or accident, sickness, and unemployment insurance are also often offered with life insurance policies or mortgages, and it's easy to forget you have cover.
Seek assistance
Seek help with loans if worried about cash flow. Ask your bank or other lenders for a mortgage holiday or credit card payment freeze of up to three months.
However, Cronin cautions, "Keep up to date with what the banks offer for payment holidays, but don't expect a sympathetic bank beyond this period. If your debt has an interest rate above 5 percent, try to pay it off while still leaving some cash in your account to live on."
"That cash buffer should ideally be three to six months' total expenses, or more in times of uncertainty, but even a month's buffer is better than nothing right now."
Scale back expenses
Significant savings can be made by making simple lifestyle adjustments and shopping around for bargains and deals, too.
Besides housing and transportation, food may be your biggest monthly expense.
While overspending at restaurants isn't an option right now, ordering takeaway can be expensive.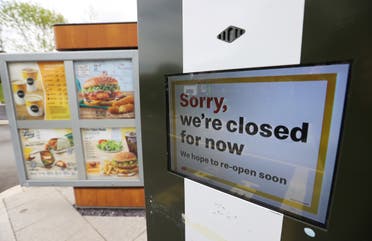 Instead, save money by cooking meals at home.
Now is also the time to compare phone and car insurance prices between rival providers. By shopping around, you can often reduce your monthly payments through more competitive rates.
Having itemized your expenses, you might find there are subscriptions you don't need. For example, you may have recurring charges for Spotify and Audible, Netflix and Amazon Prime. Why not keep only the ones you use the most? Canceling subscriptions doesn't have to be permanent, but could free up some much-needed cash in the meantime.
Get creative
Cooped up inside, this period has forced many to assess job security and career ambitions.
If you're looking to change career paths or pursue further education, now might be the time.
"Now might be the time to go it alone, tutoring online, opening an online store selling items people really want in these times, or providing online courses that teach people something useful," Cronin said.
"So many successful businesses started during tough economic times – if you can get through this being lean and mean, then you can get through anything."
Read more:
What has the global pandemic taught us about supply chains? A lot, say experts
Coronavirus: No vaccine until end of 2021, says WHO official
Coronavirus: Robot doctor helps keep Saudi Arabia medical staff safe