Yemen's Iran-backed Houthi militia has threatened to blow up a decaying floating storage tanker full of oil, causing major environmental damage to the Red Sea, if the eastern port city of Hodeidah falls to the UN-recognized government, a political analyst told Al Arabiya.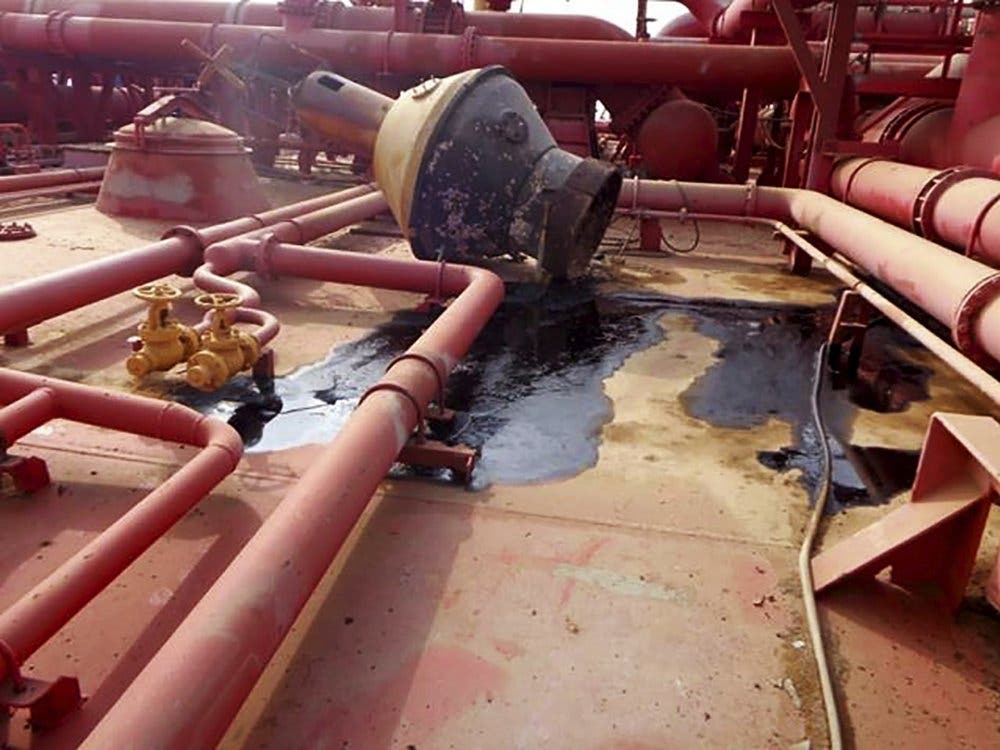 Seawater seeping into decaying oil tanker off Yemen coast. (File photo)

If the Houthis cannot use the ship as a tool for political pressure, they will likely try and gain from it financially, said al-Mathhaji.

"The crude oil is worth between $40 to $60 million and the Houthis want to take control," the analyst told Al Arabiya. "They want to resell it, but they cannot do so legally since it belongs to the government. Therefore, by complicating the situation, [the Houthis] put pressure on international parties in an attempt to get their hands on the oil."

The 1976 tanker, described as a "floating bomb" by the Atlantic Council in April, was left deserted after it was captured by the Iran-backed Houthi militia in March 2015.

The Houthis have also blocked several UN plans to inspect the ship to assess the scale of the damage.

The most recent incident was last month, when the Houthi militia blocked the maintenance of the aging oil tanker, according to Saudi Arabia's embassy in the United States.
SHOW MORE
Last Update: Monday, 06 July 2020 KSA 09:52 - GMT 06:52