Saudi Arabia plans to start a tourism development fund with an initial $4 billion investment, the ministry of tourism said on Sunday, as part of plans to diversify the economy in the face of the coronavirus pandemic and low oil prices.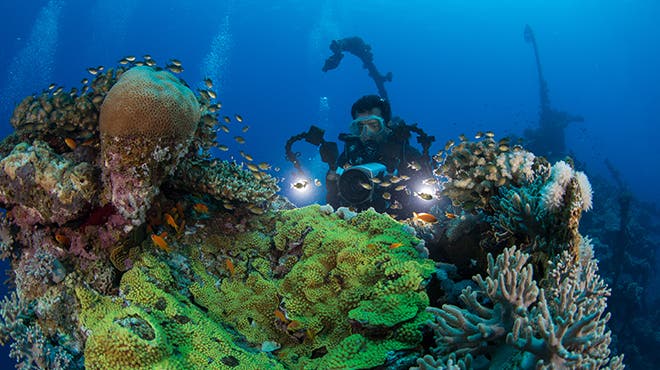 A diver underwater in Umluj, Saudi Arabia. (Saudi Ministry of Tourism)

Tourism is one of the main pillars of Saudi economic reforms aimed at weaning the country off its dependence on oil revenue.
SHOW MORE
Last Update: Sunday, 21 June 2020 KSA 15:04 - GMT 12:04