As troops belonging to the Royal Saudi Armed Forces marched past the podium seating dignitaries marking the Pakistan Day on Saturday, thousands of spectators gathered to witness the military parade stood up to applaud the smartly dressed soldiers.

Witnessing the occasion were Pakistan's Prime Minister Imran Khan, Chief of Army Staff General Qamar Javed Bajwa, and the guest of honor Prime Minister of Malaysia Mahathir Bin Mohamad.

Holding the Saudi national flag, Major Abdullah bin Sahab al-Thani led the unit during the military parade at the Pakistan parade ground in the heart of Islamabad, the capital of Pakistan.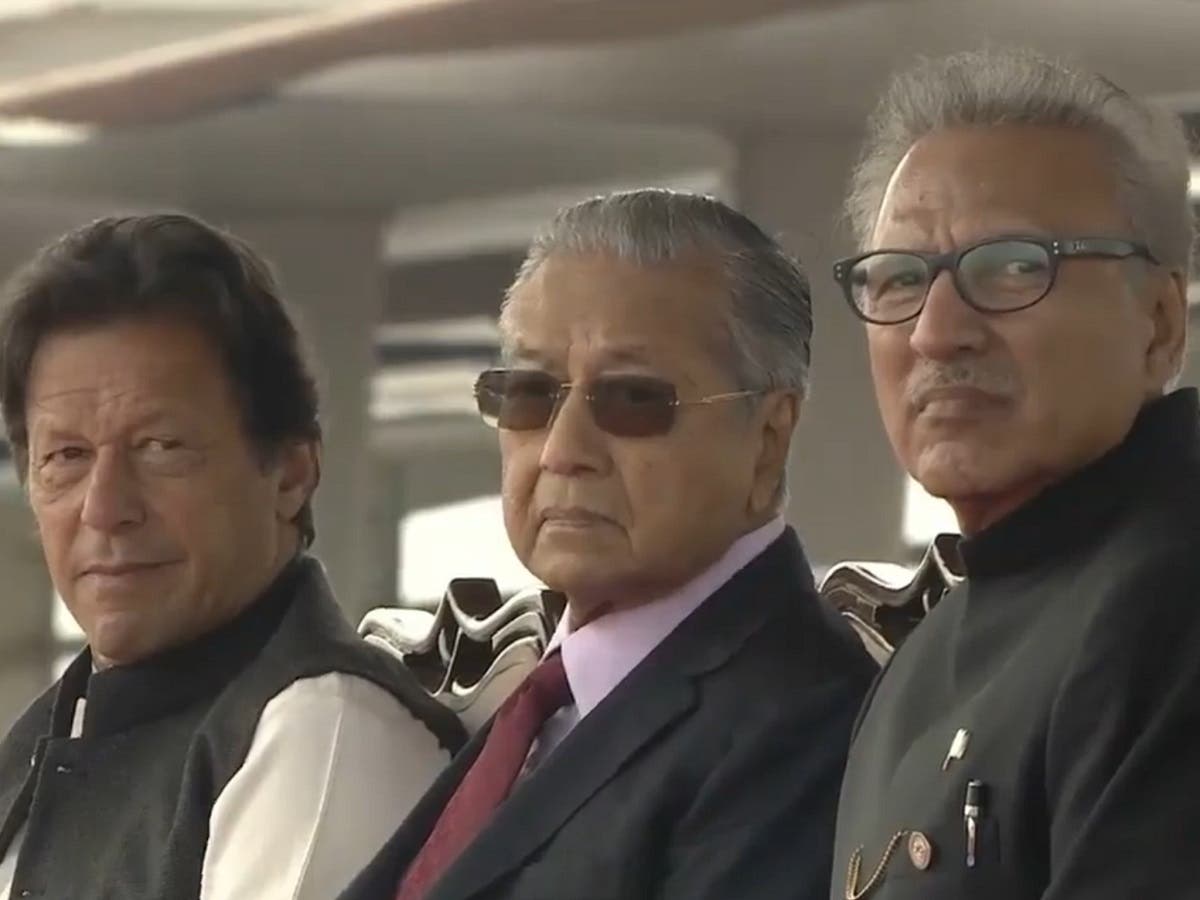 Pakistan Prime Minister Imran Khan, Malaysian Prime Minister Mahathir Bin Mohamad and President Arif Alvi during the Pakistan Day parade. (File photo)


Following the march past, the Saudi troops and paratroopers took part in a free-fall jump, winning the hearts of thousands of people gathered for the event.
Great bonding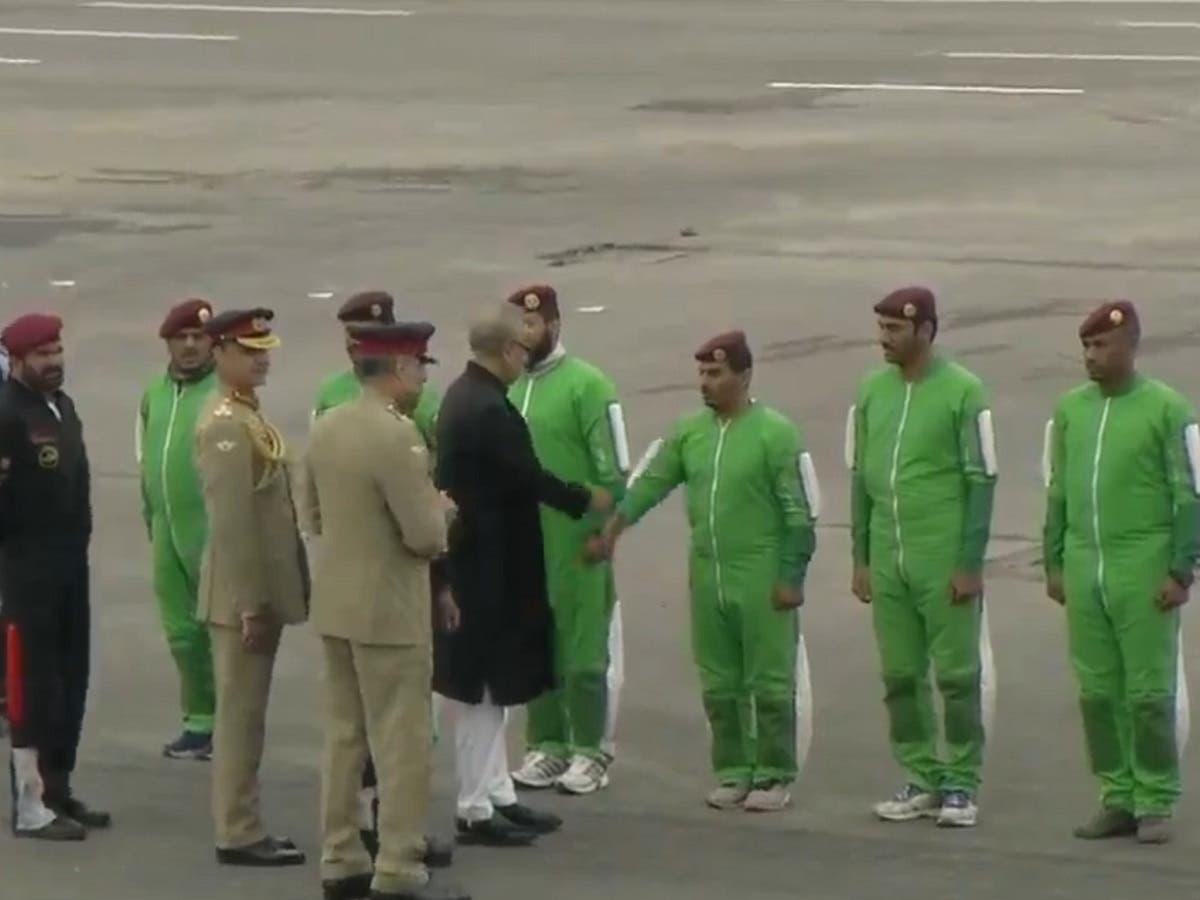 Royal Saudi Armed Forces welcomed by Pakistan President Arif Alvi. (File photo)


"Our ties have reached another level after the visit of Saudi Crown Prince Mohammad bin Salman to Pakistan recently," he said.

Top civil-military leadership, diplomats including the Saudi Arabian ambassador, President of Pakistan Dr. Arif Alvi, Prime Minister Imran Khan, Chairman Joint Chiefs of Staff Committee General Zubair Mahmood Hayat, Army Chief General Qamar Jawed Bajwa and the chiefs of Pakistan Navy and Pakistan Air Force were present on the occasion.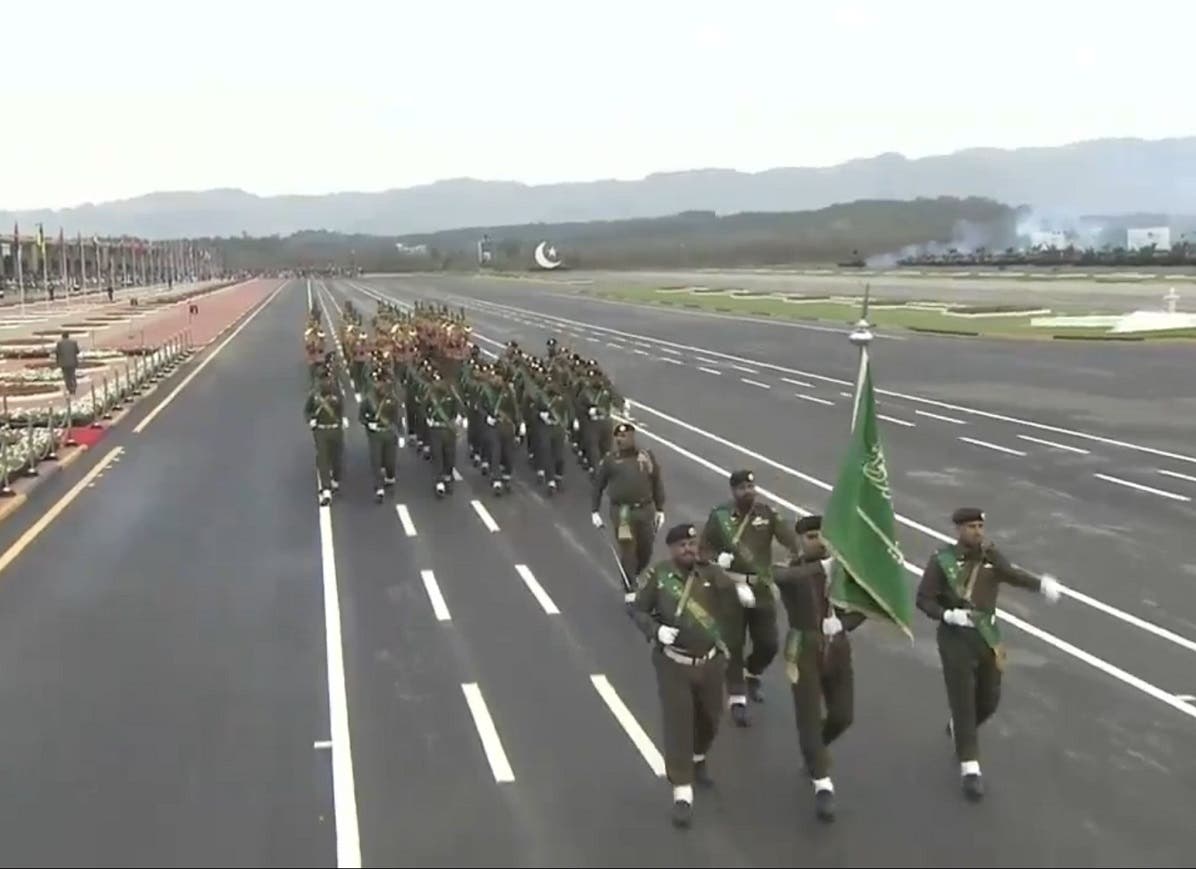 View of Royal Saudi Armed Forces at Pakistan Day parade in Islamabad on Saturday. (File photo)


Foreign dignitaries who witnessed the military parade also included Chief of Bahrain Armed Forces and Minister of Defense of the Republic of Azerbaijan, Colonel-General Zakir Hasanov.

President Arif Alvi addressed the parade highlighting the services rendered by the founding fathers of Pakistan and the importance of Pakistan Day. He said Pakistan respects the sovereignty of all nations but is not oblivious of its defense.

"Pakistan has overcome the menace of terrorism but there is still a lot of work to be done," he said.

Dr. Alvi also paid rich tribute on behalf of the nation to the country's armed forces for defending the nation in the wake of Indian aggression after Pulwama attack in India's Kashmir.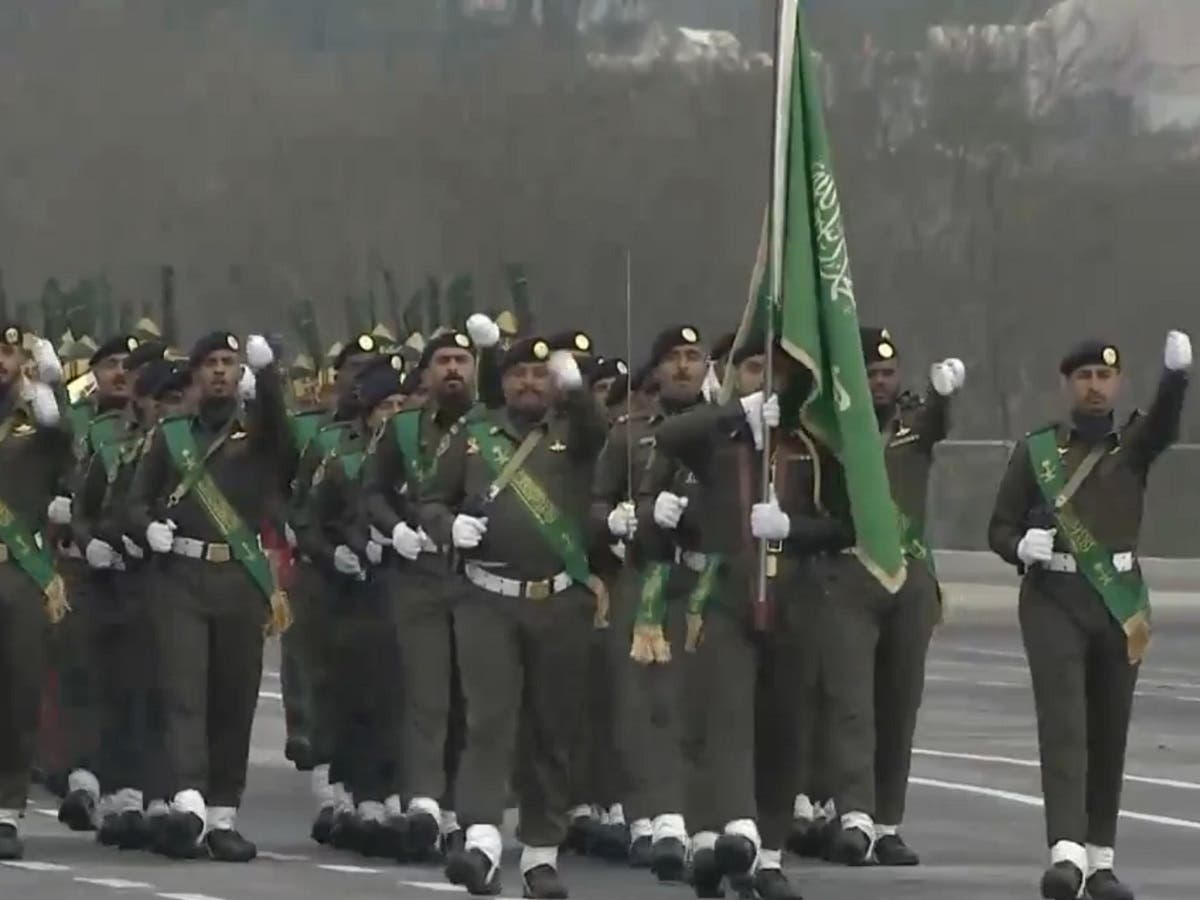 Royal Saudi Armed Forces at Pakistan Day parade. (File photo)
SHOW MORE
Last Update: Wednesday, 20 May 2020 KSA 09:52 - GMT 06:52