From former fighters repairing damaged buildings to rural women preparing meals, people from across Lebanon have stepped in to help businesses set up to do good after the seismic port explosion in Beirut.
Businesses doing good


"It's really difficult but at the same time, social entrepreneurs are by definition risk takers. They're resilient and their mission is about finding opportunity when there are problems," she told the Thomson Reuters Foundation.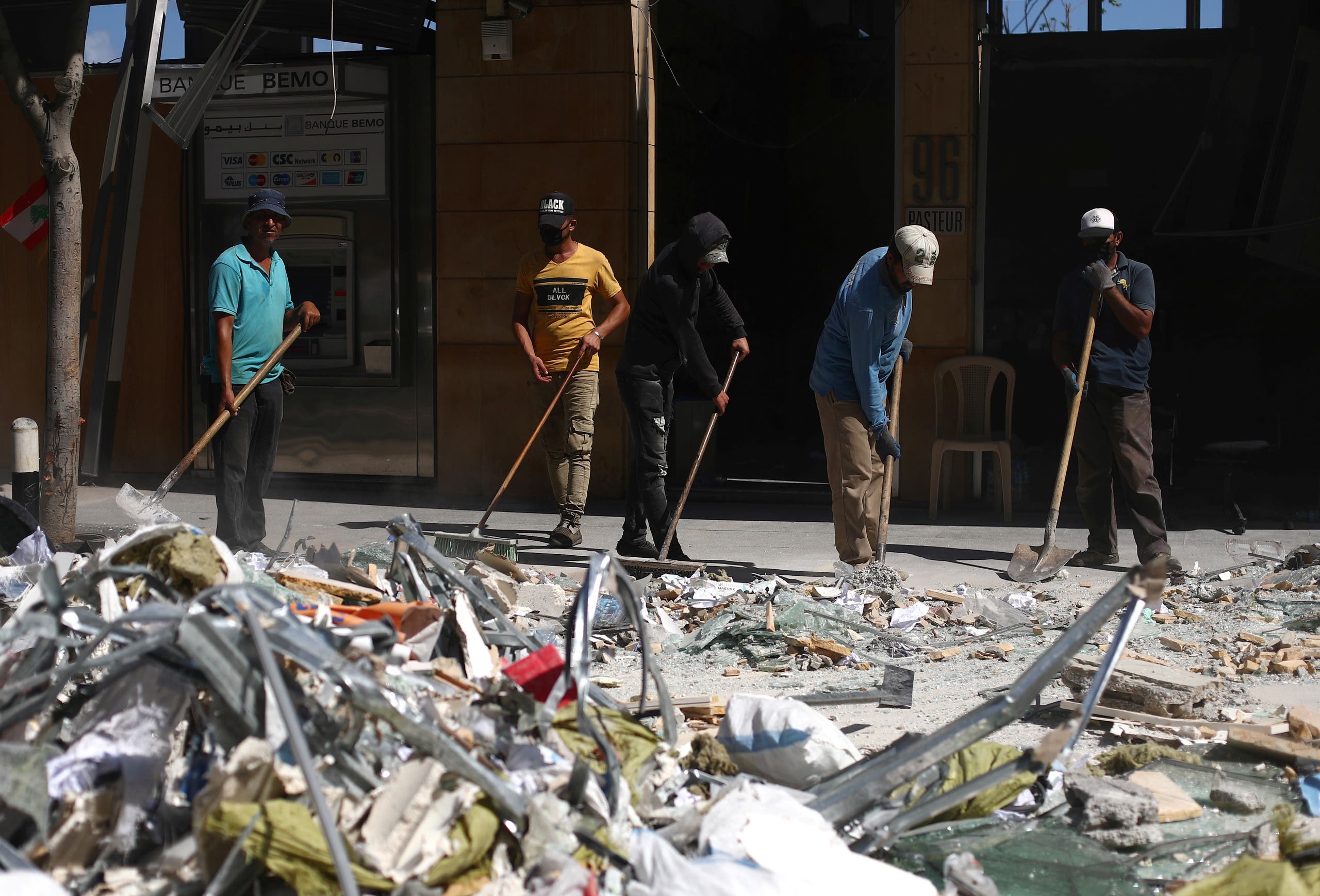 People clean debris from the street following Tuesday's blast in Beirut's port area, Lebanon August 9, 2020. (Reuters)
SHOW MORE
Last Update: Wednesday, 19 August 2020 KSA 07:28 - GMT 04:28