Why was Sajida al-Rishawi important to ISIS?
In a broadcast carried by the Al-Bayan radio ISIS described Sajida al-Rishawi as 'our sister'
Jordan on Wednesday executed jailed Iraqi woman militant Sajida al-Rishawi, whose release had been demanded by ISIS.
The execution was in response to ISIS's killing of Jordanian pilot Moaz al-Kassasbeh, whose death was announced on Tuesday. Rishawi, a would-be bomber, was condemned to death for her participation in deadly attacks in Amman in 2005, and ISIS had offered to spare the life of the Kassasbeh, if she were released.
But in a video released on Tuesday, ISIS showed Kassasbeh being burnt alive.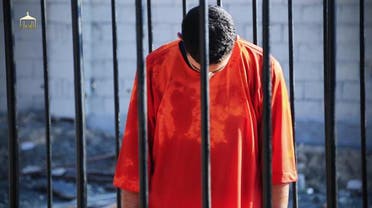 Along with Rishawi, the Jordanian authorities also executed another senior al-Qaeda prisoner sentenced to death for plots to wage attacks against Jordan in the last decade.
But why was Rishawi so important to ISIS?
In a broadcast carried by Al-Bayan radio, which transmits in areas the group controls, ISIS had described Rishawi as "our sister" asking for her release in exchange for the freedom of Kenji Goto, a Japanese hostage then held by the militants, but whose death was later announced by ISIS last week.
The voice in the ISIS broadcast revealed a new demand for the release Rishawi, saying the militants are no longer demanding money to save Goto's life, but want "their sister" to be freed.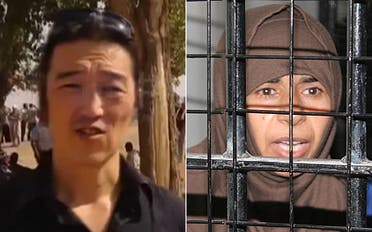 Following her arrest in 2005, Rishawi appeared on state television confessing that she had taken part in the terror attacks.
"My husband detonated his bomb, and I tried to detonate mine but failed," Rishawi said in a televised confession, CNN reported.
She said she is an Iraqi national who had been sent to Jordan to target hotels in Amman. In 2006, she was sentenced to death but a policy in Jordan imposed later that year suspended death sentences.
In the confession, Rishawi said, "My husband is the one who organized everything."
The Amman bombings were claimed by Abu Musab al-Zarqawi, the al-Qaeda leader in Iraq who was killed in a U.S. air raid there in June 2006.
His group was a precursor of the ISIS, and Rishawi's brother, Samir Atruss al-Rishawi, who was also killed in Iraq, was one of Zarqawi's lieutenants.
After ISIS had demanded the Jordanian government release Rishawi, as part of a swap deal for the release of Kasasbeh, Amman insisted on proof that the pilot was alive before any exchange.
Jordan is taking part in U.S.-led air strikes against ISIS group in Syria along with several other Arab countries and the kingdom's armed forces have vowed to avenge the killing of the pilot.