Will Italy send troops to Libya once its government is established?
Italy's recent decision not to send troops to Libya is only "transitional," the former Defense Minister tells Al Arabiya English
Italy's recent decision not to send troops to Libya is only "transitional," former Defense Minister Giampaolo Di Paola told Al Arabiya English on the sidelines of a NATO seminar in Rome this week.
"The Italian government has followed a prudent path in Libya, which I consider to be correct, but I also believe that the time to go beyond this prudent line will soon come," said Di Paola, who was defense minister during the 2011 military intervention in Libya, and chairman of the NATO Military Committee from 2008 - 2011.
He called for "a political and institutional framework with a large representation that will allow an important intervention not only militarily, but also politically and economically."
Pledges
Following the ministerial conference on Libya in Vienna earlier this month, Italian Foreign Minister Paolo Gentiloni said his country was ready to train Libyan forces and provide them with weapons, but not send troops, as requested by Fayez Mustafa al-Sarraj, chairman of the Presidential Council of Libya, and prime minister of the Government of National Accord.
Gentiloni said Libya's unity and stabilization are Italy's priorities. Earlier this month, during a meeting in Rome with Libyan Minister of Foreign Affairs and International Cooperation Mohammed Taher Siyala, Gentiloni said Italy would continue to give humanitarian aid to Libya.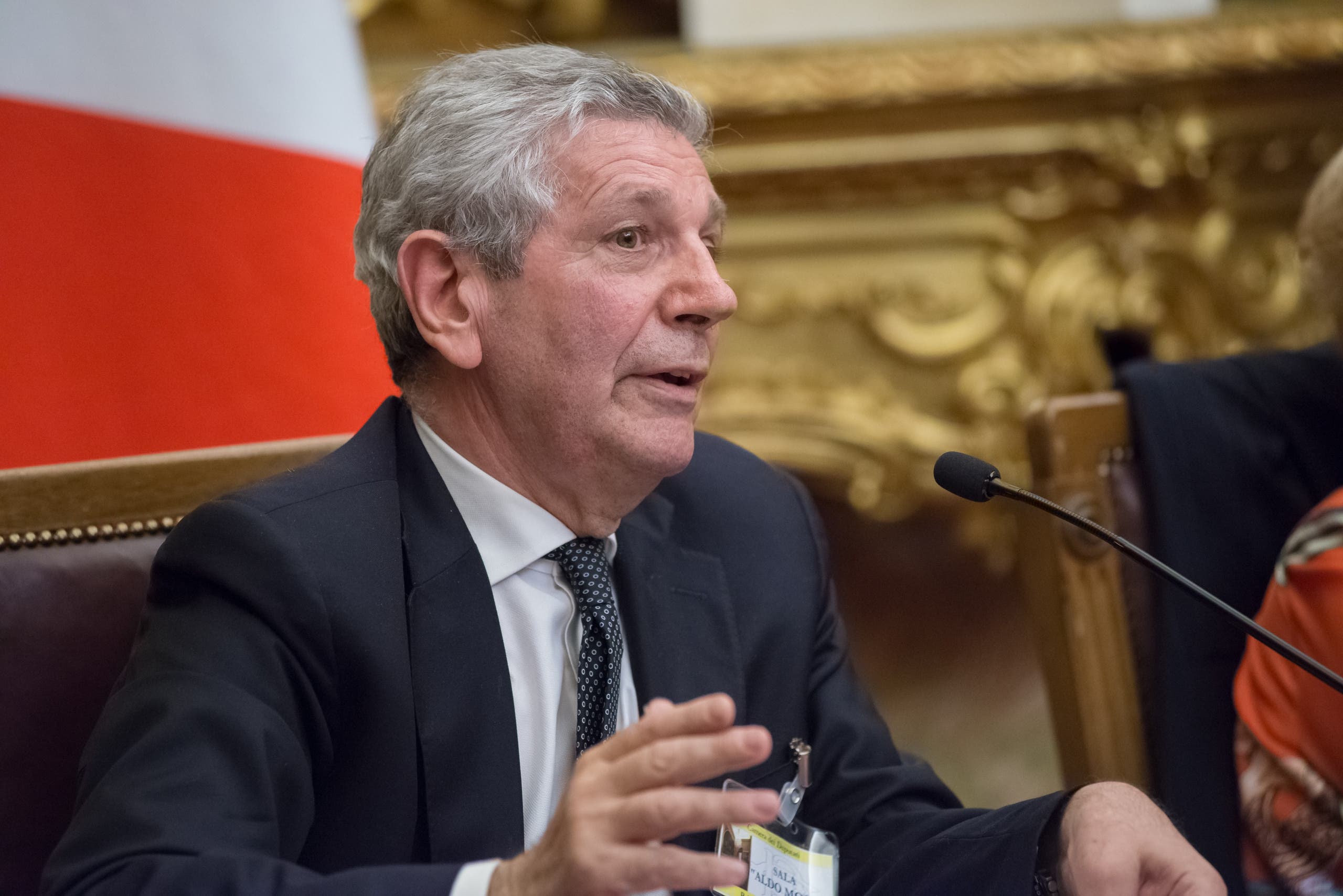 Italy was part of the NATO-led coalition that in 2011 militarily intervened in Libya in order to implement U.N. Security Council Resolution 1973 and end attacks against civilians by Muammar Qaddafi's regime.
Italy colonized Libya for over 30 years from 1911 until a peace treaty was signed in 1947. In 2008, Italy apologized and compensated for its colonization.
Today, Rome's interests in Libya include oil and gas, the threat posed by the Islamic State of Iraq and Syria (ISIS), and the exodus of refugees and migrants risking their lives to cross the Mediterranean from Libya to Italy.
More than 153,000 migrants arrived in Italy by sea in 2015, with 34,000 arrivals in the first five months of 2016, according to the United Nations.