When Peres went in disguise to attend peace talks
On two occasions, he wore glasses and a fake full beard to travel to attend secret talks without being discovered
Former Israeli president Shimon Peres had a long political career spanned over 67 years in Israel. He was one of Israel's last founders.
He was hospitalized following a stroke two weeks ago and had made some progress before a sudden deterioration in his condition on Tuesday and died at the age of 93.
He wore many hats throughout his long career. One of the most noticeable and literal ones came up when he would diguise in order to meet late Jordanian King Hussein.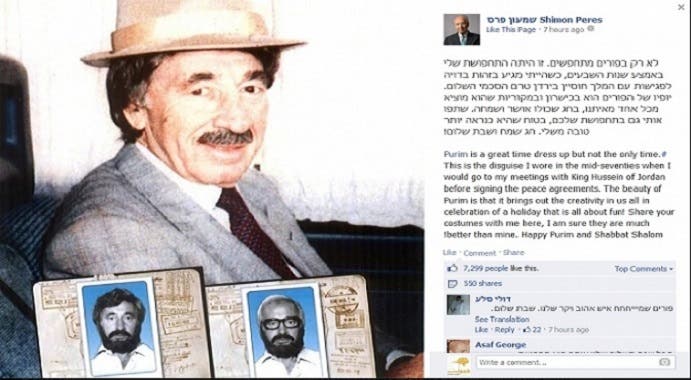 Peres had revealed in March 2014 on his Facebook account, how he used to hide his identity when travelling incognito in the mid-seventies to meet Jordanian King Hussein wearing a fake moustache and a hat.
In the 1974 and 1977 Peres was the minister of defense; he wore glasses and a fake full beard to travel to the secret talks without being discovered.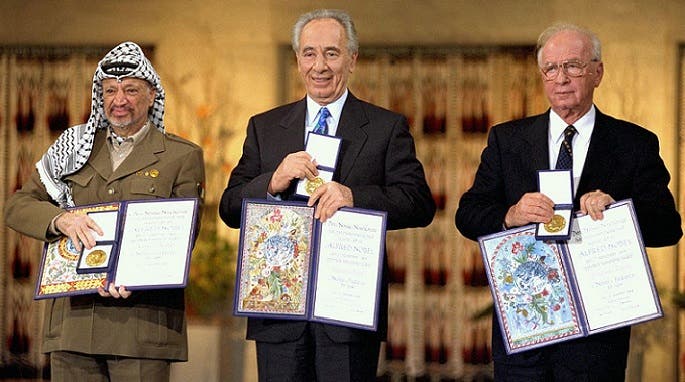 Peres once said "Purim is a great time to dress up, but not the only time," as he mainly relied on such tricks for the peace talk process.
These meetings were done secretly between the Peres and King Hussein for the sake of the two countries at the time.
This story was originally published on AlArabiya.net