Turkey grapples with 'enigmas' of second shooter
Images published of the two suspects gave rise to myriad questions but no definite answers till now
Turkish authorities believe that two gunmen rather than one carried out the New Year attack on the Istanbul nightclub that claimed the lives of 40 revelers and injured dozens.
According to local newspaper Hla Ozturk, Turkish Intelligence Service raised the possibility of a second gunman, following analysis of the CCTV footage, which demonstrated a distinct discrepancy between the look and the appearance of the possible second suspect and the attacker.
Authorities had earlier released a grainy image of the suspected shooter taken from security camera footage.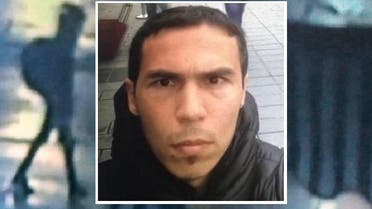 Some survivors claimed to have witnessed two gunmen firing on the crowd in Reina nightclub, raising the likelihood of a second attacker.
Images published of the two suspects gave rise to myriad questions but no definite answers till now. In the only available photo of the potential second attacker, he was wearing a light colored tight pant when leaving a house in Zittenbour neighborhood, an outfit entirely dissimilar from the one of the attacker, who started firing as soon as he stepped into the nightclub, who was wearing dark colored parts.
The mystery intensified with another footage showing a shooter inside the club with the same outfit that the "suspect" was wearing when leaving his house, while the suspected shooter was wearing the same tight dark pants while riding a taxi, according to Turkish publications.
However, the appearance of the "second suspect" wearing the same outfit while outside and inside the nightclub, contradict the speculative thinking that he changed his clothes before re-emerging again. At the same time, it increases the possibility of the existence of another collaborator, who had already scanned the area before the attack. He is the same guy who took a "selfie" which the Turkish media broadcast identifying him as the suspected gunman.
Is there a third, female shooter?
But can there be a third attacker? This time, a female? One Saudi survivor told Al Arabiya his wife and him witnessed a third shooter during the rampage, and claims people around him were saying it was a woman.
In his interview with Al Arabiya, Hassan Khashoggi disclosed that there were three attackers, including a woman. He said he heard a person screaming: "Why does she want to kill us?"
Khashoggi revealed that he and his wife jumped into the sea while a Saudi girl tried to catch up with them, but was shot dead by an attacker.
He said that after several attempts, they convinced a boat owner to take the wounded to the hospital.
He took them all, but Khashoggi and his wife stayed behind because the boat was too small.
"We found a warehouse and we hid in it," he recalled.