Palestinian Islamist group Hamas' ties with Iran is back under the spotlight following the election of Yahya Sinwar, one of its hardline figures, as its new leader in Gaza Strip. Analysts have raised questions about the group's approach over the coming years and how it will influence its affiliation to the Arab and Islamic world.
Hamas has repeatedly described its relationship with Iran as 'concrete'. Ismail Haniyeh, then Hamas leader in Gaza, had earlier emphasized that "Iran stood alongside the Palestinian people and its resistance since long."
Arab nations have raised numerous questions about Hamas' zeal about concealing Iran's policy toward its neighboring countries. However, the organization's ties with Iran suffered a setback over the Syrian war in 2011 as a result of its support of the Syrian opposition and rejection of Iranian meddling in the civil war.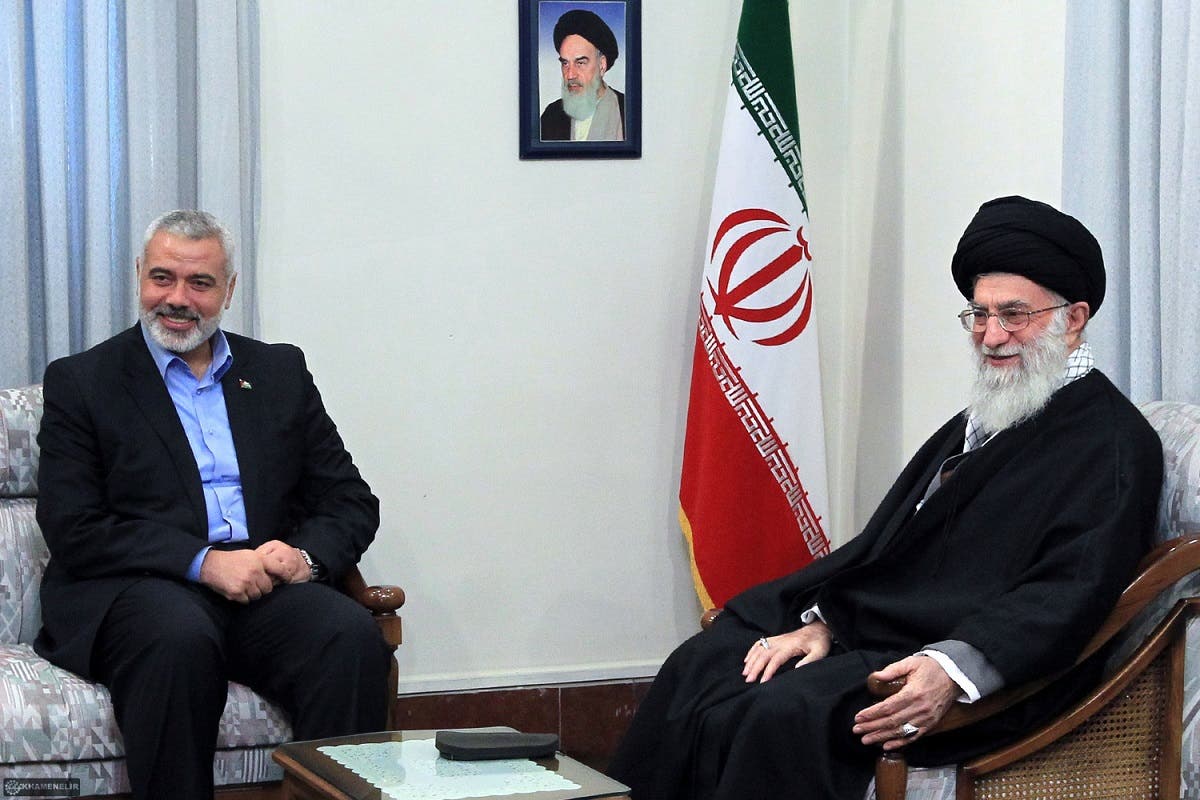 Previously, Hamas foreign relations chief Osama Hamdan, had argued during an interview with al-Mayadeen satellite channel in 2014, that the organization "does not involve itself in any action on behalf of any side in the Syrian conflict". Soon afterward, Hamas' political office and leaders were moved from Damascus to Doha, Qatar.
The gap widened between Hamas and Tehran, following a leak of an audio recording by Mussa Abu Marzouk, political deputy chief of Hamas, in which he was heard complaining about the lack of financial support from Iran. Later, Iranian state media outlets staged a vicious anti-Hamas campaign.
In the meantime, Hamas military commanders who have long had discordant relations with political leaders, adopted a cautionary approach towards Tehran, and favored cooperation with Hezbollah while receiving military training in Iran.
The latest shift is the election of Sinwar, an initiator of the Hamas military wing, and subsequently, a pro-Hezbollah and Iran figure.
Ahead of Sinwar's election, Osama Hamadan's visit to Tehran where he held meetings with top Iranian officials, according to Student news agency 'Isna', on the sideline to pay condolences over the death of former president Hashemi Rafsanjani, restored the warmth between Iran and Hamas.
Several Arab and Islamic countries, sidetracked by the aggressive Iranian postures in the region, are deeply distressed over the Iran-Hamas rapprochement being an impediment to the Arab-Turkish axis to counter Tehran's hegemonic regional ambitions.