How a Saudi fund revived Malala Yousafzai's disaster-hit region in Pakistan
People belonging to Pakistan's Swat district, which is also home to youngest Nobel Peace Prize winner Malala Yousufzai, have expressed gratitude to Saudi leadership for rebuilding the valley's infrastructure which has been destroyed by years of militancy and natural disasters.
As a result of the funds provided by Saudi Fund for Development (SFD), more than 800,000 people in Swat district of Khyber Pakhtunkhwa province stand to benefit from the restoration of 639 ongoing basic community infrastructure schemes.
SFD has provided $11.667 million (USD) to the United Nations Development Program (UNDP) to construct link roads, street pavement, small bridges, culverts, water/drainage channels in six areas - Babuzai, Charbagh, Kabal, Khwazakhela, Matta Sebujni and Matta Khararai – of the Swat district.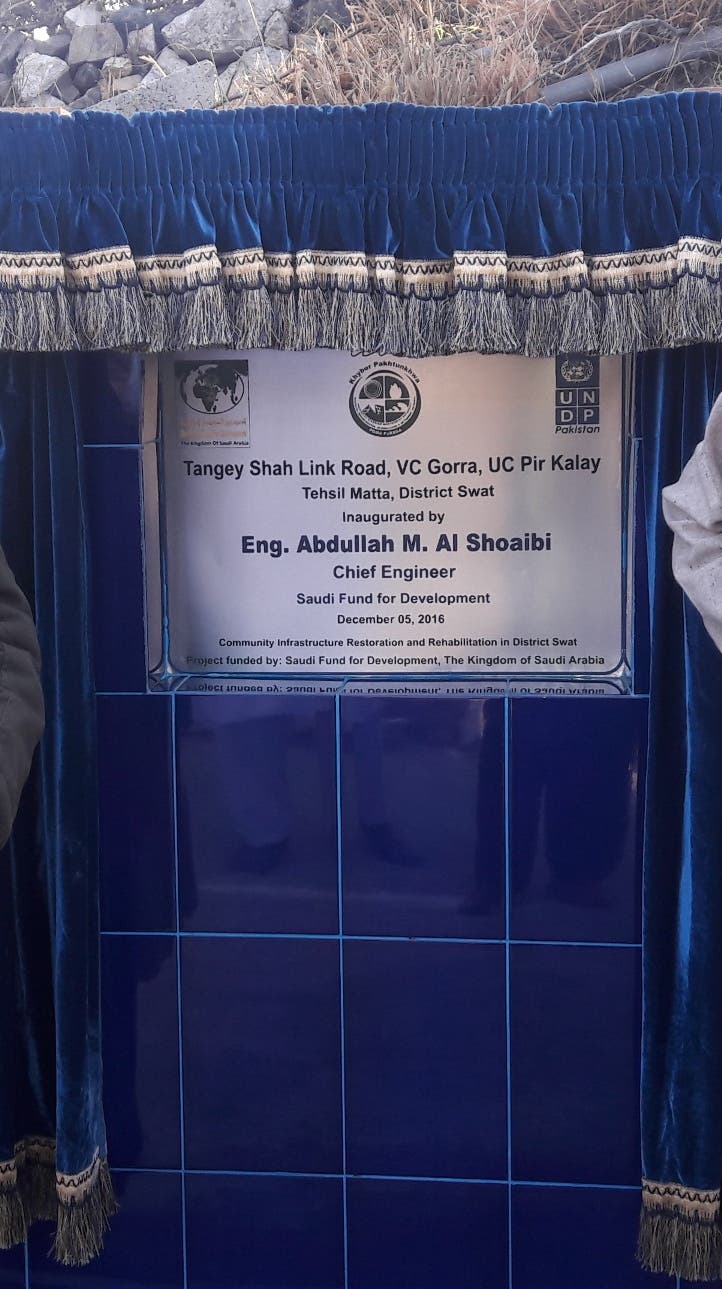 Infrastructure in Swat has been badly hit by decades of challenging circumstances primarily as a consequence of the war against terrorism. Later in 2010, floods killed about 2000 people in this part of Pakistan and over 6 million people were displaced. Swat valley was the worst hit by these floods.
"The infrastructure of this province was already destroyed by terrorism and whatever was left was finished off by these floods," says Mia Iftikhar Hussain who was the provincial minister during that time.
Farmers' lives transformed
The life of a 60-year-old farmer named Wahid Zada, who lives in Babuzai Tehseel, became challenging when the only road connecting his village to the nearby city was wiped away.
"This road was the lifeline of thousands of people living in my village, where most of the people depend on agriculture like me. If we don't have roads, we cannot take our products to the city," he told Al Arabiya English.
"There had been times when most of our products got rotten just because we were not able to take them to the market. Moreover, our children couldn't go to schools and our women and elders had no way to go to hospitals. We were totally cut off from the rest of the world," said Wahid Zada who lost a near one because he was not able to took him to the hospital on time.
Razia Bi, a 16-year-old from Matta Sebujni Tehseel said stopped going to her school for over two years because the road wasn't functional. "I cannot climb mountains or uneven tracks every day especially during winters. Hence I had to discontinue my studies. I never imagined that loosing road and bridges can change our lives upside down," she said.
Lives of ordinary people
Mohammed Imran, an engineer who is supervising the construction of infrastructure projects, said these schemes have indeed changed the lives of ordinary people living in Swat valley.
"Community bridges and roads are as crucial as building highways. These comparatively insignificant roads and bridges actually connect ordinary people to the corridors of development and stability," Imran said.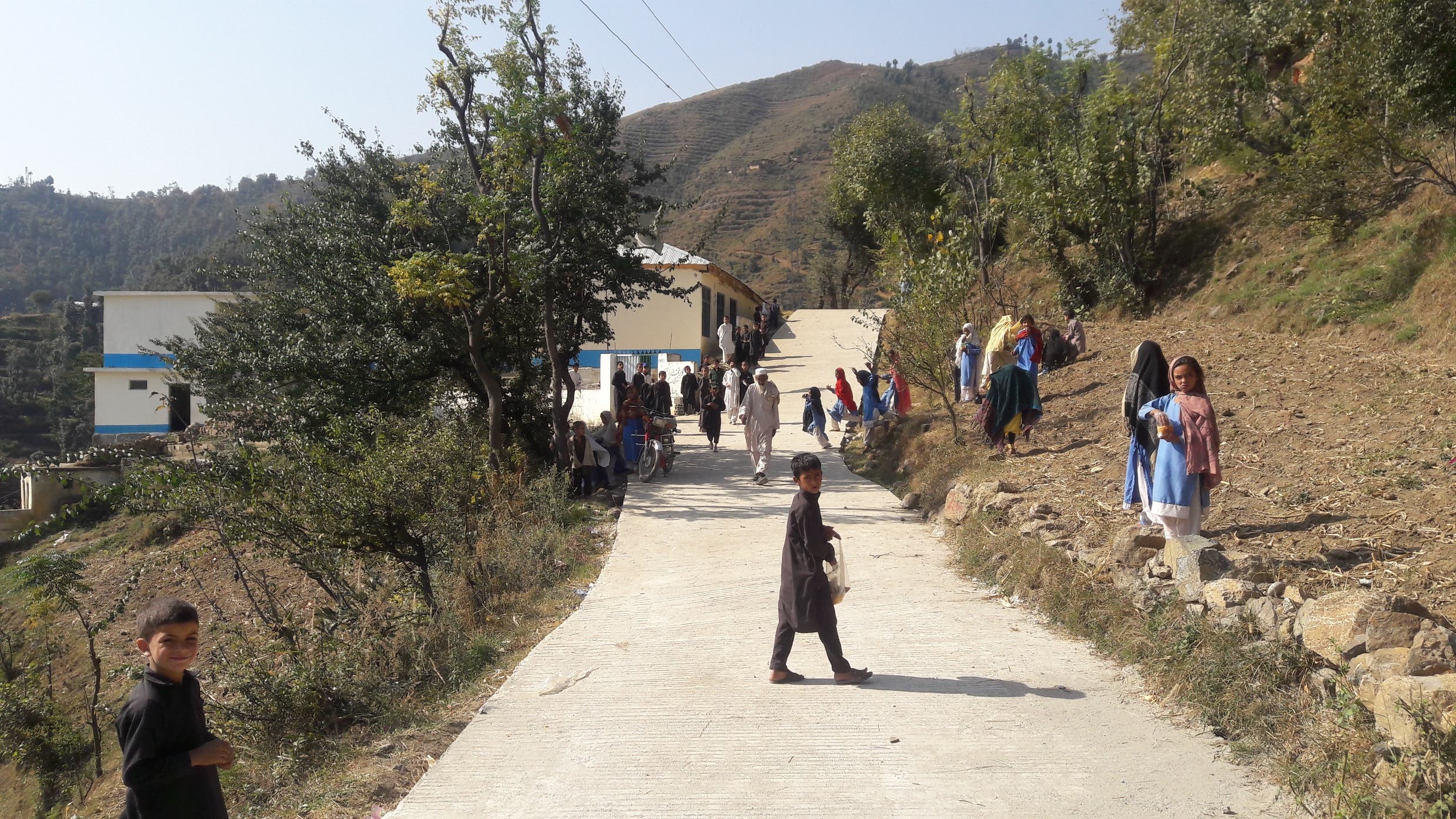 According to Imran, the people of Swat valley are extremely grateful that their lifeline has been rebuilt and that they are reconnected to the world. Imran said officials from SFD regularly visit the area to supervise the progress of the project which started in 2011 and is due to finish by end of this year.
"It is not just about money. It's the gesture of kindness at the time of crisis that makes the difference," said Imran.
"I want to salute Saudi King with both my hands. He helped us even more than our own people. Thousands of people in the Swat region are grateful to our brotherly country for proving to be the real brother in need," the farmer Wahid Zada added.