How one Yemeni artist-fighter never gave up his pencil while defending Taiz
Yemeni artist and painter, Mushtaq al-Ammari, held onto his pencil until the bitter end. Despite never giving up on his pencil, Ammari was forced to take up a weapon to defend his land against Houthi militias who attacked and besieged his city of Taiz in central Yemen.
Since the war began, he made sure to draw as many faces of Taiz's victims and depict the sadness of the city. Unfortunately, he was killed by a Houthi sniper on Saturday.
Ammari, who came to be known as the resistant artist, was a student in the department of Fine Arts at the University of Taiz. He defended his town in the Shaqab front before being killed by a Houthi sniper.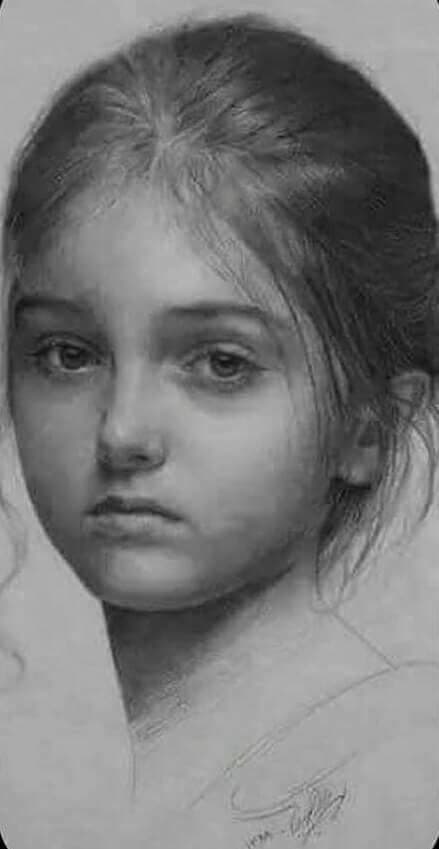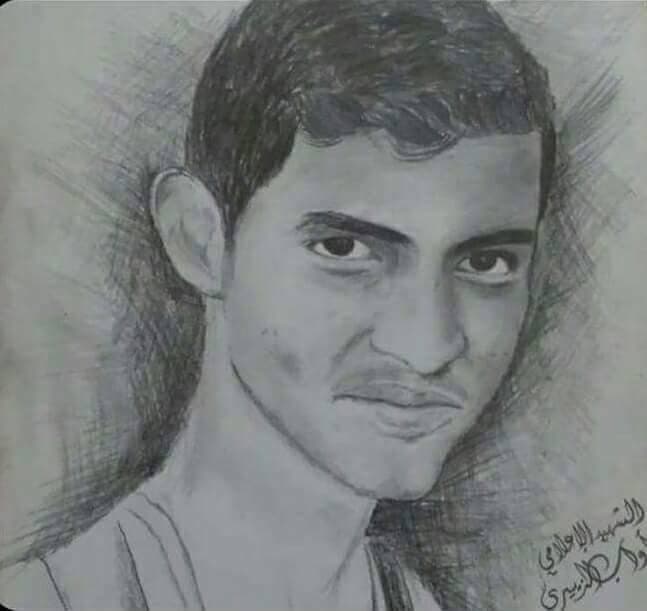 A picture of him has been circulating recently showing him drawing while his weapon was stationed next to him next. Many Yemenis have reacted in anger toward the Houthi militias and say how the coup against the legitimate government in Yemen "aborted the many dreams of citizens".
"The painter Mushtaq al-Ammari was fighting for his city, drawing the faces of the martyrs and the children's tears in his trench, until he was assassinated by a criminal sniper," said former Yemeni Culture Minister Khalid al-Ruwaishan.
"They slaughtered the country from vein to vein, they left no artist, student, trader or even a child... with this plan, few years away and this country will become be empty with no art, no painting, no medicine, no engineering," Ruwaishdan added.
The Yemeni writer and political analyst, Mohammed Jamih, said: "Mushtaq was forced to carry the gun instead of the pencil, in a country that has the amazing ability to convert artists to warriors ... the image of Mushtaq drawing in his trench is one of the images that we do not find even in the Fantasia exotic images, he turned the trench into a drawing studio! ... "A painting that combines martial and painting arts".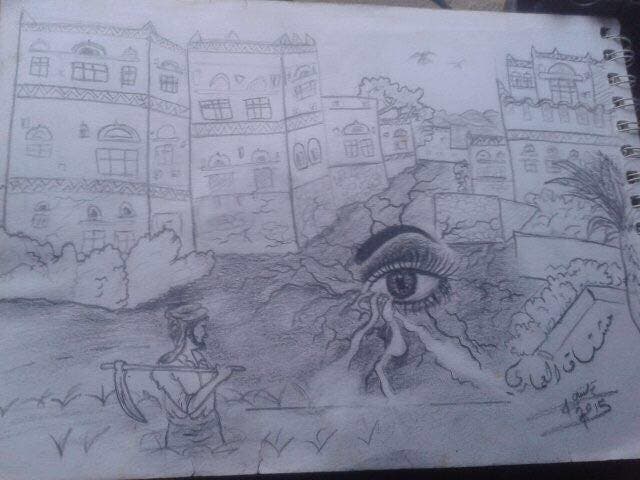 Jamih stressed that "we will not forget the crime of the coup militias, they are the criminals, but Mushtaq was defending his city against gangs," pointing out that the main crime of the Houthis is that they turned Yemen into a cemetery for its people, and turned artists into fighters.
The young Ammari was planning on getting married but joined the people's popular resistance forces after Houthi militias began attacking Taiz. His assassination by sniper fire might have ended his life, but many Yemenis Al Arabiya spoke to say his death would not defeat the dreams of their people.