Mecca, Saudi Arabia – Most pilgrims say they wait a lifetime before getting the chance to perform the Hajj pilgrimage. For Indonesia's Maria Marghani Mohammed, the wait lasted 104 years.
The Indonesian elderly matriarch from the island of Lombok arrived to much fan-fare from both Saudi authorities and pilgrims alike for her unique status as this year's oldest Hajj pilgrim.
Maria had already made the journey to Mecca 10 years ago, but her last visit was for Umrah, a lesser optional pilgrimage taken by Muslims at other times than the Hajj. But all Muslims, just like Maria, have to perform the Hajj at least once in their lifetime to complete their duties in Islam given its status as one of the five main pillars of the religion.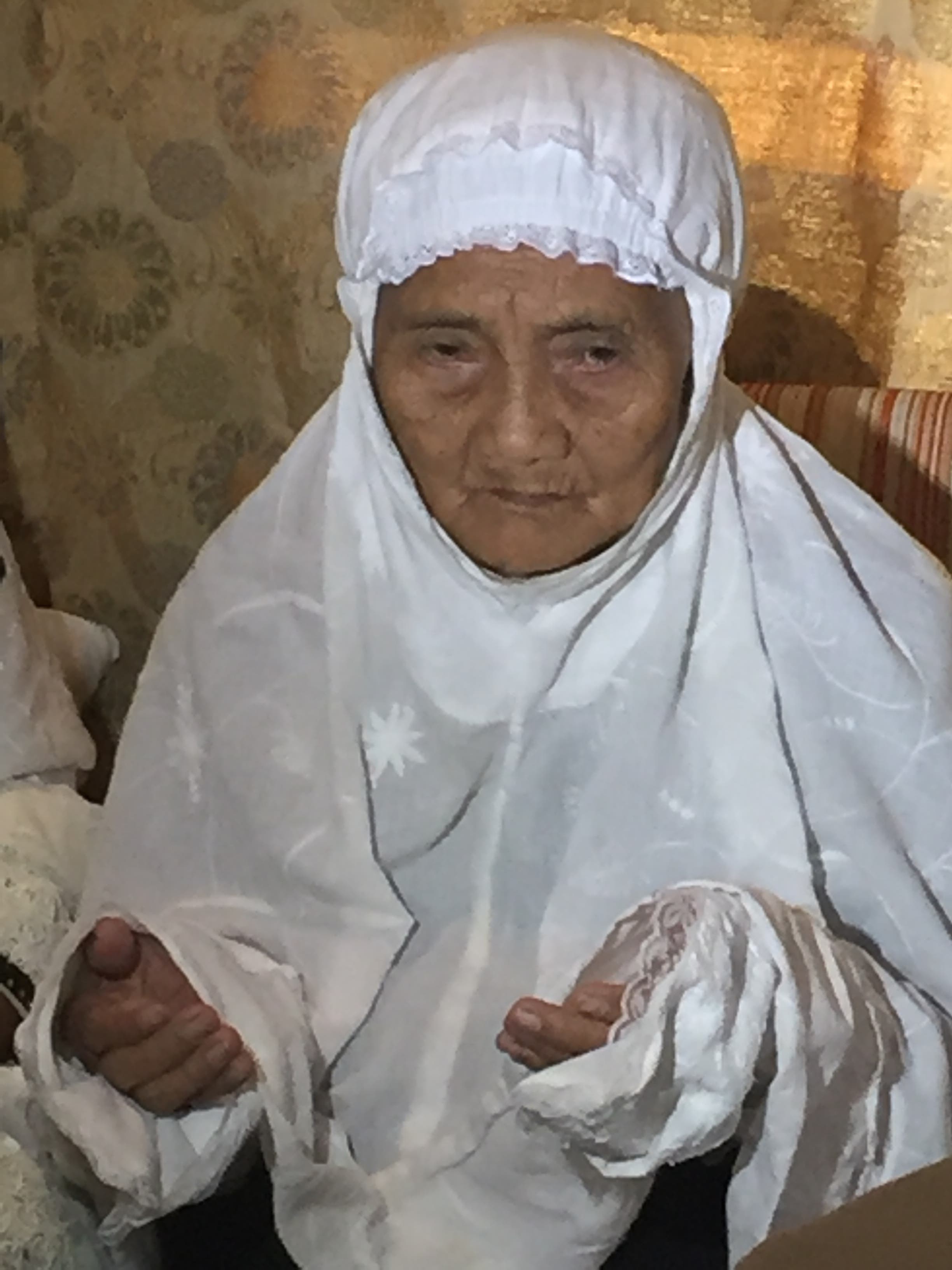 "This is a dream come true for us that we're here with her and seeing her perform Hajj. She is very old but is still strong willed. We wanted to make sure she was able to perform this sacred pilgrimage before the end of her life," her granddaughter told Al Arabiya English.
Maria was immediately seen by a doctor and a specialized medical team upon her arrival to Mecca in order to ensure that her health issues were addressed.
But for an Omani patient at King Abdullah Medical City hospital in Mina, his Hajj experience looked like it was taking a turn for the worse when he suffered a heart attack on Monday night, just days before the Hajj pilgrimage officially began.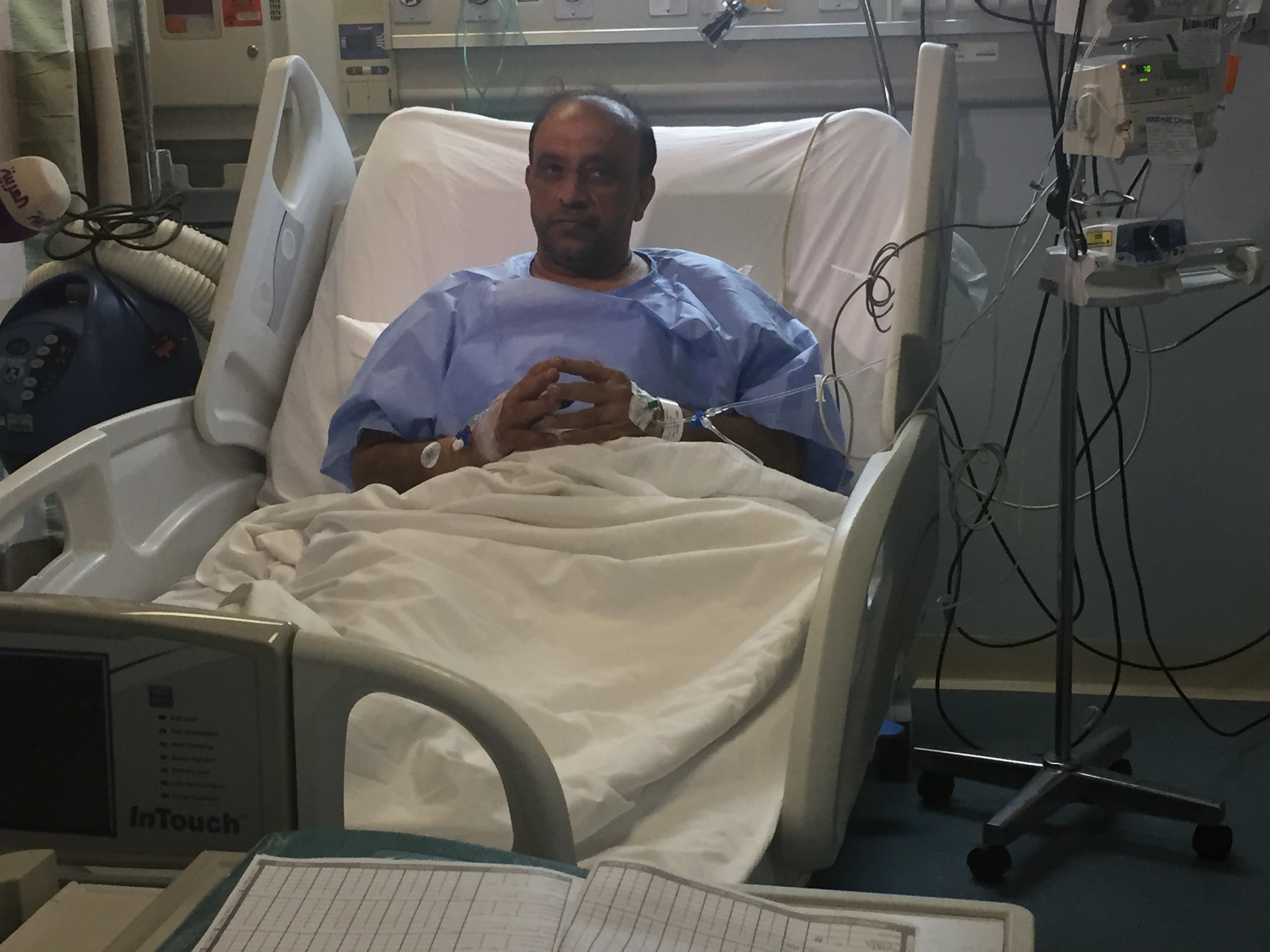 His luck turned around after immediately being rushed to hospital, where Saudi doctors performed an emergency surgery trained specifically in cases involving cardiac surgery.
Anticipating cases
"During the first week of Dhul Hijjah alone, our hospital received and performed 523 cases of cardiac minor procedures and surgeries, of which 360 involved Hajj pilgrims. We treat anyone who comes into our hospital emergency room as equal and do not charge anyone during this holy month under the directives of the Custodian of the Two Holy Mosques," Dr. Najeeb Jaha, director of the cardiac center at King Abdullah Medical City, told Al Arabiya English.
A big perk for pilgrims is a surgery such as an angiogram procedure would usually cost around thousands of dollars is actually fully covered and insured during the Hajj period in Saudi Arabia.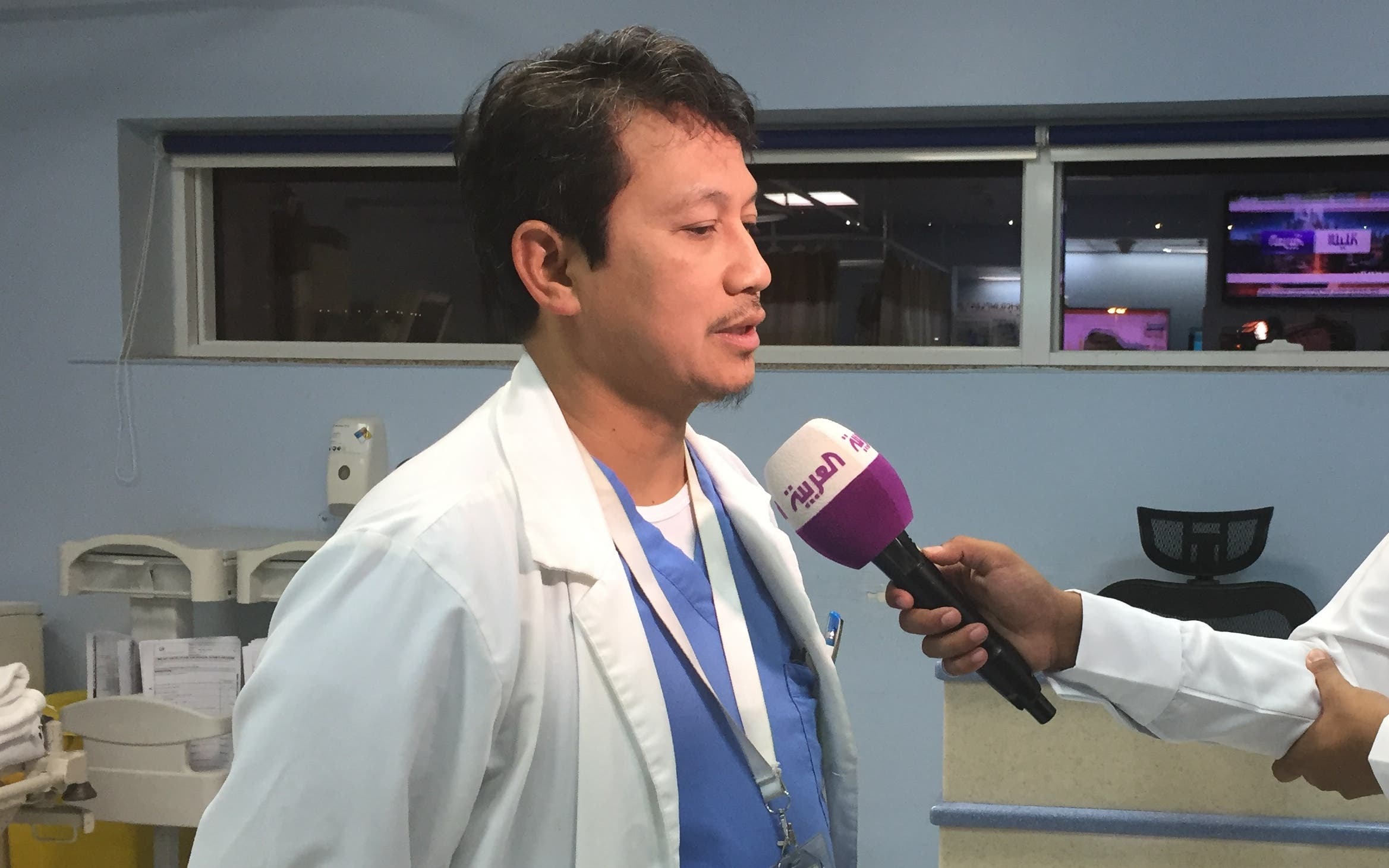 Every Hajj season, Saudi Arabia's Health Ministry implements the "Save a Life program", which offers free health services including surgeries like open heart, cardiac catheterization, and even childbirth delivery.
The ministry says they have deployed all their human resources to help Hajj pilgrims, appointing some 29,000 medical personnel on the ground as temperatures are set to reach a high of 45 degrees Celsius.
Medical tourism during Hajj?
Some critics have accused pilgrims over the years of taking advantage of what they dub as "medical Hajj tourism" since treatments are free. A health ministry spokesperson who facilitated Al Arabiya's access to King Abdullah Medical City hospital on Tuesday recounted the story of an Algerian who found out he was suffering late stage cancer during last year's Hajj and was allowed to stay at the hospital for nearly a year before being discharged after showing massive progress after treatment by Saudi oncologists.
But Dr. Naim Al-Shuaibi, a cardio consultant at the hospital, dissuades from people believing it a trend and says the Algerian patient's story – whom hospital staff threw a farewell party for – is testament to the cases they treat in Mecca.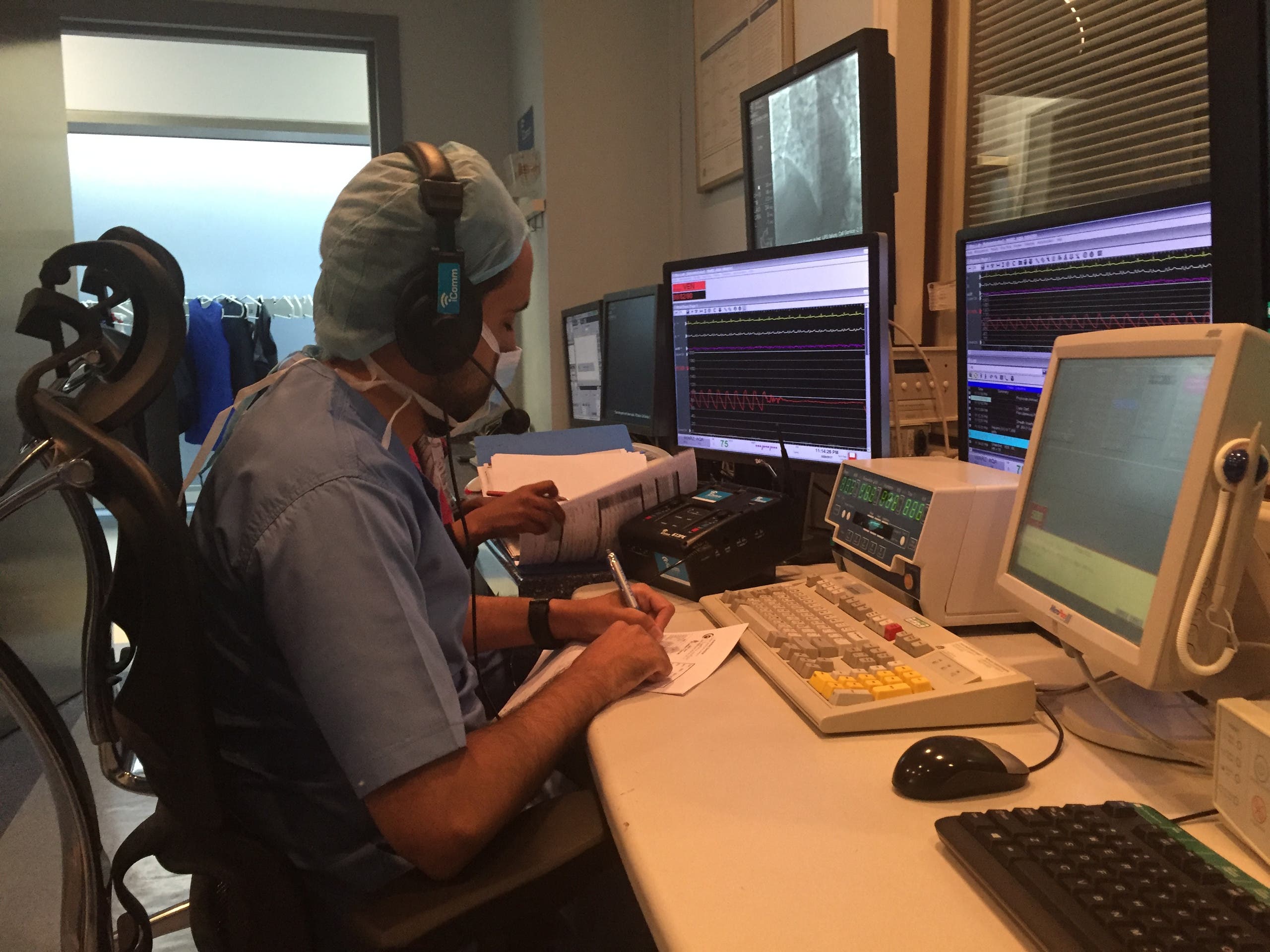 "People from all over the world save throughout their life to get the chance to travel so far to complete their religions. They can't help that their old age leaves them frail and vulnerable and we cannot reject any patient under any circumstances," Al-Shuaibi told Al Arabiya English.
The indiscrimination was during Tuesday night when doctors worked around the hour to help two different patients in adjoining surgical theaters. One patient was a 51-year-old Yemeni who underwent an Angiogram surgery while in the opposite room; doctors began performing surgery on a 71-year-old Afghan man. Both men were Hajj pilgrims whose families said were determined to leave the hospital room as soon as they could in time to perform the pilgrimage the next few days.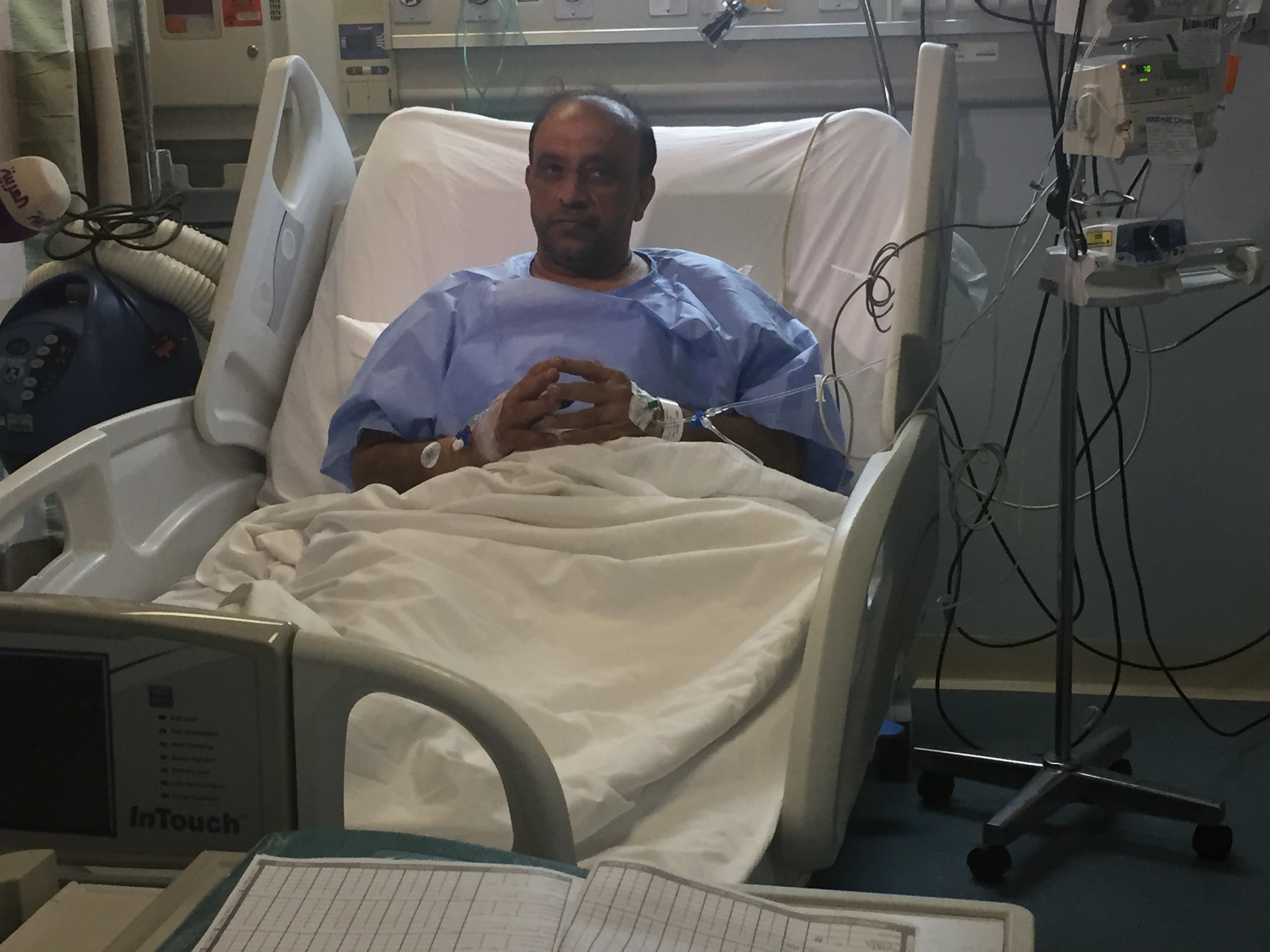 It is safe to say that with temperatures reaching an all time high this Hajj season, cases of cardio attacks and heat strokes will inevitably be common. But doctors in Mecca's hospitals say they have prepared for anything.
"We plan accordingly and in advance every year and hope that no ill-health befalls any pilgrim. But just in case something really bad happens, we're prepared for it. This is what we have trained for," Jaha said.