From the South base camp in Nepal of Mount Everest - the highest mountain in the world - activist Osman al-Hadi rasied the Yemeni flag calling for "peace and coexistence" in the country.
Al-Hadi started the climb in late August and arrived at the South base camp at 5,545 meters of the 8,848 meter climb to the peak of Mount Everest in early September, to raise the flag of Yemen in order to shed light on the humanitarian situation in his home country and call for the establishment of peace.
Hadi is the first Yemeni national to reach this main camp of the summit, which took him 15 days to climb.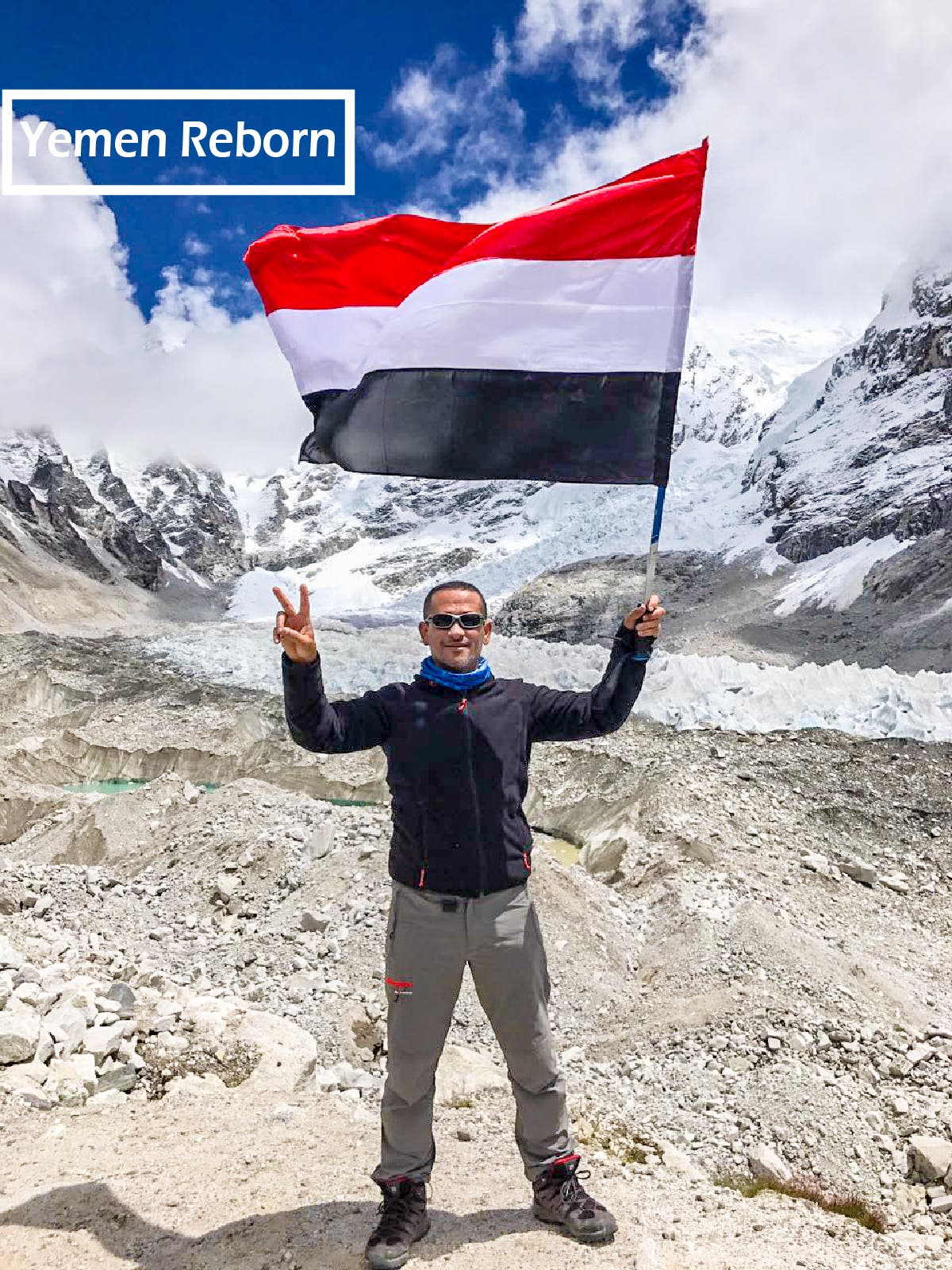 At the base camp he also spelled out the word "Yemen" with large rocks on one of the Himalayan foothills where the summit of Everest is located. He explained that he hoped that others who climbed or aircraft passing from above would be able to see it.
"History has proven that all wars end in peace, but they leave behind many tragedies and unending crises," he said.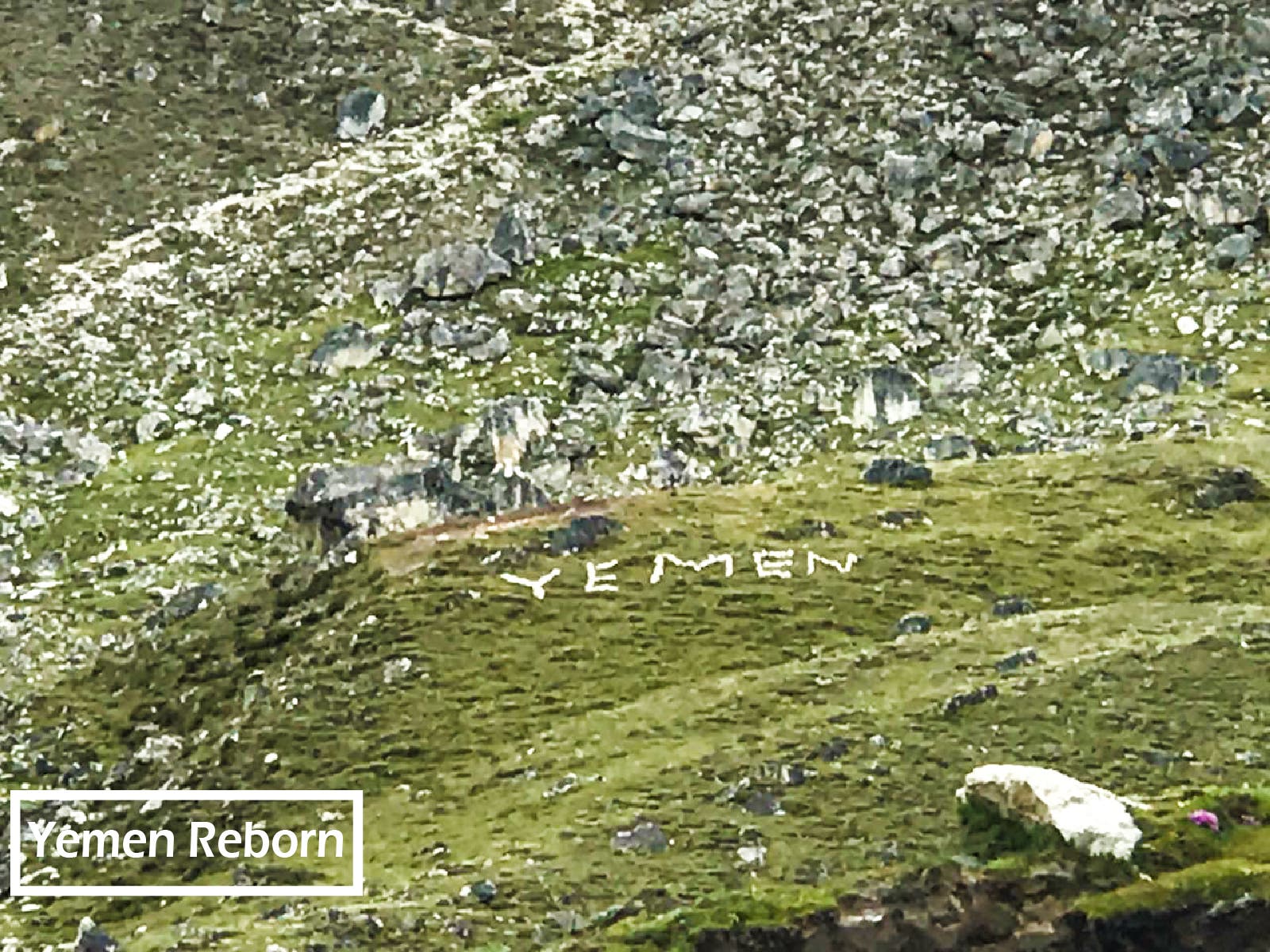 "From the roof of the world, I appeal to all the Yemeni parties to resort to dialogue in order to establish peace and give priority to reconciliation and coexistence. I also appeal to the Yemeni youth to persevere, continue education, work and creativity in order to promote their country and their future. Extremism no matter what reality and circumstances."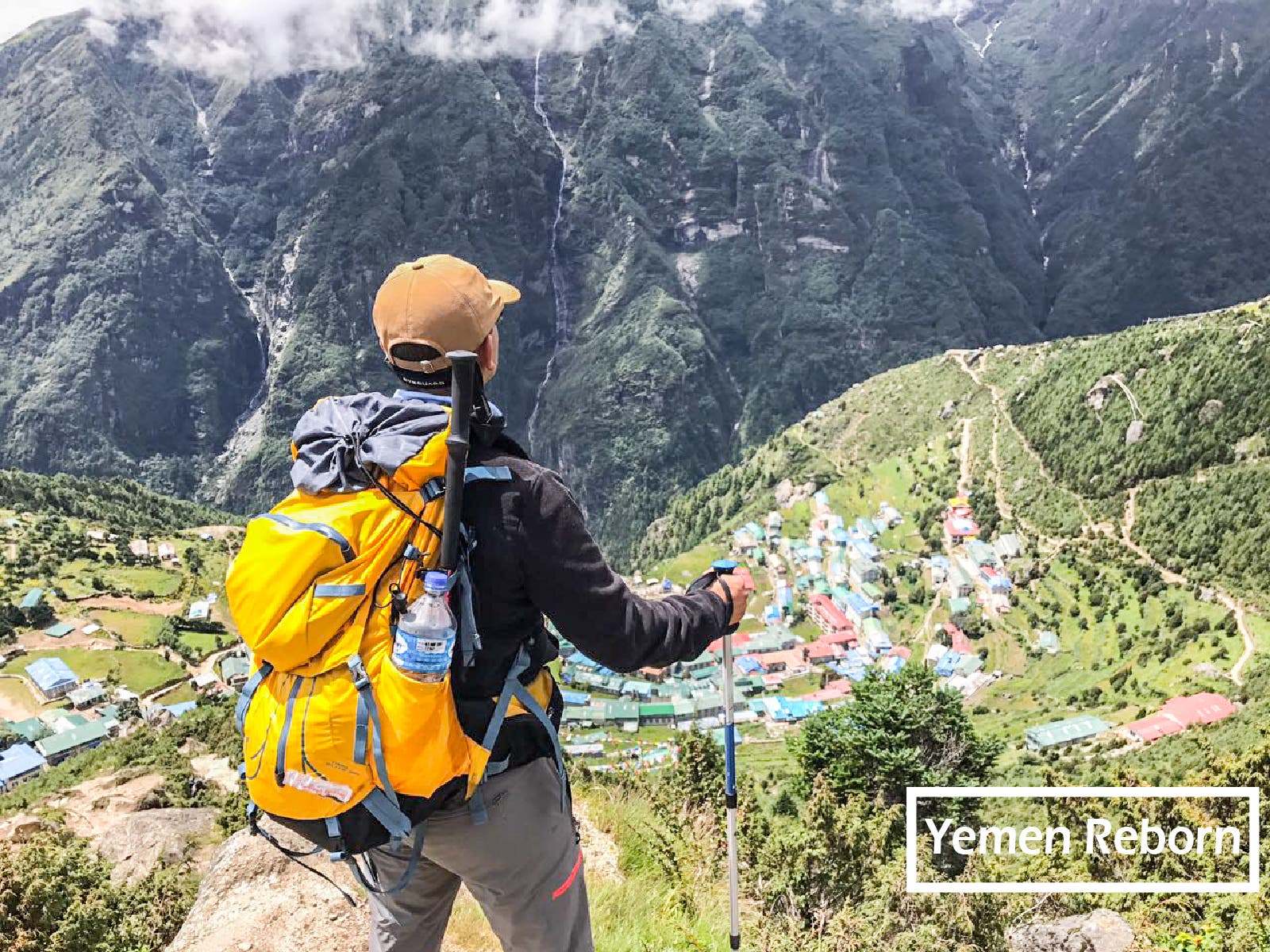 Hadi's climb was part of an initiative he created along with Yemeni activist Nasser al-Ojaiby called 'Yemen Reborn' which aims raise awareness on the humanitarian situation in Yemen and to call on all local parties to renounce violence, coexistence and peace, and call upon the regional and international community to exert more efforts to help Yemen reach stability.
The initiative also aims at supporting young people and encouraging them to pursue the path of peace and education in order to promote their country and their future, and to avoid sliding into the cycle of violence and extremism.