Mini version of 'beautiful game' waiting to be unleashed in Gulf and elsewhere
While the whole world is waiting for the 2018 World Cup curtain raiser on June 14 in Russia, with 31 days of exciting encounters between the best teams in the world, there is a different ball game altogether which has an equally huge potential to engage everyone.
This is the world of 'minifootball', a sport that has existed since 1969.
For those who are unaware and curious, the @WorldMinifoot sport which is in its infancy, is like futsal but played outdoors on natural grass with only nine players (six in play), smaller goals and a smaller field (46x26) and a 30 minutes duration each half with a 10 minutes break.
Already, the sport is officially recognized in 55 countries. But compared to the 209 countries under Fifa for the regular version of the beautiful game, minifootball has plenty of potential but also lot of ground to cover.
To familiarize with the latest developments in the mini version, Al Arabiya English caught up with Filip Juda, president of the World Minifootball Federation (WMF), with its headquarters in Prague, Czech Republic.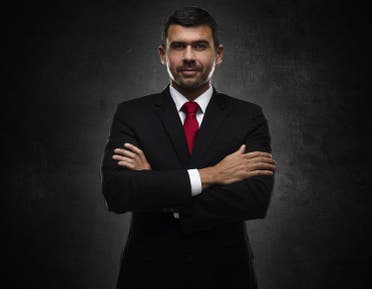 On the achievements till now, Juda says, "Minifootball is today seen by public sectors in different countries as a right tool to make social policy interventions, especially because players are amateurs and the majority of the teams are selected according the statutes 'friendship', instead of purely performance as is in football."
In terms of increasing its footprint, he says: "We are also talking about lot of minifootball pitches around the world."
Juda claims all these developments justify his claim for 'minifootball' to position itself as the biggest amateur sport in the world with millions of players. "Till now , we have reached 144 countries (organizers) where minifootball was played in the past or the World Minifootball Federation have set up leagues."
"Also, 71 countries from five continents have fulfilled WMF conditions and are now full members. We regularly organize continental and world championships, supporting national minifootball federations to develop minifootball and also the teams to participate at the World Cup."
Bright future
Minifootball in some of the countries is a sport with a very long history, says Juda. "In Europe, we know of leagues from 50 years ago that are still existing and organized by local minifootball associations. We just need to increase public education in other part of the world."
"We can do this by showing the example of how minifootball is helping in social policy, bringing new friendships and opportunity for players," he says.
The WMF is educating socities around the world to create better communities around us and at least to point out the problems in current society and to help people to behave better.
In Juda's view, minifootball has a big advantage because "it is still football but more dynamic".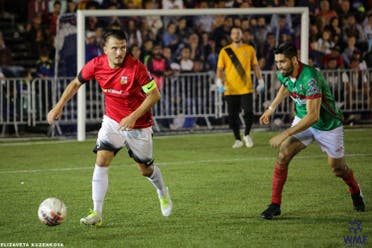 Minifootball is also attracting women and more and more children who like dynamic sports today. Children love to select their playmates in the teams on their own, not with dependence on the coach aor performance (expect the national teams and teams of national minifootball leagues).
On competing with mainstream football, Juda makes it clear that WMF's target is not to compete with football or any other sports. "Our strategy towards football is by saying that minifootball is played by fans of football and that minifootball is the right tool to promote football and help football in two problematic levels. One, by increasing the number of spectators at the football stadium and boost the value of the sport at the regional and national levels, and secondly, by bringing back the children which left football and increase the membership of the youth base."
Definite plan
On any special plans for the Gulf region, Juda is ready with his answer; "We have a definite plan for minifootball development in Gulf region or any other location. Currently, in the Gulf region we are looking for a leader coming from the region to develop, promote and organize the competition there. We would organize minifootball World Cup there but before that we need to find a strong person who can work together with us to realize such plans. It could be a very interesting promotion for the region, as well as an excellent business opportunity.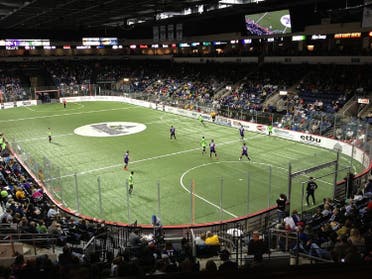 Of course, the WMF have obstacles to surmount before they can reach their ambitious goals, admits Juda: "We need to generate higher income. We invested a lot in the new electronic information system in order to create very good channel for supporting our partners and increase their visibility via millions of players across more than 100 countries in the world. The system is under finalization and we are expecting to increase the income for minifootball . Such budget is planned to be divided between our members to develop and promote minfootball in the world."
But the bigger question is, will Fifa who tightly holds the power, control and the purse strings look at minifootball kindly and bring their considerable clout to promote the mini version of the game?