Everyone remembers the footage of a little boy who was told by his parents to decapitate his teddy bear in Syria. Some pictures of these children of ISIS holding guns are circulating on social media.
These children, as ISIS collapsed, will pose a challenge to European society when they will return from Syria and Iraq.
Since the beginning of the war in Syria more than 5,000 Europeans joined extremist groups in Syria and Iraq. With the defeat of ISIS, the question of the return of militants has slowly become very worrying for European countries.
The wave of returns is especially worrisome given the issue relating to militants' children.
Until now the answer to this new issue is not clear for European countries. EU member states recently started to think about the way to tackle the problem. Europen experience on working with child returnees is limited. At the moment it's hard to estimate how many children are in Syria and Iraq right.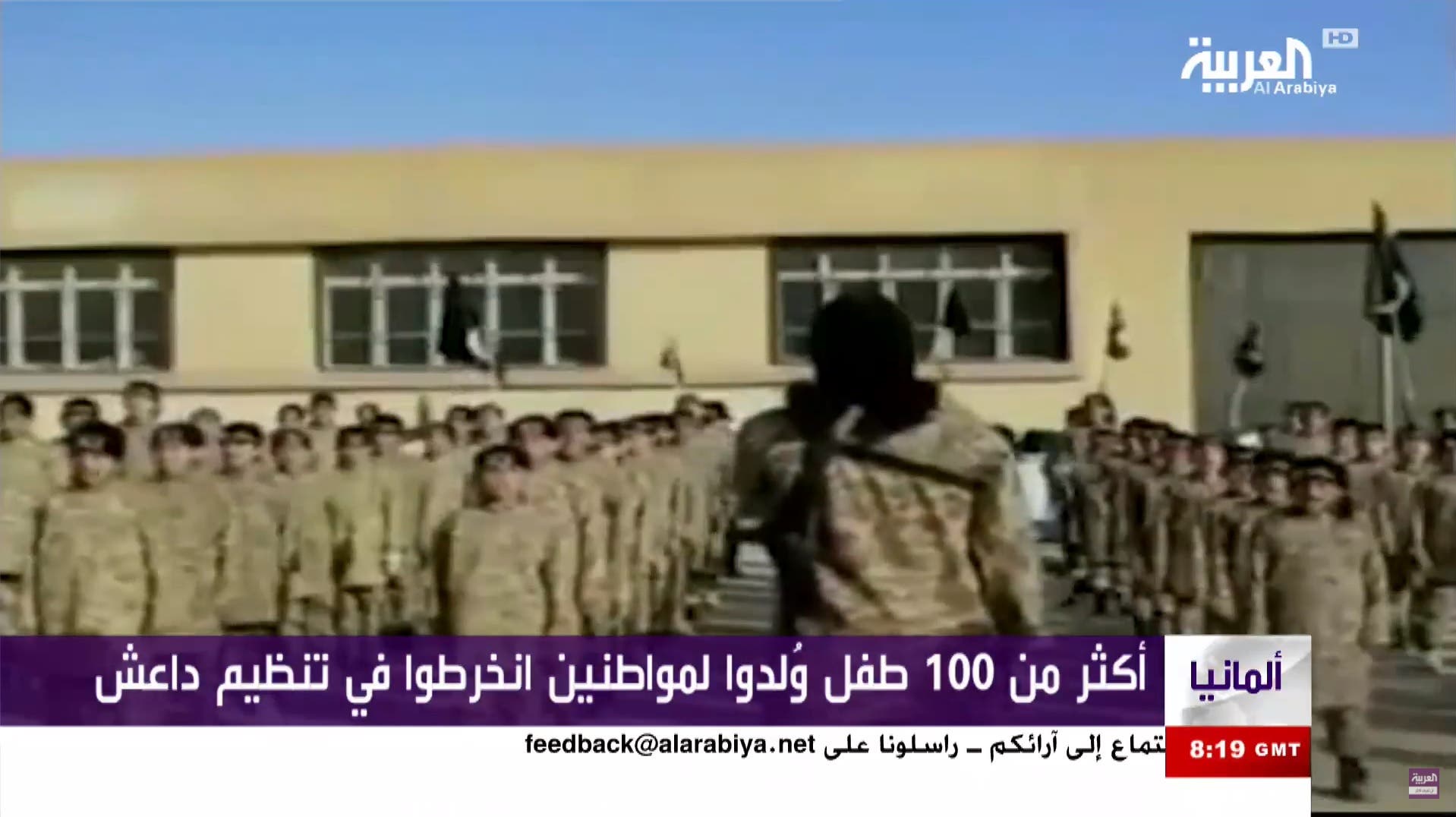 "First and foremost it's a human drama. There is no simple answer to such a complex problem," said Bart Somers, mayor of the Belgian city of Mechelen.
"These children are victims of the extremist ideology of their parents, of the choices of their parents. We cannot ignore the fact that all these children had some engagement with this extremist ideology and we cannot ignore the impact of such an ideology on their thinking and engagement with others," said Hilde Vautmans, a Belgian MEP of the EU Parliament who hosted a High Level Seminar on the issue of child returnees.
'Witnessing atrocities'
Some of these children have traveled with their parents from Europe to Syria and Iraq. Others were born in these conflict zones.
"We are speaking about hundreds of children for all EU member states," said Julian King, EU Commissioner for the Security Union. "These children may be at the risk. They have been used to violence, they witnessed acts of torture and executions. Some of them have been trained and were obliged to use violence," he added.
It will be easier to reintegrate child returnees than the adults. EU Commissioner Julian King recommended that EU member states should adopt a 'case by case' approach to treat the problem of child returnees. "We need a specific tailor-made approach by taking into account the general interest of the society," Julian King stressed.
He underlined the importance to recognize these children otherwise they could become stateless. Their reintegration in Western society will be very difficult. They will have to go back on school benches.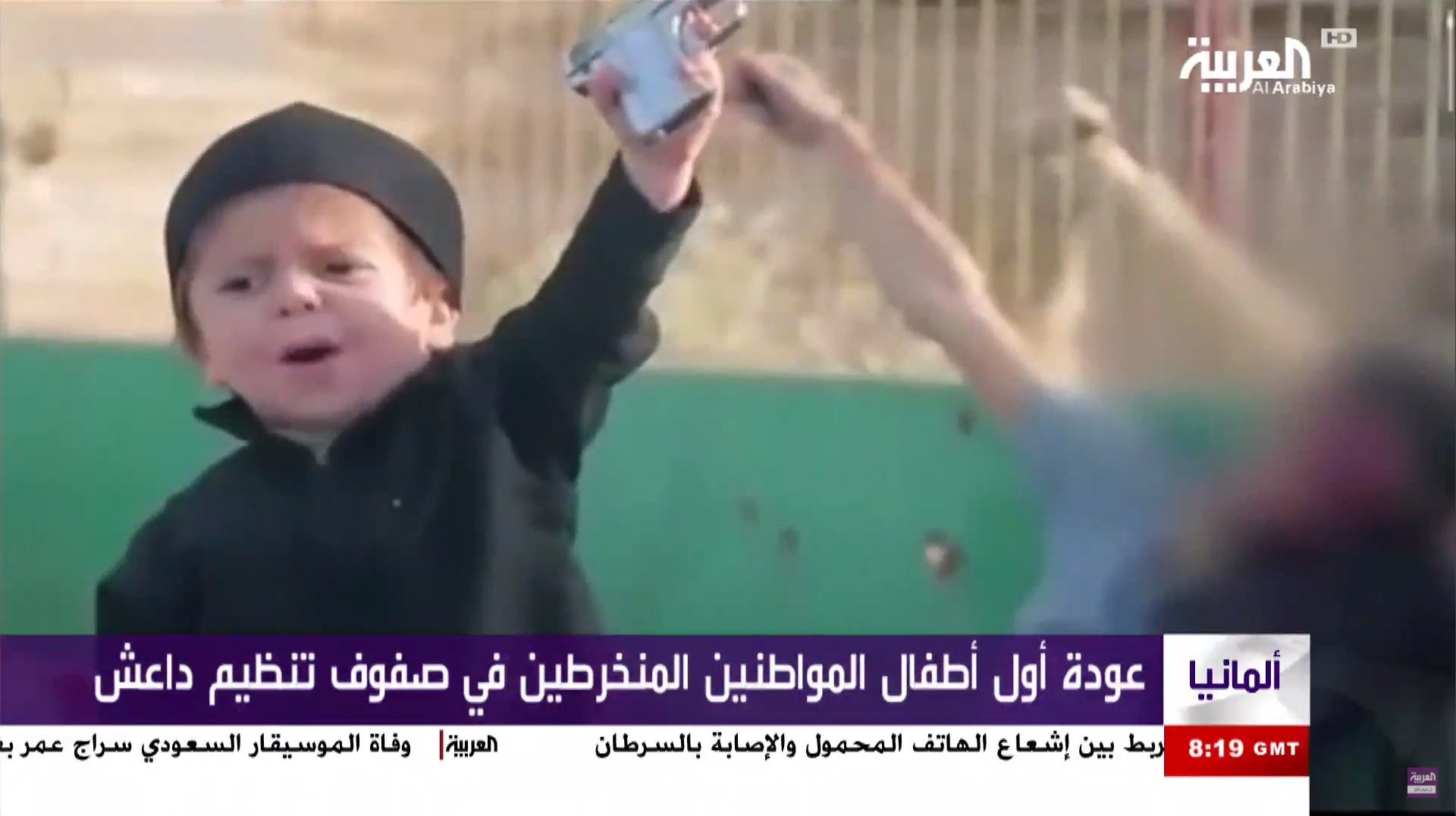 These children suffered trauma in the conflict zones. Once in Europe they could be stigmatized for facts they didn't choose to commit. "They can't be taken responsible for the crimes committed by their parents" said Omar Ramadan, Head of the Radicalization Awareness Network (RAN).
The Radicalization Awareness Network distinguishes three groups among the European children in Syria and Iraq. First, the teenagers between 10 and 17-year-old. They have been formed to combat and most of them committed violent acts. In this first category, there is a sub-group of teenagers between 15-17-year-old who joined ISIS alone. Second, the children between 4 and 9-year-old. They are indoctrinated but didn't commit violent acts yet. The third group is the largest one, the young children below 4-year-old. They suffered important traumas and violence. Part of them are born in Syria and Iraq from European parents.
Potential risks?
Are these children a risk or a potential threat for the European countries? "Everything depends on the category they are part of. Teenagers are definitely a threat, young people from the second group less and the third one absolutely not," according to Omar Ramadan.
Many of these children are for the moment in detention centers or refugee camps. A lot them have lost their fathers and are left alone with their mothers. Those families in the camps can't leave because they have to prove their citizenship. Often they don't have any documents. Due to their former affiliation to terrorist groups those in the camps in Turkey are often arrested when they want to go to their national embassies to prove their citizenship.
"There is a need to facilitate the access to the embassies" said Omar Ramadan. "Syria and Iraq have a role to play. We must ensure a monitoring now instead of waiting years before these children come back without advance warning" he added.
Ramadan underlined the importance of the legal perspective. These children are EU citizens and so they are entitled to return. They can't be stopped from returning. Even when passports are not available anymore, borders can't be closed. The withdrawal of their EU citizenship will be replaced only if their citizenship has been replaced by another one. Child care services have a legal duty towards EU children also for these who are abroad.
One of the main challenge for the European children in Syria and Iraq is the resocialization.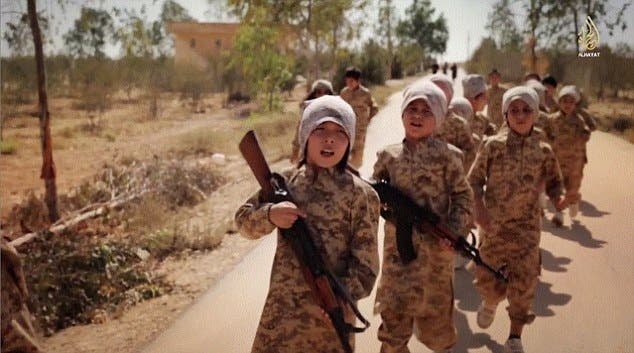 "It is a major challenge," Ramadan stressed. "It will be easier to re-socialize younger children. If the children stay in the camps for a long time the children could develop a feeling of bitterness and hostility that could ease the radicalization" he underlined.
Belgium was the country with the most extremists per capita. More than 413 Belgian citizens left Belgium to fight in Syria and Iraq. A third of them are dead and another third returned. 125 of the returnees returned in 2013, 2014 and 2015.
According to Paul Van Tigchelt, Head of the Coordination Unit for Threat Analysis in Belgium, there are for the moment around 140 Belgian children in Syria and Iraq. 75% of them are younger than 6-year-old. "8 children returned in 2017. They were very young. Some of them are born while their family was in Adana in Turkey on the way back to Europe" said Paul Van Tigchelt. "For those who are still in Syria and Iraq, we have no idea where they are" he added.
The grandparents know they have a role to play but are facing a legal uncertainty. When they support the return of their grandchildren they might be concerned whether this is seen as providing aid to a terrorist organization. Many of them took high risks and traveled to Turkey, Syria and Iraq to bring back their grandchildren. Often their children died in fights against the Syrian regime or under the bombs of the Coalition.
Very few of the children returned until now. "The exchange of information is very limited once the children are back in Europe" said Omar Ramadan. He explained the case of a Belgian woman who returned with her 3 children. They were formed to combat operations. Their school was not aware of their cases due to a lack of information.
Once they are back in Europe, an evaluation of the mother has to be done, said Robert Bertholee, Director General of the Dutch General Intelligence and Security Service. "Often the grandchildren are placed to their grandparents but that's not always the right solution" Omar Ramadan underlined." The role of the women must not be underestimated. We shouldn't be naive, in the indoctrination the role of the woman is often more important than the role of the man. These women are not innocent. They decided to travel to Syria and Iraq. Not the children" he concluded.